Estimated read time: 2-3 minutes
This archived news story is available only for your personal, non-commercial use. Information in the story may be outdated or superseded by additional information. Reading or replaying the story in its archived form does not constitute a republication of the story.
Jed Boal ReportingAn experiment to grow crops on the side of the road, to fuel state vehicles, is sowing a lot of optimism, despite extreme weather.
Two months ago, as motorists sped by on I-15, UDOT and Utah State researchers seeded crops and a groundbreaking concept. They planted canola and safflower on a right-of-way in Kaysville.
In spite of drought and extreme heat, the canola germination rates are 30-50% of what they would expect with normal rainfall.
Dallas Hanks, a USU researcher, says, "We're very pleased it even came up with the amount of rain we had this spring. It's phenomenal we got any germination."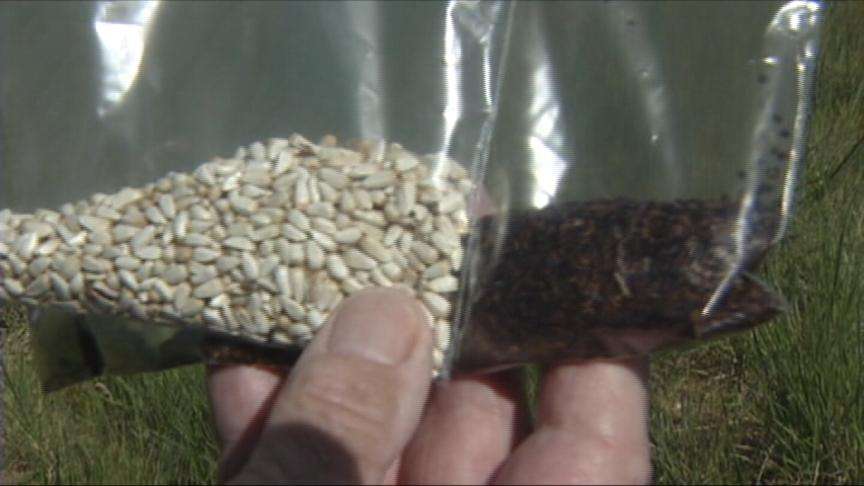 They'll find out what the crop yields this fall. They'll press oil from the seeds and convert the oil to biodiesel fuel. If it works, UDOT could power dump trucks, graders and tractors with biodiesel, meet the governor's goals for renewable energy and save taxpayers money, if roadsides are planted across the state.
Abdul Wakil, UDOT project manager, said, "We've got 500,000 miles. Conservatively speaking, if we utilize 50 percent of that, the biodiesel is enough to run our entire fleet."
While the crops struggled, the concept flourished. UDOT and USU have had a flood of interest from biodiesel companies and other states interested in the outcome of this project.
Hanks says, "The learning curve is straight up. No one else in the country has tried this. It's very encouraging that if we modify a couple of things, we'll be well on our way to producing biodiesel."
USU will work with Central Utah Biodiesel to turn the seeds into fuel. In a few years, it's possible Utah could be the first state to power a fleet on home-grown fuel.
The safflower did not come up, so they'll make some planting changes next year. After the fall harvest, project leaders will have a better idea of how to modify the system.
×
Related links
Most recent Utah stories