Estimated read time: 2-3 minutes
This archived news story is available only for your personal, non-commercial use. Information in the story may be outdated or superseded by additional information. Reading or replaying the story in its archived form does not constitute a republication of the story.
Richard Piatt and Ashley Hayes Reporting A major access to I-15 in a busy part of the Salt Lake Valley is closed. The road is 45th South in Murray.
The temporary, but significant, closure runs from 260 West to Main Street. And it will be closed for several months.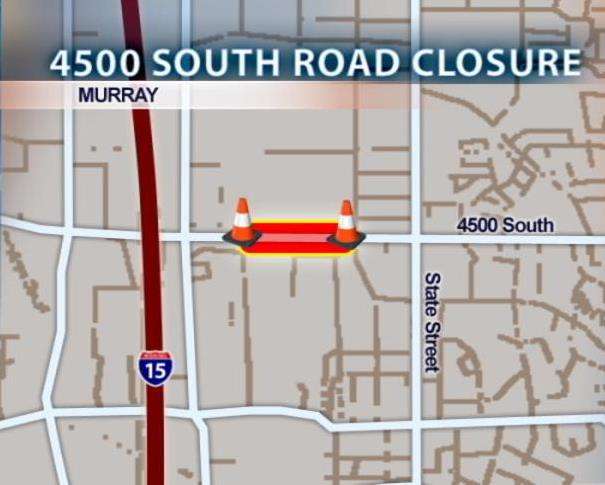 Normally there about 40,000 vehicles a day that go through here. And they're all going to have to find some other way to get where they're going, until late August.
The crews are going to be widening 45th South two to three lanes in each direction. That means crews will be grinding up asphalt and removing trees from the sides of 4500 South to make room for the new driving lanes and a sidewalk.
When the project is finished, 4500 South will have less traffic on it. It's considered a 'choke point' right now.
In the meantime, though, people are finding ways to get around the construction. Homeowners say they will be happier when cars go back to using 4500 South instead of the streets where they live.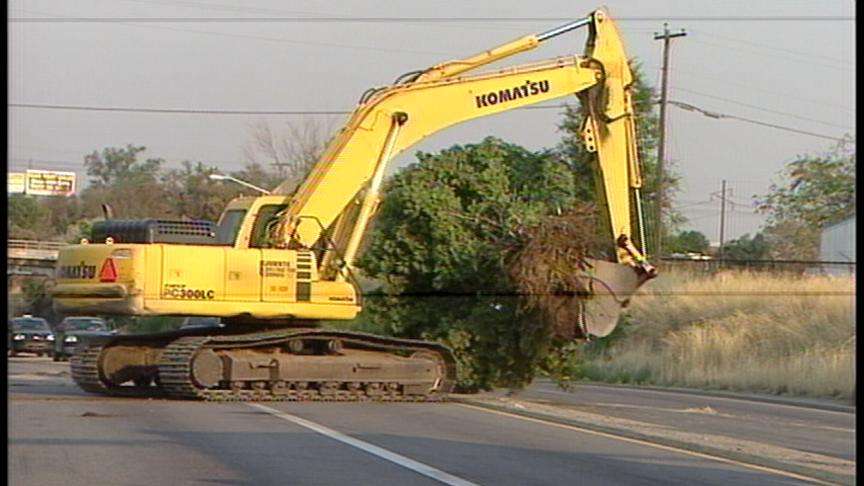 A side street above 4500 South is seeing heavy traffic today. Drivers are cutting through these streets and neighbors say the increase in traffic is significant.
Patsy Colby lives near 4500 South. She said, "I wish it wasn't happening because like there is more traffic coming through our road, and it's kind of scary to even park our cars out front now...afraid they'll be hit."
People are also worried about more traffic and fewer trees to buffer the noise. They're worried this area won't be the same.
So if you use this road normally, you're going to have to use either 33rd South or 53rd South to and from I-15. The contractor has eight weeks to finish the project.
During the construction, residential and business access will be open. Businesses want their clients to know they are still open, they're just behind some orange barrels for now.
- - - - - -
×
Most recent Utah stories