Estimated read time: 2-3 minutes
This archived news story is available only for your personal, non-commercial use. Information in the story may be outdated or superseded by additional information. Reading or replaying the story in its archived form does not constitute a republication of the story.
Sam Penrod ReportingThe Milford Flat fire has been the most destructive in the area of Cove Fort. We spent today talking to people who came back Sunday morning to see what was left.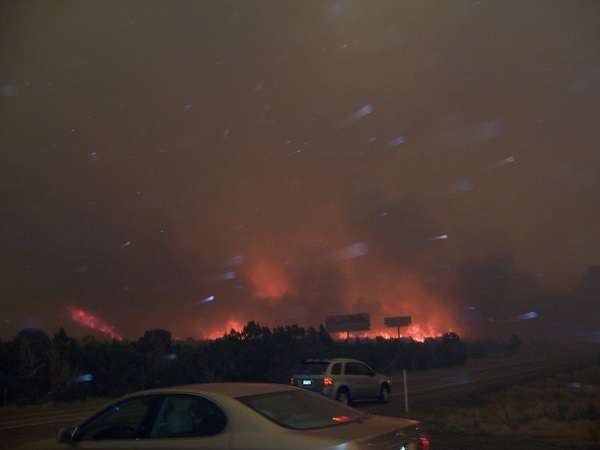 No structures are in any immediate danger at the Cove Fort Historic area, although it is nearly surrounded by smoke and flames on the north, west and south.
We spent today finding the stories of those who survived the fire Saturday, and as you will see, they all got out just in time.
"A little piece of hell." That's how Shay Hodges, who works at the Chevron near Cove Fort, describes the firestorm that hit Saturday afternoon. You can see from Chopper Five how very close the fire came to the family-owned gas station.
"Just before we got out of here, there were orange-hot coals landing all around. It was crazy," Hodges said.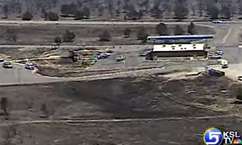 They watered down the convenience store with a garden hose before they had to get out.
Shaun Hodges said, "The smoke came over. You could feel the heat off the fire, and that's when we figured it was time to go and got out of here."
And until they watched our news report Saturday night, they believed their gas station was gone.
"'Til then we were hearing rumors it was all burnt to the ground," Shaun said. "So we feel pretty fortunate."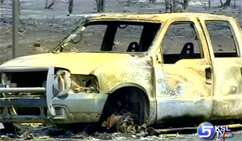 But not everything escaped the flames. A pickup truck left in a park-and-ride lot was destroyed. Freeway signs were burned, and the flames were so high along I-15 that a billboard was scorched.
As Chopper Five flew I-15 Sunday afternoon, you could see where the fire jumped the pavement and burned to the other side, showing just how intense and widespread this fire is.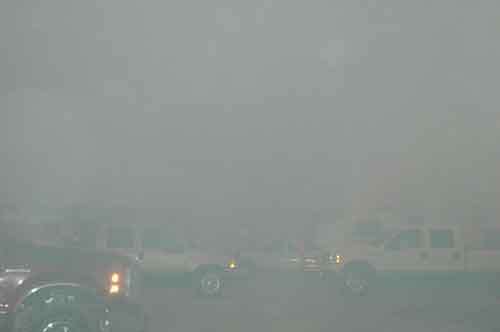 A couple of miles down the road, at the Cove Fort Historic Site, the fire got so close that 32 LDS missionary couples who live there were forced to evacuate.
Elder Kent Jones, director of the site, said, "This has been a very, very frightening experience. This whole valley was full of smoke and flame and ash everywhere."
Firefighters worked overnight to protect the fort, which for now is out of the fire's path.
"We all love this fort dearly," Elder Jones said, "and we're very thankful that it is safe."
×
Most recent Utah stories