Estimated read time: 2-3 minutes
This archived news story is available only for your personal, non-commercial use. Information in the story may be outdated or superseded by additional information. Reading or replaying the story in its archived form does not constitute a republication of the story.
Sam Penrod Reporting Saratoga Springs is mourning the death of its fire chief, who died not in a fire, but was killed in a highway accident. Chief Mike Penovich's pickup truck veered off the road and crashed into Deer Creek Reservoir. It's a tragedy not only for his firefighters but for the whole community.
There is shock and sadness in Saratoga Springs tonight as people hear of the chief's death. All of his firefighters today told us their chief had a big heart and considered all of them his family. "We weren't just his employees, we were his family and we're going to miss him."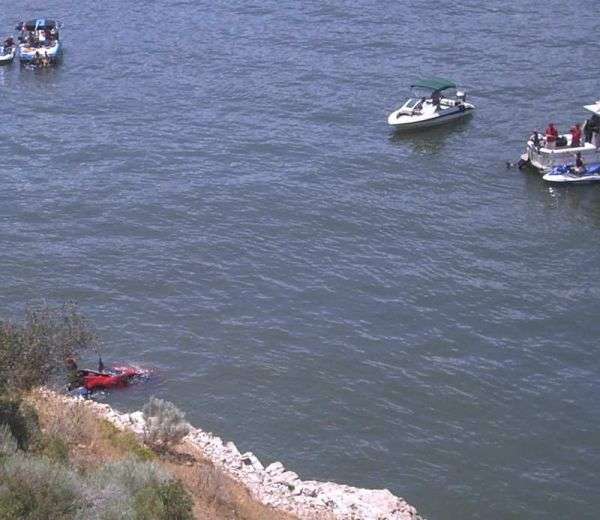 The Saratoga Springs Fire Department stood at attention as the flag outside their fire station was lowered to show respect and to honor their chief, Mike Penovich.
Dawnya Dekarver, with the Saratoga Springs Fire Department, said, "Chief Penovich did consider us all family, he told us that quite a few times, said we were like his kids and always had our backs, whether it was on the fire ground or personally. He had a big heart, a big guy with a big heart."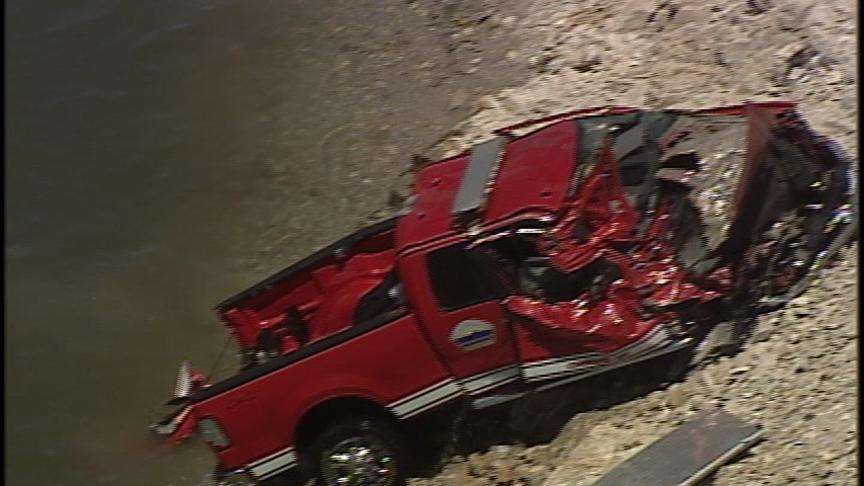 Chief Penovich was driving back from a meeting in Heber City in his fire department pickup truck, when for some unknown reason, he didn't make the turn. The pickup truck went off the embankment and plunged into Deer Creek reservoir, into about 50 feet of water.
Lt. Randall Richey, with the Utah Highway Patrol, said, "The witnesses followed him from about the Heber area and reported he was going about the speed limit. They reported nothing erratic or nothing unusual about his driving until that point."
Chief Penovich has been the chief in Saratoga Springs for about 18 months, and in that time he had forged many strong friendships with his firefighters.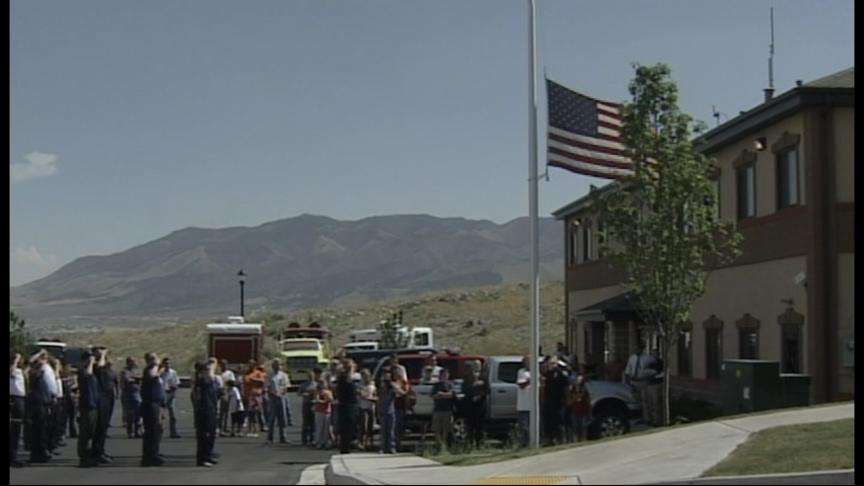 Tayna Kahn, with Saratoga Springs Fire Department, said, "He will be missed by all of us, and we're not sure at this point how we are going to go on, but we will go on because that's what he would want us to do."
Rick Scott is also with the department. He said, "There's not one person here, he knew their name, he knew their family, he knew the little things that made us work. Sometimes he wasn't the big guy, he didn't make us do what we had to do, he asked us and we just did it because it was Mike. And we lost a good man today."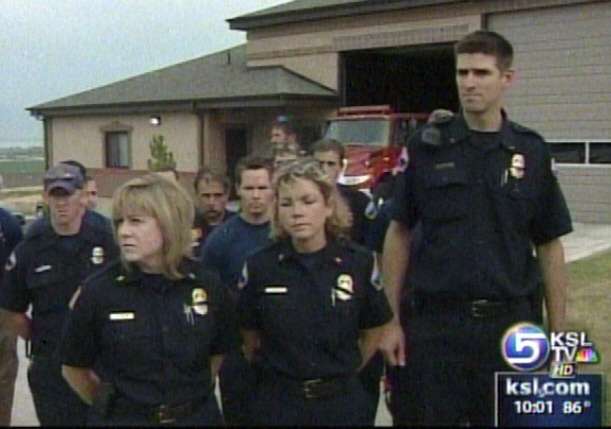 Chief Penovich is survived by his wife and two children. A fund has been set up under his name. You can make a donation at any Bank of American Fork branch or at any Zion's Bank branch.
×
Most recent Utah stories