Estimated read time: 2-3 minutes
This archived news story is available only for your personal, non-commercial use. Information in the story may be outdated or superseded by additional information. Reading or replaying the story in its archived form does not constitute a republication of the story.
Coco Warner ReportingFourth of July traditions include hot dogs on the grill and fireworks. Such simple things to take for granted, but not for one family in Taylorsville.
The Bueno family is originally from Sao Paulo, Brazil. They came to the United States nearly 20 years ago. It's been a long and expensive journey to gain their citizenship, but they say it's well worth the trip! Eduardo Bueno says, "This is dream come true. This is amazing. I cannot, this is what I saw on movies; to have a house and friends that come over, grass, all these American things, the hot dogs!"
Eduardo first came to Utah in 1988 and his family quickly followed. Eduardo went to school here, got a job and a green card, and began the process of becoming a citizen. He says it wasn't easy. He had to hire a lawyer, but he says the results are well worth it. "Doing that paperwork and paying that price wasn't much, considering the price you guys paid to have what you have," says Eduardo.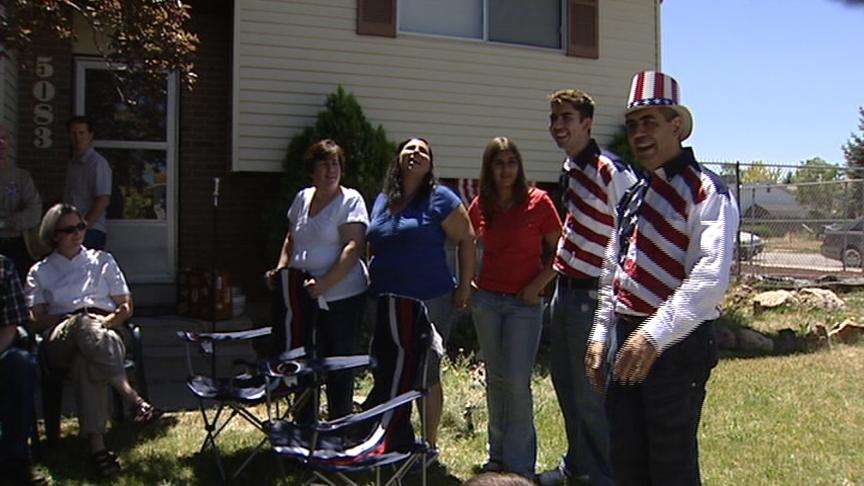 In October of this year, his wife Gislaine became a citizen and just a few months later Eduardo, daughter Edilaine, and son Danny followed suit. The youngest, Wendy, was born in the U.S.
Even though they've been in the U.S. for nearly 20 years, their new citizenship has affected the family in different ways. Edilaine says, "During the ceremony for our citizenship I got pretty emotional only because of the things people were saying and their stories reminded me of our story." "I'm grateful that I'll be able to vote for the first year, the first time too," says Gislaine. And Danny says, "I guess I feel more at home, you can say."
Eduardo says the music and film industry is what inspired him to immigrate to the U.S., and his family's new citizenship is definitely something to sing about!
The family says they plan to watch fireworks tonight at Sugarhouse Park, so congratulate them on their citizenship if you see them there!
×
Most recent Utah stories