Estimated read time: 5-6 minutes
This archived news story is available only for your personal, non-commercial use. Information in the story may be outdated or superseded by additional information. Reading or replaying the story in its archived form does not constitute a republication of the story.
SALT LAKE CITY -- Former Gov. Jon Huntsman Jr., said to be considering a presidential run in 2012, plans to step down as U.S. ambassador to China "during the first part of this year," the White House announced Monday.
The statement by press secretary Robert Gibbs that a replacement is already being sought for Huntsman came as news outlets including Bloomberg Businessweek reported Huntsman would leave in May.
---
For Utahns and members of the LDS Church, it's an embarrassment of riches.
–Kirk Jowers
---
Gibbs said he has "not heard anybody say they know what the future holds" for Huntsman, according to Politico. But Washington Post columnist Chris Cillizza posted a lengthy case for a Huntsman candidacy in 2012.
The announcement follows months of speculation about whether Huntsman would run.
While it had been suggested he was eyeing a 2016 bid, now it appears Huntsman may see an opening in the GOP field for a moderate in the upcoming election. He drew national attention for taking what were seen as liberal stands on some issues including climate change and civil unions as governor.
"There are warring factions within the Republican Party," said Kirk Jowers, head of the University of Utah's Hinckley Institute of Politics. "If Huntsman runs, he will be choosing sides in that internal Republican war instead of waging one from the outside."
Jowers said evidence of the potential opening for Huntsman is the recent response by both the GOP and tea party Republicans to President Barack Obama's State of the Union speech.
A Huntsman run would likely mean two Mormon candidates with Utah ties. Former Utah Olympic leader Mitt Romney ran unsuccessfully in 2008 for the GOP nomination and is expected to announce this spring he's running again.
Facebook User Comment

"I don't know if I can trust him to not jump ship and leave if something better comes along. He did that as Gov and now as ambassador." -- Amee Young
Comment on Facebook
"For Utahns and members of the LDS Church, it's an embarrassment of riches," Jowers said. "How that plays out will be really interesting. But it's kind of nice not to be marginalized."
Matthew Wilson, a professor at Southern Methodist University in Dallas who specializes in religion and politics, isn't so sure there's a place for Huntsman in the presidential race.
"If you're looking for a moderately conservative, business friendly, Mormon candidate, well, there's one in there already -- and Romney has a lot more name recognition," Wilson said. "The challenge for Huntsman is to sort of elbow Romney aside."
It's not going to be easy for Huntsman to sell voters on his record as "a fairly moderate governor of a very, very conservative state," said Nathan Oman, a law professor at The College of William & Mary in Virginia.
Oman, a native of Salt Lake City, said many Americans "see Utah as this weird Mormon state" and won't pay attention to Huntsman's accomplishments here. Plus, he said, conservative voters will be suspicious of Huntsman's work in a Democratic administration.
Even before Huntsman's resignation was confirmed, there had been talk in Washington about his political aspirations, fueled by a recent Newsweek article that labeled him "The Manchurian Candidate." White House Chief of Staff Bill Daley jokingly referred to Huntsman by that title at a dinner Saturday night.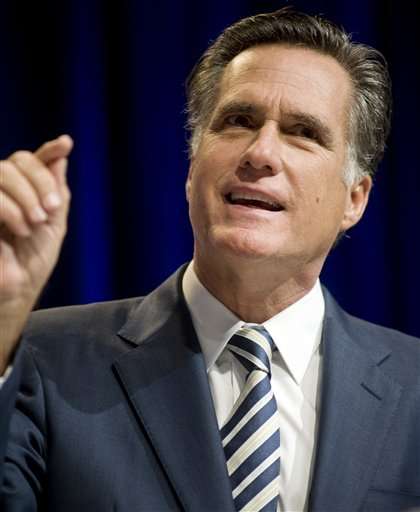 And even Obama, who surprised many by choosing a Republican for such an important role in his administration, has publicly acknowledged the potential competition.
At a recent press conference during Chinese President Hu Jintao's visit to Washington earlier this month, Obama responded to a question about a Huntsman run by saying, "I'm sure that him having worked so well with me will be a great asset in any Republican primary."
Some of Huntsman's supporters, including Utah Jazz CEO Greg Miller, put together a political action committee last August ostensibly to support like-minded candidates. But R-PAC, since renamed the New Horizon PAC, amounted to an effort to draft Huntsman to run for president.
Among Huntsman's key backers is John Weaver, a top strategist for the 2008 GOP presidential nominee, Arizona Sen. John McCain. Huntsman endorsed McCain and played a role in his race, bucking the many Utah Republicans who wanted Romney to win.
Romney's supporters in Utah include Jowers and GOP Gov. Gary Herbert, who had been Huntsman's lieutenant governor. Herbert's office announced Monday that he is leading a trade mission to China, April 11-15.
Utah lawmakers, who sometimes found themselves at odds with Huntsman over his less-conservative positions, weren't particularly enthusiastic about the prospects of their former chief executive running for president.
"Whoopee," Senate Majority Leader Scott Jenkins, R-Plain City, said.
Last fall, Huntsman purchased a $3.6 million home in Washington, D.C.
One of Huntsman's close friends in Utah, Bud Scruggs, president of Huntsman Financial Corp., said they talked in December about his future.
"When I was talking to him in December, he was talking about midsummer," Scruggs told the Deseret News.
He said his conversation with Huntsman did not focus at that time on a GOP presidential bid.
"He talked about making decisions generally. It wasn't like he said, 'I'm going to make a decision about running for president,'" Scruggs said.
Scruggs, who served past Republican governors in key roles, said he has not been asked to help in any presidential run but would be happy to do so.
"I'm just a huge fan, and he's a very good friend," Scruggs said. "What he made clear to me is he was going to focus on being a good ambassador and I think that's what he's been doing."
-----
Story written by Lisa Riley Roche, with contributions from John Daley.
×
Related links
Related stories
Most recent Utah stories