Estimated read time: 2-3 minutes
This archived news story is available only for your personal, non-commercial use. Information in the story may be outdated or superseded by additional information. Reading or replaying the story in its archived form does not constitute a republication of the story.
John Hollenhorst Reporting We went looking for Santa Claus today, not at the North Pole, but in Big Cottonwood Canyon. And guess what? We found him. At least reporter John Hollenhorst claims to have found him. You be the judge.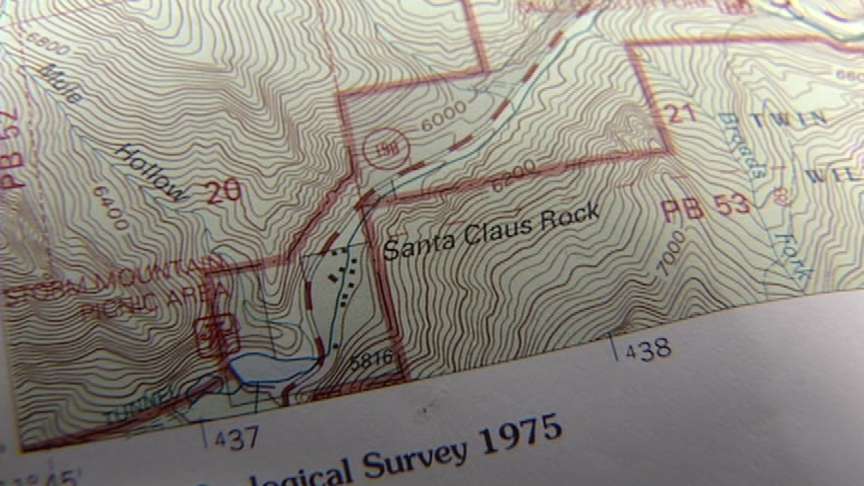 We really threw a curve to the folks at the U.S. Forest Service. Right on a government map we found Santa Claus Rock, and they hardly know about it.
Reporter: "Do you know anything about why it's called Santa Claus rock?"
Kevin Walton: "I don't. I assume maybe it looks like Santa Claus. It may make it easier to find."
Reporter: "Do you believe in Santa Claus?"
Walton: "Hah, hah, hah. Sure. Yes. Of course."
So we went looking, with the help of Kevin Walton's handheld GPS. The GPS led us to private property, world headquarters of a company called Infinite Mind.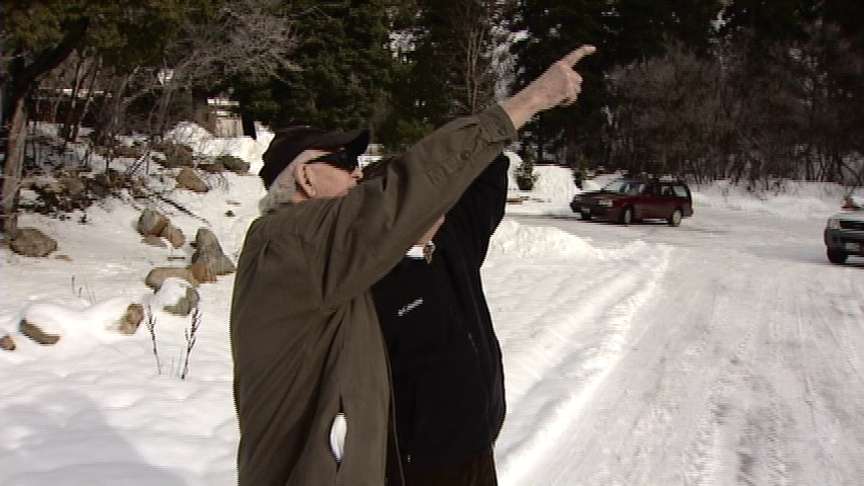 Kevin Walton: "Well, unfortunately we can't cross into there. So we're just going to have to assume he's hiding in there somewhere."
Cassi Knecht, Office Manager, Infinite Mind: "I don't know where Santa Claus rock is."
Reporter: "Have you ever heard of it?"
Cassi Knecht: "I have not."
The company allowed us into their parking lot, but we needed expert help. So we called in canyon historian, Chas Nickerson.
Chas Nickerson: "What do I see? I see Santa Claus. Do you see right there? The rock comes down, the forehead the nose. And a lot of trees have grown up around it there. Have you found it yet?"
Reporter: "I think I see it. But you know it looks like it could be Santa, or King Kong, or George Washington, or Abraham Lincoln."
Chas Nickerson: "Well it's supposed to be Santa."
But the more we stared at the rocky profile, the more we started to think, 'Yes, Chas, there is a Santa Claus'.
Chas Nickerson: "Right there, around like that, there's a nose."
Reporter: "I'm starting to get it, I think, yeah!"
Our search was over. Rocks, trees and snow, plus the spirit of Christmas and anyone can believe there really is a Santa Claus.
Santa Claus Rock is visible from the highway in Big Cottonwood Canyon, just above the highway bridge at Storm Mountain, but it's too dangerous to stop right there so be careful.
×
Most recent Utah stories