Estimated read time: 2-3 minutes
This archived news story is available only for your personal, non-commercial use. Information in the story may be outdated or superseded by additional information. Reading or replaying the story in its archived form does not constitute a republication of the story.
AM 820's Dr. Liz Hale ReportingPornography is a thriving 57 billion dollar a year industry, and it's adversely affecting the lives of many married couples. Dr. Liz recently sat down with a couple whose marriage crumbled under the stress of a pornography addiction.
Three years ago Kerri Enniss was prepared to walk away from her husband Troy and their marriage because of his addiction to pornography. She thought she had no other choice.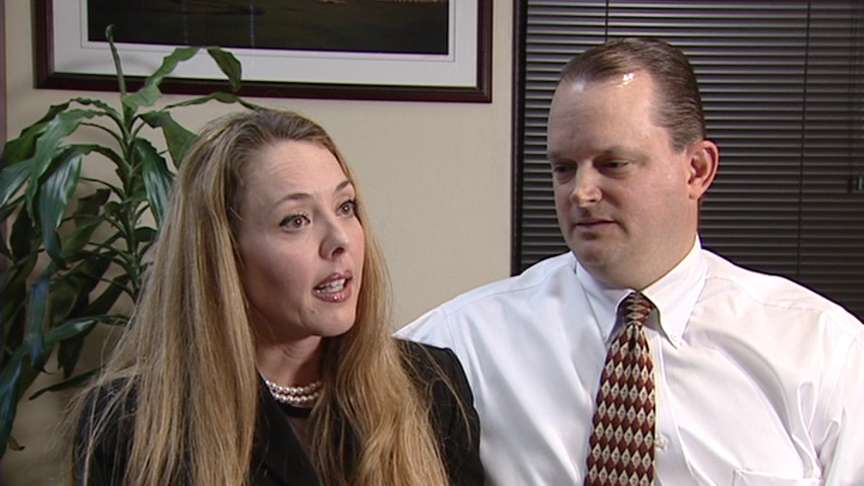 Kerri Enniss: "I didn't want him to see me intimately because I feared I didn't look the same as what, as what he saw. Everything about it is so affected by this addiction."
Troy Enniss says his addiction to pornography was a slippery slope that started during his teen years and escalated after marriage.
Troy Enniss: "Going to magazine stores, it was an addiction that was constant on the computer."
He tried throughout his marriage to overcome it. Kerri and Troy say they were both in denial for years about just how much of a problem pornography had become in their marriage.
Troy Ennis: "I was only fooling myself, thinking after 10 years of marriage I was keeping her in the dark."
Kerri Ennis: "When Troy would be involved in pornography I knew because of the way he acted at home. But it affected me to because I would become more irritable. I didn't know how to confront him, or if I had there was so much contention and frustration brought into our home."
Kerri eventually reached the point where leaving Troy, taking their kids, and moving on with their life seemed the only solution.
Kerri Ennis: "I couldn't live any longer with his addiction. I knew he didn't want, it but at that point we didn't know there was help."
The Enniss' sought professional counseling and found guidance through their religion. Like any dependency, an addiction to pornography can only be overcome by confronting the problem head on and seeking professional help. The Enniss' hope that by sharing their story they will inspire other couples not to give up.
"All we have are sunny skies ahead."
Pornography teaches a fraudulent message about human intimacy. If your spouse is turning to pornography instead of working to develop a healthy sexual intimacy within marriage, take a stand, confront their behavior, and together seek professional intervention.
---
Pornography Addiction ResourcesLDS Family Services – The Pornography Addiction Support Group @ 240-6500
Dan Gray. LCSW @801-262-4599
Dr. Kevin Skinner @ 801-224-2525
David Wilkes, LCSW @ 637-5221
Dr. Victor Cline @ 278-6838
Rory Reid, MSW @ 801-688-7717
Dorie Old, Academy of Life Management @ 486-1111
×
Related links
Most recent Utah stories