Estimated read time: 2-3 minutes
This archived news story is available only for your personal, non-commercial use. Information in the story may be outdated or superseded by additional information. Reading or replaying the story in its archived form does not constitute a republication of the story.
Ed Yeates ReportingA Salt Lake hospital is using a new pen-like device to bring a patient's rapid, irregular beating "fibrillating" heart back to normal again!
This one-time treatment, in most cases, is proving 90- to 100-percent successful.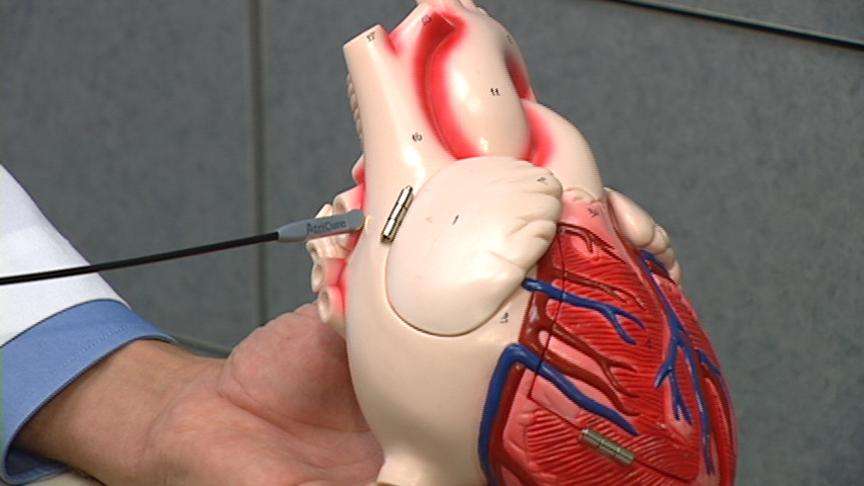 Emily Gygi had suffered from atrial fibrillation since childhood. Doctors had tried a number of things, but nothing really worked. She was on medications, but they had side effects.
In atrial fibrillation, the heart beats rapidly, erratically, and out of rhythm.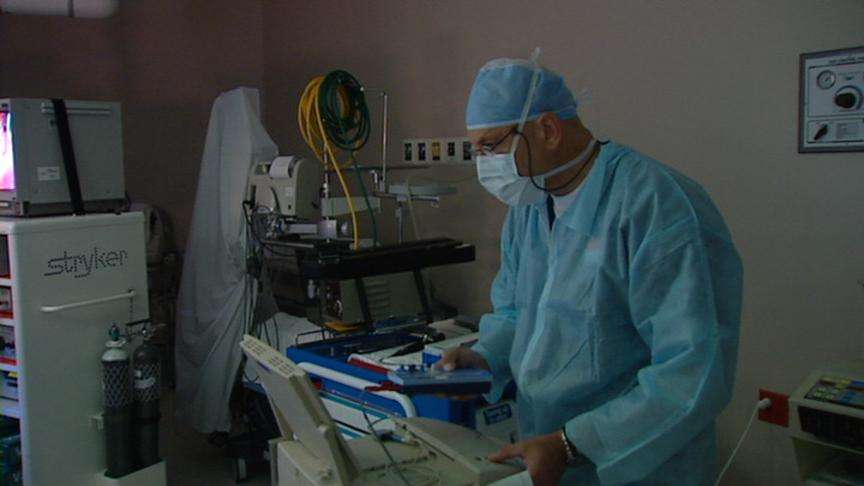 Gygi says, "It's just like you're doing aerobics 24 hours a day. You're just up, moving as fast as you can whether you're sitting still or not. Your heart is just beating that fast."
Gygi was treated with what is called the Mini-Maze procedure at St. Mark's Hospital. It's good enough by itself, but now it's gotten even better with this recently approved pen-like device that acts almost like a magic wand.
Gygi doesn't have atrial fibrillation any more. She's cured. She says, "I have a busy lifestyle with three kids. I can keep up with them. I can keep up with my husband. I'm just traveling and doing outdoor activities. I just feel like I'm a new woman."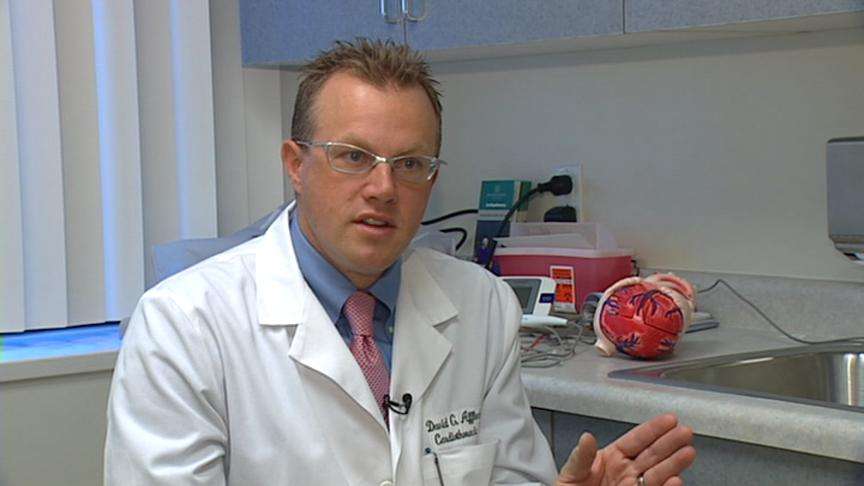 Dr. David Affleck, cardiovascular surgeon at St. Mark's Hospital, uses the pen. Within 45 minutes after the surgery begins, Dr. Affleck is ready to use the pen. He enters through a small incision in the patient's side.
The surgeon touches the heart with the pen to sense and identify villain nerves that are causing the rapid heart rate. That same pen then burns or ablates them so they no longer cause the problem.
Affleck's technique works well with all three categories of atrial fibrillation, whether the heart fibrillates intermittently, persistently or permanently.
The cure rate is impressive. Affleck says, "In the first category, it's 100 percent in the first 60 patients I've done. In the second category, it's 90 percent. The permanent category, it drops off to somewhere between 50 and 75 percent."
Affleck uses another tool, a more traditional clamp to burn or ablate nerves around veins. But what makes this specific technique so effective is the immediate response.
The pen documents the re-pacing or "quieting" of the heart as it moves back into a normal rhythmic pattern.
Patients usually return home about 48 hours after the procedure.
St. Mark's is the first hospital in Utah to use the new pen. It was approved for use by the FDA less than a year ago.
×
Most recent Utah stories