Estimated read time: 3-4 minutes
This archived news story is available only for your personal, non-commercial use. Information in the story may be outdated or superseded by additional information. Reading or replaying the story in its archived form does not constitute a republication of the story.
SOUTH SALT LAKE -- A man charged with abducting a 13-year-old Clearfield girl in September has been shot dead by police in Port Orchard, Wash., along with a teenage girl who has not been identified.
Anthony Allen Martinez, 30, exchanged gunfire with Kitsap County sheriff's deputies Sunday afternoon in a Walmart parking lot after someone reported him as a suspicious person, according to a Washington State Patrol spokeswoman.
---
As soon as [the girl] saw him get shot, she ran for him. She put herself in the line of fire.
–Destany Droge, witness
---
#Droge_q
Prior to the shooting, the two deputies responding to the call found Martinez and tried to talk to him, but he began running, and they gave chase.
"As they were getting ready to handcuff him, he flung out and started running towards the woods and, like, looking back, and pulled a gun out of his jacket," said witness Emile Jones.
"For reasons not yet known, the suspect turned and fired multiple shots," sheriff's spokesman Scott Wilson said.
Both officers were hit and unable to return fire, but a female officer arriving on the scene shot and killed Martinez, Wilson said.
Destany Droge, 22, of Bremerton, Martinez and the teenager appeared to be a couple.
"As soon as she saw him get shot, she ran for him," she told The News Tribune of Tacoma. "She put herself in the line of fire."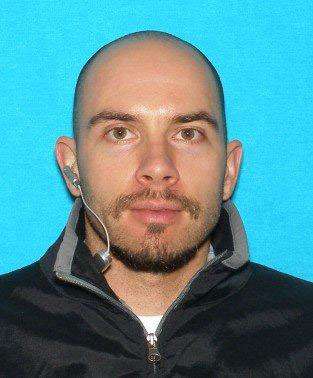 Tacoma police said the deputies were both shot in the torso and were in satisfactory condition. Martinez died at the scene, and the girl died later at a Tacoma hospital.
Authorities said it wouldn't know who shot the girl until a ballistics analysis was completed. Autopsies were scheduled Monday for Martinez and the girl.
Hedstrom said investigators had not been able to identify the girl through photographs or fingerprints, and did not expect to confirm her identity Monday.
"We believe that she and the deceased gunman knew each other, that they were together," Wilson told The Associated Press.
Martinez was charged in October in 2nd District Court with child kidnapping, a first-degree felony, after authorities found him in Sacramento, Calif., with Astrid Valdivia, a North Davis Junior High School student who had left a note saying she was running away. Martinez, who was free on $25,000 bail, was scheduled to appear in court Wednesday on that case.
Officials have not said if Valdivia is the girl who was with Martinez in Washington, but police released his photo and description when she went missing last week from a South Salt Lake foster home. Police said she disabled a tracking monitor.
North Davis Jr. High Principal Ryan Hansen describes the teen as "very personable, well liked, certainly cared for by her teachers and the students."
The pair was believed to be traveling in a blue van that was the same model as a van towed from the scene of the shooting, according to WSP trooper Krista Hedstrom.
Department of Human Services spokesman Liz Sollis confirmed that Valdivia was in custody of the Division of Child and Family Services. In most cases, children in DCFS custody as a result of dependency or neglect allegations are not required to wear tracking monitors. Only about one in 20 children in foster care in Utah run away, according to DHS statistics.
-----
Story written by Paul Koepp, with contributions from John Hollenhorst, Paul Nelson and The Associated Press.
---
×
Related stories