Estimated read time: 3-4 minutes
This archived news story is available only for your personal, non-commercial use. Information in the story may be outdated or superseded by additional information. Reading or replaying the story in its archived form does not constitute a republication of the story.
Mary Richards & Sarah Dallof Reporting A Centerville police officer found out this morning over police scanners that his baby was being born on the freeway! Mom and baby girl are now doing fine at McKay Dee Hospital.
Dispatchers say they got a call about a woman in labor on the way to the hospital, with a baby that wasn't going to wait. UHP trooper Preston Raban says Davis County deputies and Highway Patrol troopers rushed to exit 338 in Roy.
"The interesting thing was a Centerville PD officer came over the air and said, 'Hey, that's probably my wife,' and it did turn out to be this officer's wife who was in labor, and her baby girl was born at five o'clock this morning," Raban says.
Susan's sister Missy was driving her to the hospital because her husband had just got home from a graveyard shift. He heard the whole thing on his police scanner.
Instead of a team of doctors and nurses, Susan Robison, her sister and a 911 operator were present when a Layton woman gave birth on the side of I-15. Instead of a hospital suite she had a freeway shoulder, but it turned out that was all she needed.
911 Dispatcher: "911 emergency?"
Caller: "I'm on the freeway."
911 Dispatcher: "OK, where at?"
Caller: "Right before 5600 south, exit 338 and we're having a baby!"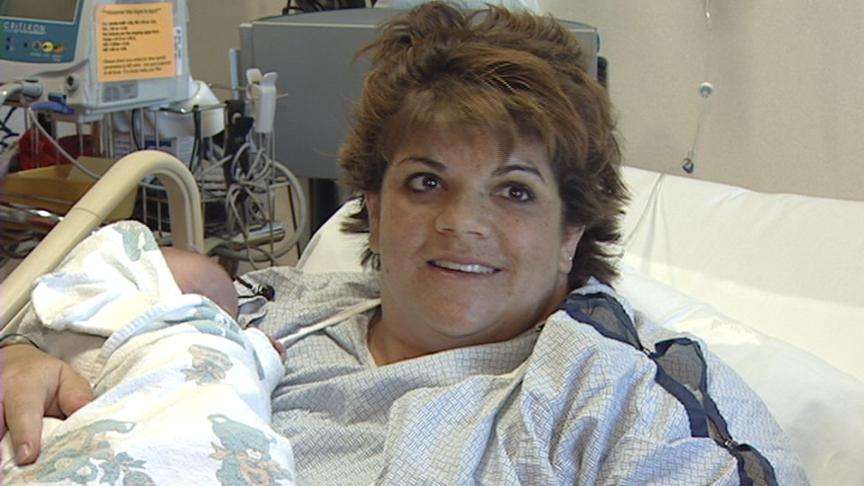 Susan Robison says, "A few minutes after being on the freeway, I told her (her sister) 'I feel pressure, I have to push,' and she's screaming 'don't push, don't push!'"
Susan's sister, a nursing student with two semesters left, pulled over and under the instruction of the 911 operator got ready for the baby. As Susan describes it, her sister "came over, pulled my pajama bottoms down, and her head was sticking out."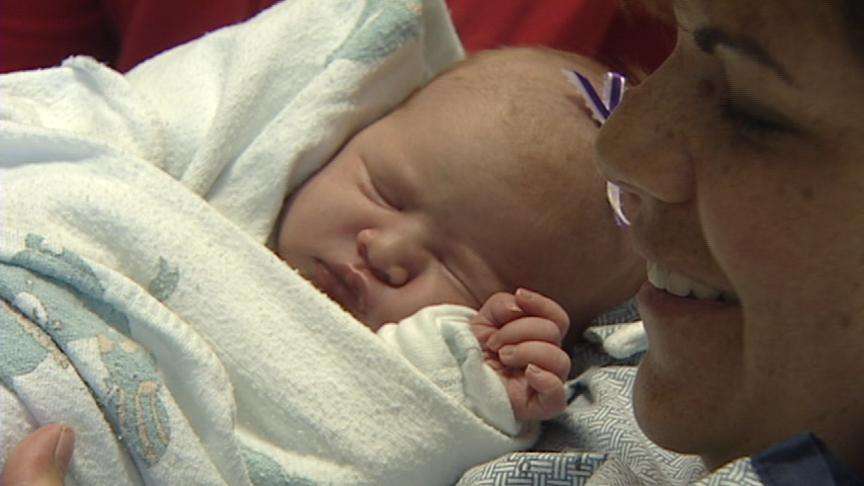 911 Dispatcher: "I need you to put your hand on the baby's head and put firm pressure, just enough so that it doesn't come out too fast. "
Caller: "She's out, the head is out."
911 Dispatcher: "The head is out?"
Caller: "The head is out…Here she comes."
911 Operator: "OK, go ahead and deliver the baby" Dad Zan Robison says, "I actually turned on my police radio, heard a medical tone being dispatched, Heard the vehicle description, where they were, but I couldn't leave because my two boys were home alone."
And less than four minutes into the 911 call you can hear Sydney's first cries. "Oh my goodness…I know. I know," says Missy.
Zan Robison says, "I called my mom and said 'you need to hurry up. The baby's out. I heard on the radio, I just heard the baby's out.'"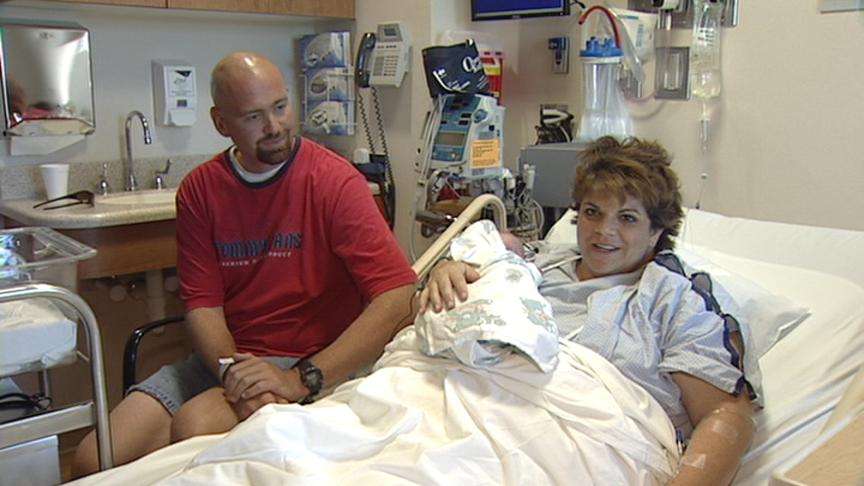 Susan and Sydney were rushed to the hospital where they were checked out and reunited with Zan.
Sydney weighed in at seven pounds six ounces. She's 20 inches long and her mom and dad want to thank everyone who helped out.
Sydney came into the world at 5:00 a.m. "It was all kind of a blur, it just happened so fast," Susan says.
×
Most recent Utah stories