Estimated read time: 6-7 minutes
This archived news story is available only for your personal, non-commercial use. Information in the story may be outdated or superseded by additional information. Reading or replaying the story in its archived form does not constitute a republication of the story.
Sandra Yi and Paul Nelson ReportingCurtis Allgier, the white supremacist accused of killing a Utah state corrections officer during a failed escape attempt on Monday, is speaking from his jail cell.
"I just got recently sentenced to 104 months with the Feds and I lost everything I had. I lost all my people pretty much. My dad's dying, my lady's just gone. I lost everything and so when the MRI was done, I went back in the room, I put my jumpsuit back on, and I told him, I said, 'Look, I'm going out that door and you're not going to stop me. So just let me walk out the door. Call the cops when you're done, do what you gotta do, but just let me walk out that door.' And instead, he just rushed me. When he rushed me, he grabbed me, and he had one hand on my ****, and the other hand was wrapped around me. And I'm like, 'Dude, let go. Let me go out the door.' And I wasn't trying to hit him; I wasn't trying to hurt him. He just kept going.
"So finally, we start fighting and he grabbed his gun and starts swinging his gun around. And I put my shoulder into him so it would drop and it fell to the ground. And then he kept trying to fight, and I'm like dude just let me go and he wouldn't let me go. So I grabbed the gun, and I'm like, 'Look, now I've got your gun, and I'm going out that door. Let me go, and call who you gotta to call when you're done.' And he wouldn't let go and he wouldn't let go, so I started going to the door. When I reached for the door handle, I had one hand on the handle and he would not let me go. So I hit him with the gun and it went off. He dropped, I ran out of the room."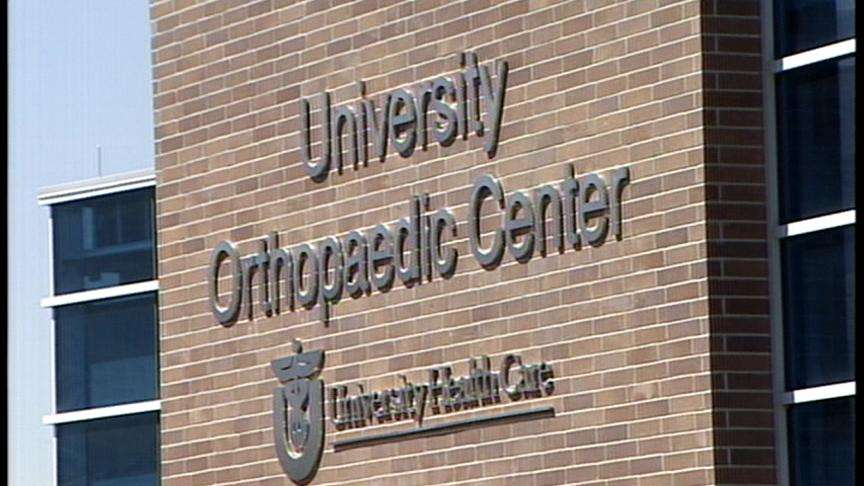 When asked if he actually had the gun in his hands at one point and if he was pointing it at Corrections Officer Stephen Anderson. Allgier responded, "No, I was, I was holding the door handle like this, he was wrapped around me like that, and I just told him to let me go. I just had it in my hands. I wasn't trying to hurt that dude; a little old man; I don't want to hurt that dude."
He said he hit Anderson, the gun went off and Anderson fell to the floor. Then he ran out the room. He said he had the gun in his hands, and his finger on the trigger. He said, "Obviously, I was holding it [the gun], but I did not try to shoot him. I didn't try to hurt him."
Paul Nelson said, "Some might say you felt the desperation, you say you lost all your people, and you wanted to see them and that's why you wanted to go out the door. At the same time, some people say you knew you were going to get caught eventually." Allgier responded, "I didn't know that."
When asked where he was going to go if Anderson had let him go, he replied, "If I would have got away, I was going to tell my dad goodbye and leave; leave this country. I was going to be gone."
When asked if he was going to Trisha's house, he responded, "When I left there, I went out on the road, and told this guy to get out of his car, and he did. And he was freaking out, and I was like, 'Dude, I'm not trying to hurt you. I just need your car; just let me go.' So he set the keys down on the ground, and then I just grabbed the keys and jumped in. And I went to my partner's house, and he was gone. So I went to tell Trish, a friend of mine who I used to live with on parole. I went to her house. I said give me some keys, give me some clothes. She gave me some sweats and a shirt and just ran out the door. When I went out the door, I seen there was a bunch of cops out there, and I knew it was on then."
Allgier said, "If that cop wouldn't have took my handcuffs and shackles off, which is not policy and is not procedure, not what they are supposed to do, and not what they do, if he wouldn't have taken those off, there is no way that could have happened."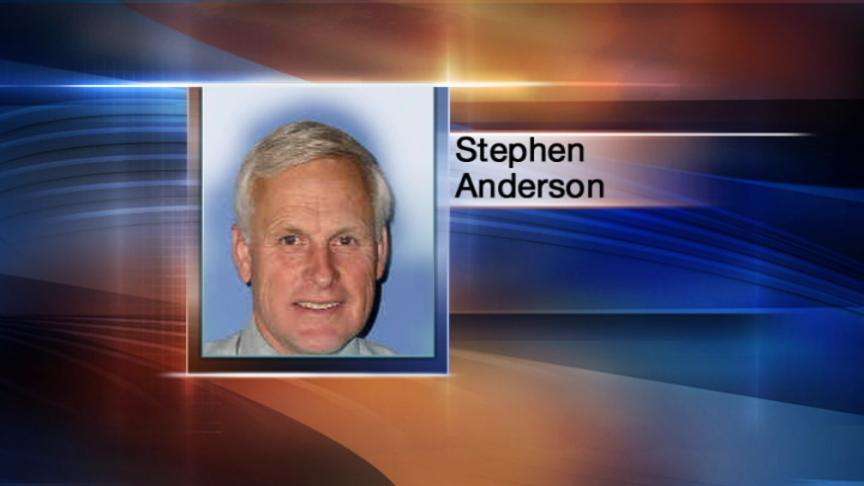 When asked if he was trying to blame the officer for what happened, Allgier said, "In no way, shape or form am I trying to blame that cop. I take full responsibility for my actions. I *** up, and I'm either going to do life in prison or die now. I am not blaming that cop. What I'm saying is that nobody is going to try and say that this was planned out because it wasn't. There's no way to plan that. What I'm saying, it is impossible to plan something, that if a cop doesn't screw up and not do his job then it couldn't have happened."
Allgier said he's a member of the Aryan Empire Warrior, a white power skinhead organization. He said the last thing he wanted to see was a white guy die. "My whole family is white supremacist. My cousins were my main influence, my older cousins and all their friends," he said.
When asked if he felt any remorse that Anderson was dead, he replied, "I feel bad that that happened. I did not want that dude to die in any way, shape or form. I hope I get a chance to apologize to his family. Maybe they'll accept it, maybe they won't, but at least they'll hear. I did not want him to die. I did not want him to get hurt. I repeatedly asked him over and over, and in the end, I still didn't do it on purpose. I did not pull that trigger. I hit him and it went off."
"I told him, 'I have the gun now, let me go…say whatever you gotta say; I don't care what you gotta say to save face for yourself. I'm not asking you to get in trouble. I am going out that door.' I wasn't just going to stop, [and say] 'OK, sorry, here's your gun back, arrest me and take me back to prison, since you got me for a life sentence anyway.'"
I asked Allgier about allegations that he threatened to kill an Ogden cop last year, following the death of fellow white supremacist William Maw. Ogden police shot and killed Maw when he pointed a handgun at them after a traffic stop. Allgier says Maw is part of a gang, which Allgier considers an enemy group to his own. He also says Maw is still alive. "That dude is in federal witness protection right now. They faked his death," he says.
Read or listen to more of the interview by clicking on the links to the right of this story.
×
Most recent Utah stories