Estimated read time: 1-2 minutes
This archived news story is available only for your personal, non-commercial use. Information in the story may be outdated or superseded by additional information. Reading or replaying the story in its archived form does not constitute a republication of the story.
Carole Mikita ReportingPope Benedict XVI has named Salt Lake's Bishop George Niederauer as the new Archbishop of San Francisco.
This Vatican appointment does not surprise those who know Bishop Niederauer; they say he is both a great administrator and a compassionate leader whose strengths will be missed, but will transfer well to a larger assignment.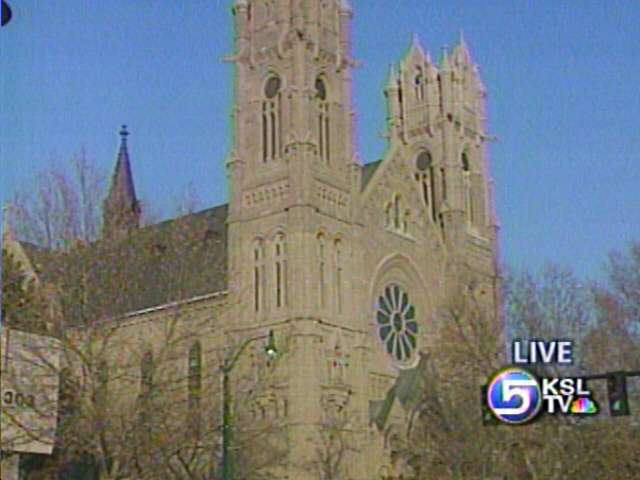 The Diocese of San Francisco welcomed its new Archbishop George Niederauer, giving thanks for a gift this Chirstmas season. Bishop Niederauer said he is humbled and asks for everyone's prayers.
Bishop George Niederauer: "San Francisco is richly varied, socially, ethically and culturally, and I look forward to meeting and getting to know all the various peoples who make up the community here."
Members of Salt Lake Diocese say he will be greatly missed, but this is a once in a lifetime opportunity for service.
Susan Northway, Dir., Diocese Religious Education: "Unanimously people say he's a great communicator. He's very sincere, he's open, he approachable for every walk of life, and he's interested, definitely, in building bridges."
Bishop Niederauer will replace his lifelong friend Archbishop William Levada, who is going to the Vatican. Bishop Niederauer will oversee an area that stretches from Hawaii back here to Utah.
Father Peter Rogers, St. Catherine's Newman Center: "I just see the strengths that he has, he's very pastoral, he really has compassion and he works to understand the needs of the people of the diocese. And that's the kind of archbishop San Francisco needs."
The process of choosing a new bishop for the Salt Lake Diocese is a lengthy one that will take seven to 11 months, likely not before fall of 2006.
×
Most recent Utah stories