Estimated read time: 1-2 minutes
This archived news story is available only for your personal, non-commercial use. Information in the story may be outdated or superseded by additional information. Reading or replaying the story in its archived form does not constitute a republication of the story.
Keith McCord ReportingUtah filmmakers --professionals and amateurs alike-- will have a great opportunity to have their work seen by Hollywood producers and directors in January. They won a contest and their winning productions will be aired while all the big-wigs are in town for the 2006 Sundance Film Festival!
Three years ago the Utah Film Commission began this contest, asking people to make a TV spot that promotes Utah's film industry. Well, some of these were so good and funny that they found a home on Park City's TV station, which airs them throughout the film festival. It's become "must-see" TV!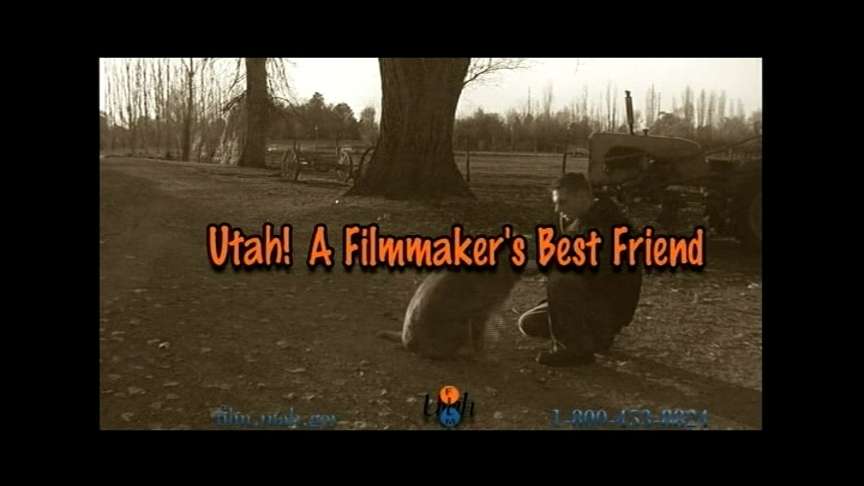 This year's call for entries in the Utah Film Commission's third Annual Commercial Contest resulted in 135 different spots. Some simple, some well-produced, but all sending the same message to producers and directors in Hollywood-- bring your projects here!
So what does smashing up a small car have to do with filming in Utah? Who knows, but the message is there.
"I just wrote, edited and produced my movie in utah, and everything was tax exempt. Shoot here, love life."
That was one of the six winners announced this past week. Each of the winners gets $1500 dollars cash, plus lots of passes and freebies to the Sundance Film Festival.
This years contest has a couple of "firsts", a commercial in Spanish and three of the six winning spots were produced by women. There are 135 different ways to promote Utah's multi-million dollar film industry, all are very clever.
The winning spots will run on Park City TV's "In the Can" program, the official program of the Sundance Film Festival. The 2006 festival runs from January 19-29th.
×
Most recent Utah stories