Estimated read time: 2-3 minutes
This archived news story is available only for your personal, non-commercial use. Information in the story may be outdated or superseded by additional information. Reading or replaying the story in its archived form does not constitute a republication of the story.
John Hollenhorst ReportingWard Jeffs, Warren Jeffs' Brother: "And he must be brought to justice. He's not beyond the law even if he holds some title of a prophet of a church. He has to be stopped."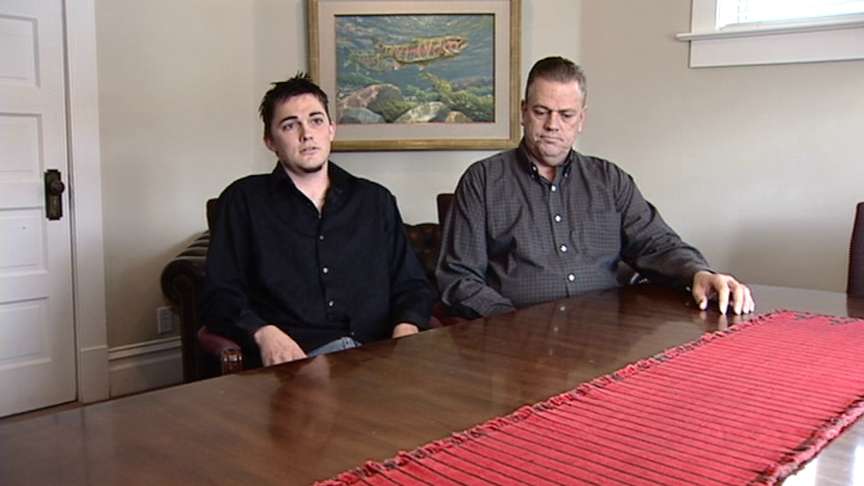 A brother and a nephew of fugitive polygamist leader Warren Jeffs today accused him of sexually abusing young boys and girls for many years. And they laid the blame on Jeffs for a tragic family suicide.
Jeffs' relatives say he took advantage of his position in the Fundamentalist Church of Jesus Christ of Latter-Day Saints, using threats of hellfire to force sex acts on boys and girls as young as five-years old.
It's clear that religious and sexual turmoil have torn the Jeffs family apart. If the allegations we heard today are true, it's also clear there are crimes in the polygamist community that are not victimless crimes.
Last year Brent Jeffs went to court and launched a growing cascade of legal problems for his uncle, FLDS prophet Warren Jeffs.
Brent Jeffs, Warren Jeffs' Nephew: "I'm suing him for sexually sodomizing me when I was a little kid."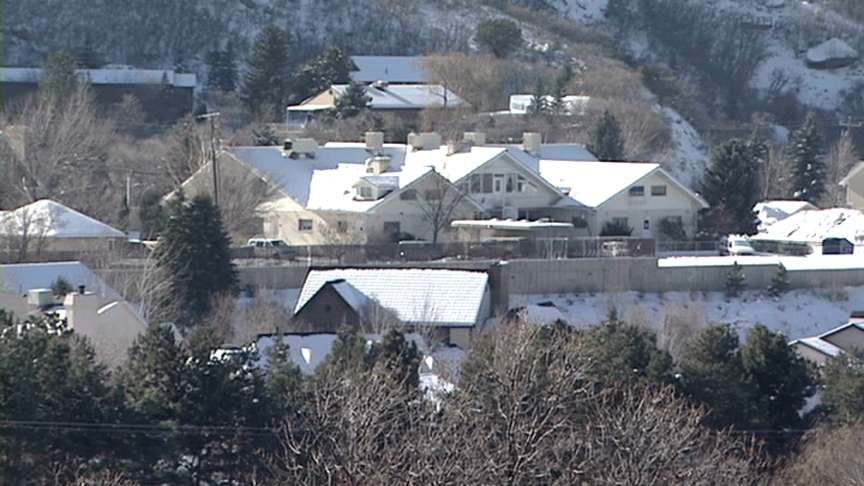 Brent's father, Ward, is Warren Jeffs' half-brother.
Ward Jeffs: "We want the man stopped."
They say the abuse went on for many years in the compound at the mouth of Little Cottonwood Canyon. It used to be the FLDS Salt Lake headquarters. The building housed the church school where Warren Jeffs allegedly preyed on victims as young as five or six.
Brent Jeffs: "Him saying, 'You do exactly what I say or you're going to burn in Hell.' SO he put the fear of burning in Hell in me if Id o not do what he says."
They say Warren Jeffs began gradually taking over the cult as early as 1972 . By 1980 he was principal here and they say he was regularly using his position to abuse young children. Brent's brother Brandon has given a deposition saying his Uncle Warren abused him too. Another brother Clayne became a drug abuser and later committed suicide after making similar allegations.
Ward Jeffs: "I blame Warren for laying the foundation and for, ultimately, the cause of my son's death."
Brent Jeffs: "Yes, yes, absolutely. It ruined him,, his whole life."
Brent says he has first-hand experience with the kind of agony his brother suffered.
Brent Jeffs: "Nightmares. Worse than any nightmare you could ever imagine. And I have to live with it now and for the rest of my life."
Warren Jeffs is not responding to subpoenas in the lawsuit and he remains a fugitive. Today a judge issued an order creating an advisory committee and a procedure for taking over the reins of the financial trust at the heart of Jeffs' polygamist empire.
×
Most recent Utah stories