Estimated read time: 2-3 minutes
This archived news story is available only for your personal, non-commercial use. Information in the story may be outdated or superseded by additional information. Reading or replaying the story in its archived form does not constitute a republication of the story.
Dr. Liz Hale ReportingAre you hiding a money problem from your spouse? Do you spend without sharing? You may be engaged in financial infidelity, a type of dishonesty that can threaten a marriage.
Financial infidelity exists in one of every three marriages. Even couples who are on solid financial footing are at risk for money mayhem. Money is not only dollars and cents, it is a symbol of personal attitudes toward life.
"But the one thing we really do share, is we're committed to our marriages."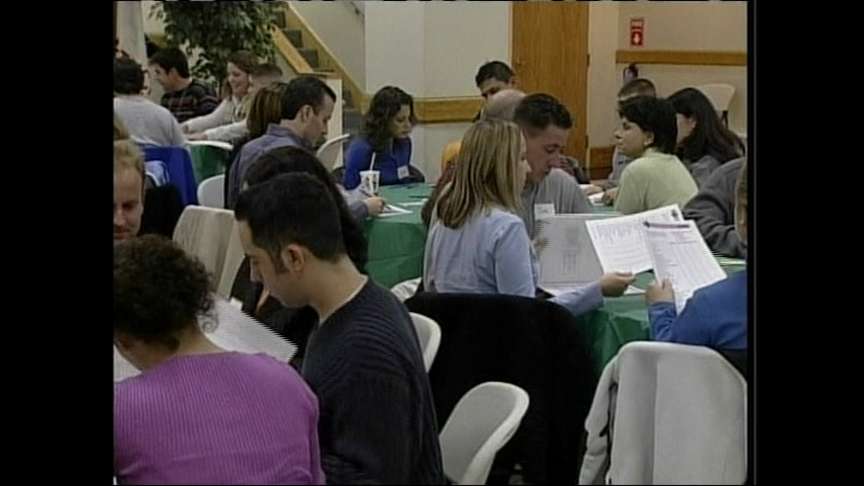 Engaged couples at a marriage preparation class. According to current statistics, many of these couple will end up divorced, and money will be a leading cause.
Karen Brennan, Counselor: "Some of them are very much prepared and they've really thought about things; and some of them have been on their own for a while and the challenge is coming together."
Carolyn Barone: "The financial problem is basically the symptom. The real cause is there's been a breakdown in trust between husband and wife."
Divorce lawyer Carolyn Barone sees lots of couples who go their separate ways because of financial infidelity.
Carolyn Barone, Divorce Attorney: "One of the major causes of the breakdown starts with one spouse discovering that the other spouse has been spending money, large amounts of money, cash advances of credit cards. I've had cases where a spouse will indicate that there was a total misrepresentation of one's financial status before the marriage, not discovered until the parties were married. Again, that's lack of trust."
The signs for financial infidelity include hiding money or debt, failure to disclose assets, keeping a secret bank account, and secret spending.
Before marriage couples should consider filling out a personal finance questionnaire separately, then sharing the results, including income, debt and spending priorities. Communication is everything.
"The whole idea of values. What do you want to spend your money on? What is really important to you? And one of the key things that we found is we need to get couple to at least talk about it."
"If your spouse is not willing to say, here's our joint tax return, if your spouse is not will to do that with you that should raise a red flag."
Here are a few things to keep in mind:
Set aside regular time to discuss money.
Take responsibility
Set financial goals.
Establish a spending plan.
Remember, financial success is not so much earning money as it is making wise use of the money you make.
×
Most recent Utah stories