This archived news story is available only for your personal, non-commercial use. Information in the story may be outdated or superseded by additional information. Reading or replaying the story in its archived form does not constitute a republication of the story.
SALT LAKE CITY -- It's a great sacrifice members of the military make -- leaving their families and lives to serve our country overseas. And yet, the Utah National Guard reports Utah has the highest number of recruitments in the country.
Currently, there are about 650 soldiers from Utah deployed. That number is expected to go up to about a thousand this year. The military is able to count on Utah to bring in quality recruits -- and a lot of them.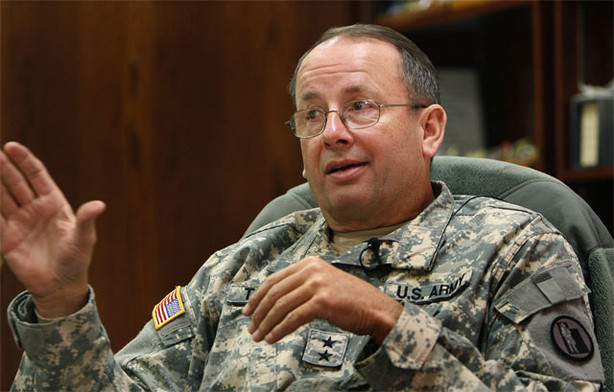 Those tearful, heart-wrenching goodbyes never get easier. Husbands, wives, sons, daughters, mothers and fathers hug and kiss their loved ones, then leave to serve our country.
More Utah families are a part of these emotional scenes than in any other state. Because we have the highest number of brave men and women who volunteer to serve in the National Guard.
"It's astonishing to me," said Maj. Gen. Brian Tarbet with the Utah National Guard. "Ten years into this, with what we've asked our soldiers to do, and our airmen to do, our numbers today as of this morning, Utah is the number one recruiting state in the nation."
Tarbet says it's not like it was when he joined the military, when the National Guard was a reserve of soldiers, many of whom would never set foot on a battlefield. Now, most of the soldiers are deployed many times over.
That's what makes their service even more admirable.
"It was always that we'll be ready to go 'if.' Now it's we'll be ready to go 'when,'" Tarbet said. "They're coming in with a precise knowledge that it's almost a certainty that they'll be going to war."
Some of them won't come home, like Sgt. 1st Class James Thode, who died last month in Afghanistan. Yet knowing the risks, they continue to volunteer, and for that, Tarbet says our country is in good hands.
"You've got great young people," Tarbet said. "Many people get really anxious about this new generation. I'm not one of them. I see tremendous young people. We're blessed to have them in our ranks."
The federal government funds all but 3 percent of the Utah National Guard's budget.
E-mail: jstagg@ksl.com
×