Estimated read time: 5-6 minutes
This archived news story is available only for your personal, non-commercial use. Information in the story may be outdated or superseded by additional information. Reading or replaying the story in its archived form does not constitute a republication of the story.
SALT LAKE CITY -- If you knew you were genetically predisposed for skin cancer, would you slather on more sunblock? Would you get your children tested for melanoma?
A new study from Huntsman Cancer Institute at the University of Utah shows most parents would.
---
Each year in the U.S., more than 53,600 people learn they have melanoma. -Huntsman Cancer Institute
---
Researchers have found that if a person knows they have a greater chance of contracting melanoma, it might make a difference in the choices they make throughout their lives.
And unlike genetic testing used to detect other diseases -- such as breast and ovarian cancers where there is little a person can do to ward it off -- knowing melanoma is a possibility could spur various prevention strategies.
Skin cancer survivor tells her story
Genetic testing for kids is controversial and complex, but the vast majority of parents at high risk for melanoma like the idea of genetic testing for their kids. A skin cancer survivor agrees.
"Knowing what I went through and what happened to me, I would hope, hope, hope that I would make difference choices," said MaryAnn Gerber.
A decade ago, Gerber loved tanning. "I was more into a tanning bed than I was into the sun," says the blonde-haired, fair-skinned 29-year-old. She started as a teen, and rarely wore sunscreen.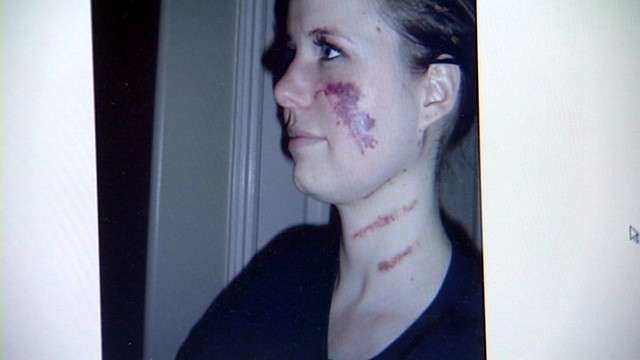 At 24, Gerber asked a doctor to remove a small mole on her face for vanity sake. That's when she found out she had stage 3 melanoma. The cancer had spread to her lymph nodes.
"I was so young," she says. "I was just scared. They said 50 percent chance to make it out of that."
With a 50-50 shot at survival, she had two major surgeries to remove the melanoma and 26 lymph nodes.
"The first surgery, I woke up and I couldn't even move the entire left side of my face. I couldn't move my neck. To lift my head up, I had to hold my hair and pick my head up like that," she says, lifting her head by holding her hair
Had she known all the trouble it would later cause, she believes she would have "said no to tanning."
Today Gerber is cancer free, but checks her skin regularly. She also shares her story -- and her scars -- with students across the state.
"You're dumb when you're a teenager -- you think you're invincible, you think 'nothing is going to happen to me.' You need to protect your skin. It needs to last you your entire life," Gerber said. "It's my way of making it so I'm a survivor instead of the victim of cancer. I'm actually the survivor of cancer, and I can make a difference, and I'm going to do that if I can."
Testing children could be key to prevention
What is... melanoma?
Melanoma is the most dangerous type of skin cancer. It is the leading cause of death from skin disease. It develops in the cells that produce melanin — the pigment that gives your skin its color. The exact cause of all melanomas isn't clear, but exposure to ultraviolet (UV) radiation from sunlight or tanning lamps and beds increases your risk of developing melanoma. Other factors, such as your genetic makeup, likely also play a role. -Mayo Clinic
When she has children, Gerber wants them tested for their risk for melanoma.
"Genetic testing for melanoma occupies a middle ground because with or without the mutation, cancer screening and prevention measures remain the same," Wendy Kohlmann, a genetic counselor at the HCI and the study's co-author said. "However, children and adolescents who know they have an increased risk of the disease have many opportunities to make lifestyle changes and choices that potentially reduce their melanoma risk."
Generally, genetic testing of children is recommended only when a clear benefit to the child will result. If the test is negative, it could also create a false sense of security in some people.
Kohlmann said that children with the added knowledge gained from genetic testing may be more consistent in practices such as increased skin cancer screening and reduced exposure to harmful ultraviolet rays through wearing protective clothing and using sunscreen in the sun, as well as avoiding tanning beds.
---
The percentage of people who develop melanoma has more than doubled in the past 30 years. -Huntsman Cancer Institute
---
Dermatologists have recommended such behaviors long before genetic testing became available because prevention is key for melanoma, which is the most serious type of skin cancer. However, research has found that up to 10 percent of all melanoma is hereditary.
Most melanomas result from gene mutation
Kohlmann, Dr. Sancy Leachman, of the U.'s dermatology department, and psychologist Lisa Aspinwall researched a specific gene mutation — CDKN2A — finding that up to 67 percent of all melanomas result from it, as well as some forms of pancreatic cancer.
The data they gathered from their two-year study is significant because it concludes that certain people are good candidates for genetic counseling based on not only the environment in which they live (or how often the sun shines) but also their family history. Such information will help identify those at highest risk for one of the deadliest forms of cancer.
"Identifying the risk may help prevent melanomas from occurring through improved screening and improve outcome of melanoma through earlier detection," Leachman said.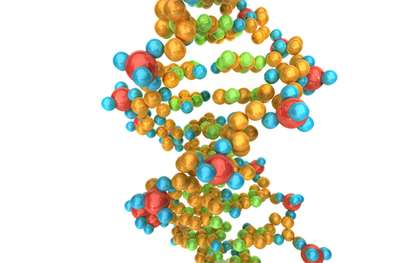 Genetic testing to detect a predisposition for melanoma was a popular idea among the 61 adults who were surveyed in the HCI study, as 86.9 percent said they would support genetic testing for melanoma in minors.
The only downfall to genetic testing at such a young age is a potential compromise of the child's autonomy and certain psychological harms, such as worry and stress associated with knowing about the chances of getting cancer. It can also be an expensive procedure to isolate a specific gene and is sometimes not covered by insurance.
"People can use this knowledge to proactively manage their familial cancer risk when they have the most options to do so," Aspinwall said.
The study, also written by Jennifer Taber and Reed Dow from the U.'s department of psychology, was published in the December issue of the academic journal, Genetics in Medicine. It was funded by a grant from the U.'s office of the vice president for research, and an HCI Cancer Control and Population Sciences Pilot Project Award.
------
Story compiled with contributions from Jed Boal and Wendy Leonard.
×
Photos
Related Links