Estimated read time: 2-3 minutes
This archived news story is available only for your personal, non-commercial use. Information in the story may be outdated or superseded by additional information. Reading or replaying the story in its archived form does not constitute a republication of the story.
SALT LAKE CITY - Come midnight on New Year's Eve a Salt Lake couple will celebrate a milestone new year, their first together in 22 years. Call it fate or coincidence - the road traveled by Tina and Scott Jones is nothing short of amazing.
The story begins at a Christmas-New Year's dance at Highland High School more than two decades ago. As multiple couples sat at a long table, and Scott bit into a cherry tomato.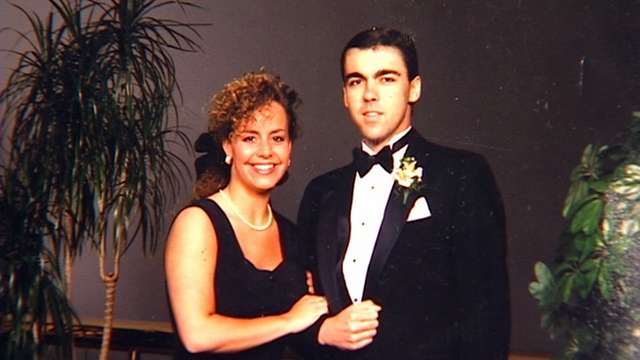 "I thought it's going to hit her and it just kind of splattered on her dress," said Scott. "And everything went quiet and I just thought I'm dead. I am so dead."
Scott was with his date and Tina was with hers when the tomato hit.
"And then this big boisterous laugh comes out and just totally changed the moment," Scott said.
It not only changed the moment then but would do it again later in a bizarre yet remarkable way.
What is... Lupus?
Lupus is a chronic inflammatory disease that occurs when your body's immune system attacks your own tissues and organs. Inflammation caused by lupus can affect many different body systems, including your joints, skin, kidneys, blood cells, heart and lungs. -Mayo Clinic
The two dated and remained friends off and on for a while, but both went their own separate ways. Scott married someone else and so did Tina. Shortly after high school, Scott was diagnosed with Lupus.
About five years ago, the two met again, by chance, while passing through Price, Utah. Divorce had impacted each of them.
Tina found out Scott needed a kidney transplant. Though the odds were against her she decided to be tested about a year ago. She was a match.
"There's no way she will be a match," Scott said. "And when we were told she was a perfect match, well I was floored."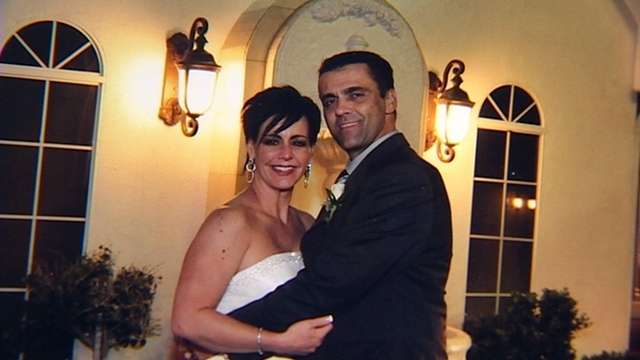 "To finally give somebody their life back is just, I mean the neatest thing, the neatest thing," said Tina.
Tina and Scott were married three months ago, drawing together families from both sides.
The tomato incident in high school, a friendship that wouldn't go away, a chance meeting years later, an exact match for a transplant, call it what you will.
"I think it's divine intervention," said Tina. "I think it was heaven sent. As much as I've been a blessing in his life, he's been a blessing in mine."
"When we were going through the ceremony, I just didn't think it was real," said Scott.
2011 will be a new year that wraps up a whole bunch of years, securing a bond now that probably was always there.
"We're starting over together for everything," said Tina. "And it's the hope you always hold on to and it's finally here."
Scott's Lupus is now under control and that perfect kidney from Tina that was transplanted six months ago is doing just fine.
E-mail: eyeates@ksl.com.
×
Photos
Most recent Utah stories