Estimated read time: 7-8 minutes
This archived news story is available only for your personal, non-commercial use. Information in the story may be outdated or superseded by additional information. Reading or replaying the story in its archived form does not constitute a republication of the story.
For the holidays, some of KSL 5's reporters review a favorite story they have covered this year on Sunday Edition with Bruce Lindsay.
Segment 1
In February, Sarah Dallof brought us a story about a junior high school basketball team rallying around their team captain who was diagnosed with cancer.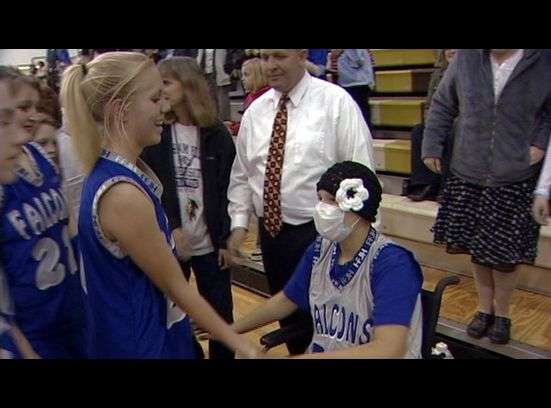 Fourteen-year-old Madey Slaughter was diagnosed with bone cancer in January. Shortly after that, her team dedicated a game in her honor. They won with a buzzer-beating three-point shot.
For the rest of the season, the Oak Canyon Jr. High basketball team won game after game for her. Their hard work landed them at the district championship game against the Millcreek Mustangs. To her team's surprise, Madey's dad wheeled her into the gym at Davis High School seconds before the game started.
The Falcons fought hard, sending the game into overtime after being down at the half. However, when the final buzzer sounded they had lost to the Mustangs, 29-22.
"They did good, and they shouldn't hang their heads," Madey said. "I think we came up top with heart."
---
Ogden High School has been undergoing a restoration that costs $65 million, paid for by bonds and private donations. Amanda Butterfield showed us this year why the lead decorative painter on the job could not believe what he found.
Ogden High School is home to what some call the most beautiful school auditorium in the nation.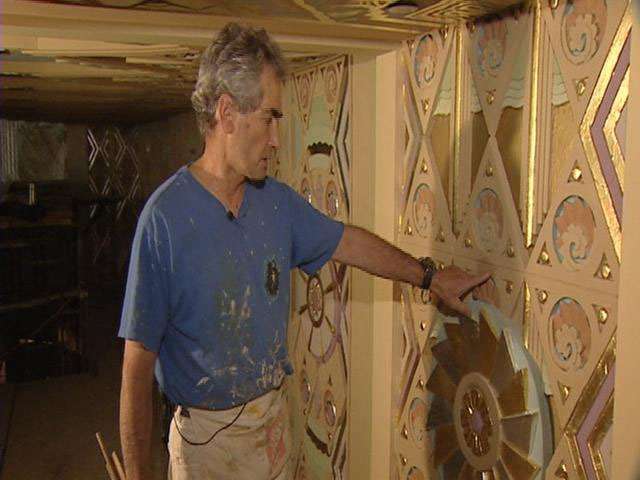 It's undergoing a renovation to restore its art deco style from the 1930s. The $9-million project is part of larger $90-million plans to restore the entire school. Work has been underway for two months, and the lead decorative painter on the job is amazed at what he found on the auditorium's wall.
The project includes silver and gold leafing, plus 25 different coordinating colors, all done by hand.
One of the most exciting parts of this job came when he spotted five signatures in the rosette focal point near the ceiling. "When I first saw them, I said, 'Wait a second. I know these guys!' I knew them all," he explained.
The signatures are those of Chuck's mentors decades ago.
"They showed me how to bevel a straight edge and use a mall stick and use the leafing brushes," he said.
Segment 2
Sometimes a reporter learns something about himself from a story. John Daley submitted a sample of his own DNA this year and had it tested. It helped reveal all kinds of historic connections his family never knew it had. Here is John's favorite story of 2010:
There are some revolutionary new developments in the world of researching your ancestry, and it's all possible because of a simple test that unlocks the unique information we all carry around inside of us.
---
We see people over and over again being surprised about where they came from. Everybody in the world is connected.
–Geneticist Scott Woodward
---
Molecular Genealogy, aka "Genetic Genealogy," is the application of DNA to traditional genealogical research.
They are essential human questions: Who are you and where do you come from? Utah geneticist Scott Woodward's journey to find out started a decade ago when he got an unexpected call in the middle of the night from philanthropist billionaire James Sorenson, who asked him if it was possible to map out the DNA of Norway.
That call triggered a breathtaking effort to collect two things: DNA samples from people around the world -- gathered by a simple mouth rinse -- and family pedigrees.
More than 100,000 samples have been collected. They form a huge database, publicly available through the company GeneTree.com. It's a genetic roadmap of human history.
DNA reveals a lot surprising information; for John Daley, on both his father's and mother's side.
The genetic-genealogy link uncovered previously unknown relatives, a connection to the Basque country of northern Spain, branches of the tree entirely new to the family, and a head-scratching mystery.
Sorenson Molecular Genealogy Foundation has collected more than 100,000 DNA samples and four-generation pedigree charts from volunteers in more than 100 countries around the world.
"We see people over and over again being surprised about where they came from," Woodward said. "Everybody in the world is connected."
---
Fans of Paul McCartney will never forget his first visit to Utah in July. And thanks to a Cache County man, the rock icon left with a personal thank you gift. Keith McCord tells the story he most enjoyed this year: Longtime fans of Paul McCartney are well aware that he's coming to Utah. His so-called "Up and Coming" tour stops off at Rio Tinto Stadium next week. Since this is his first visit to Utah, McCartney will be receiving some thank you gifts, and a Cache Valley man will play a big role in that.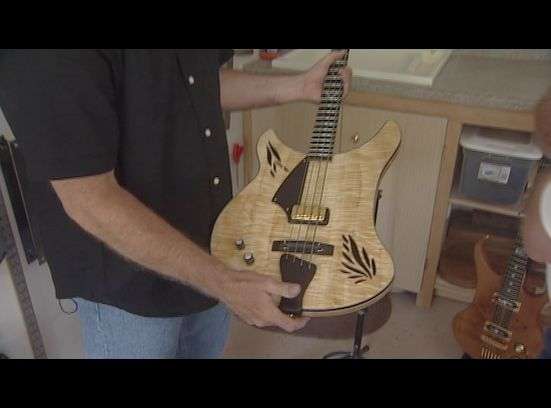 Dave Jorgensen's Providence home includes a small shop just off of his kitchen. There he has saws, drill presses, sanders, all sorts of woodworking tools and several guitars in various stages of construction.
But there is one guitar that's all done and ready for delivery. It's a handmade, hand-carved, left-handed electric bass guitar for McCartney. The instrument is built to McCartney's specs, based on the Hoffner bass he's played for years.
Jorgensen has been a fifth-grade teacher for 25 years, and has been building one-of-a-kind electric guitars in his spare time for about 20 years. It takes him about six months to build one. The McCartney gift guitar was fast-tracked. As soon as the concert was announced in May, Jorgensen got to work. He's put in about 200 hours working on it.
"The body is made of maple. It has the British flag in kind of a translucent lacquer on the back," Jorgensen explains.
Jorgensen's unique McCartney bass is all polished, strung and ready to play. It's one of several gifts that Rio Tinto will give to McCartney on concert night.
McCartney received the bass at the concert and thanked Jorgensen in a hand written note.
Segment 3
At Primary Children's Medical Center, the patients often wish to have a visit from somebody exciting, like a Utah Jazz player, or Mickey Mouse or Cinderella. In April, Alex Cabrero brought us a story of a girl in the hospital whose wish was one we'd never heard before. And when it was granted, she was tickled! Here is Alex's favorite story of the year:
Lily Walker of Lindon was born with a condition that made her eyes spread far apart, but it's something doctors can fix. She's only 4 years old but already has gone through a major surgery: it took 10 hours.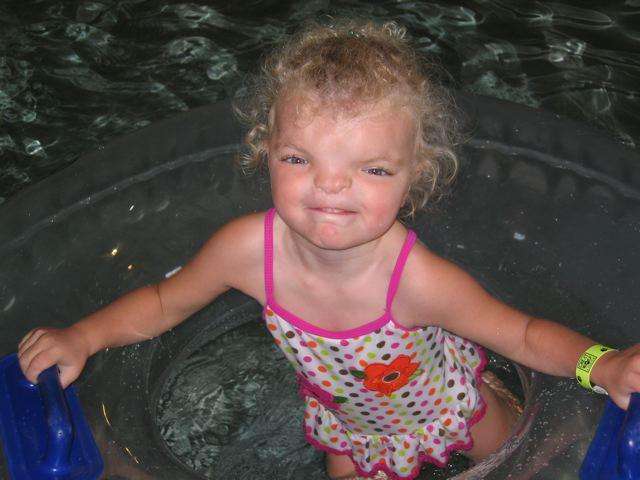 Her mother Tosha Walker said her daughter was born with cranial frontonasal dysplasia. It's a rare condition where her skull didn't come together like it should, spreading her eyes farther apart than normal.
"She would get teased even being on the playground now, and it's really heart breaking because she just started to realize it this year," Tosha said.
That's just one reason why Walker took her daughter to Primary Children's Medical Center, where doctors could fix the condition.
Lily knew her eyes would be swollen shut after surgery so she asked her mom for some special visitors.
"She said, 'Mom, when I have my surgery, will you please have the firefighters come and visit me in the hospital, and since I won't be able to see, will you please have them tickle my feet?'" Tosha said.
A couple of months ago, firefighters visited Lily's pre-school to teach the children about fire safety. Lily loved them. So, sure enough, a couple of days after her surgery, four Salt Lake City firefighters went for a visit.
They took Lily a stuffed animal, a gift basket and, of course, feathers for the tickling.
Coming up on Sunday Edition:
Tune in for a special New Year's Eve Sunday Edition on Friday, Dec. 31 at 10:35 p.m. KSL's Bruce Lindsay will countdown our readers' top 10 stories of the year. Also next week on Sunday Edition, a review of the news of 2010.
×
Related stories
Most recent Utah stories