Estimated read time: 2-3 minutes
This archived news story is available only for your personal, non-commercial use. Information in the story may be outdated or superseded by additional information. Reading or replaying the story in its archived form does not constitute a republication of the story.
Samantha Hayes ReportingTwo things firefighters dread, heat and drought, and we have both. The Salt Lake City Fire Department is sending out a stern warning -- no fires or fireworks in areas where a blaze can get out of hand.
There were four fires in the valley today, two of them grass fires. Those are the kind that can easily cost tens of thousands of dollars to extinguish. Firefighters here are concerned about what has already happened in Florida and California in dry, hot conditions.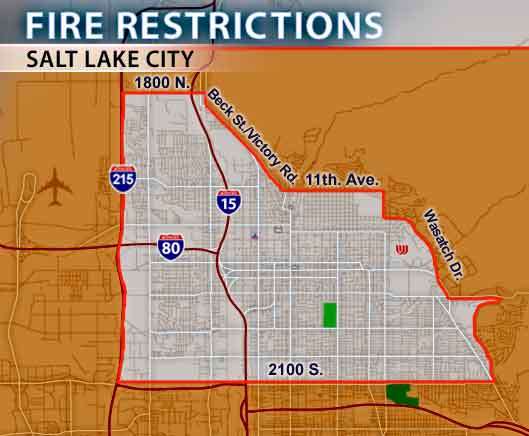 Long, dry grass of State Road 201 is ready to burn, and that's what happened when a spark started a fire today near 2400 S. 7200 W. Flames quickly found their way into nearby yards and destroyed a trailer.
Another grass fire off of Bangerter Highway burned a fence and spread into a neighborhood. Homeowners fought the fire with garden hoses before crews arrived.
Dennis McKone, with the Salt Lake City Fire Department, said, "As you've seen across the country, Florida, California already had large grass fires and wildland fires. We like to get ahead of the game and let people know, please be careful."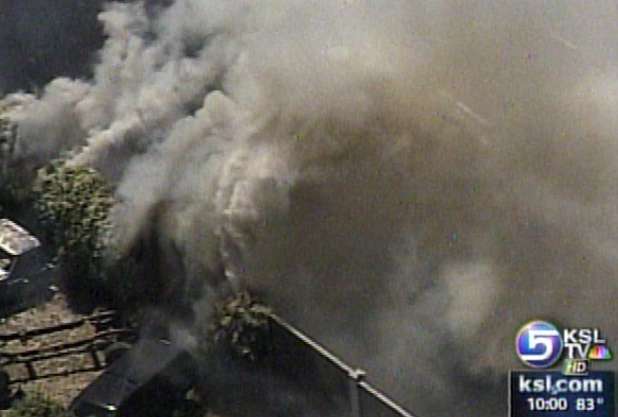 Fires will happen, but Salt Lake City just wants to make sure people don't start them. The areas on this map, basically the foothills, the canyons, parks and west of I-215, are restricted. That means no open fires or fireworks.
McKone says, "All those areas we are equally concerned about. The high, east benches, expensive large homes, and canyons, especially City Creek, it's well overgrown."
Crews have their share of other fires, like one in West Valley City where a shed behind a home caught fire. There was also a building under renovation that went up in flames; they think a worker accidentally started that one.
If you are caught with a firework, that's no accident, according to authorities.
Cigarettes are restricted in City Creek Canyon. You can only smoke in your car.
×
Related links
Most recent Utah stories