Estimated read time: 4-5 minutes
This archived news story is available only for your personal, non-commercial use. Information in the story may be outdated or superseded by additional information. Reading or replaying the story in its archived form does not constitute a republication of the story.
HERRIMAN -- Lexi and Sophi traveled thousands of miles to be part of the Green family's live nativity this year.
In fact, their parents Jeremy and Christianne Green traveled to China to bring them home. They are the fourth and fifth special needs children adopted by the Herriman couple. Sophi, 2, was born without arms and has no fibula in her right leg. Lexi, 4, is blind.
As the family prepares to observe other traditions, such as driving through the elaborate light displays at Thanksgiving Point on Christmas Eve followed by a meal at Arby's, the actual holiday may be somewhat anticlimactic for Jeremy and Christianne.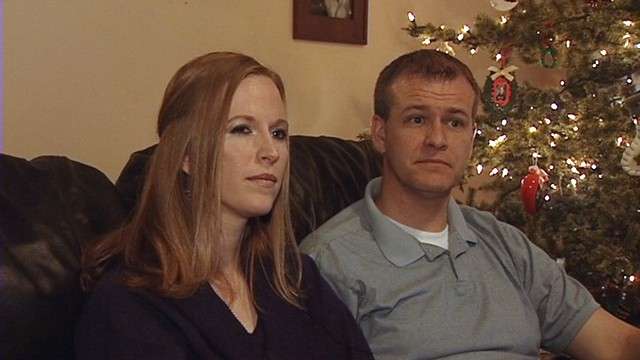 Christmas came early when the couple brought home their new additions last week. Christianne said the enormity of the events hit her when the family piled into its van Friday evening at Salt Lake City International Airport after the couple's 30-hour trip from China.
"I was overwhelmed and exhausted. We hadn't slept the entire time. My favorite moment was when we got into the van, turning around and seeing all eight of our kids buckled in. I thought, 'We're all here.' It just felt so good," Christianne said.
The Greens were accompanied on the trip by their daughter Graci, who traveled to China to welcome her new sisters and to visit the foster parents who cared for her before she was adopted by the Greens in November 2007. She speaks Mandarin and interprets for her Chinese siblings.
Jeremy's father, Allen, also made the trip.
---
After spending his first day with adopted sister Elli, 10-year-old Parker told his parents, "Even if you could catch blindness, I would still want Elli."
---
"It was a very happy experience but you miss the kids that are at home," Jeremy said.
"Adoption is a very spiritual experience, and it's very exciting, much like it is when you give birth. It's also very exhausting."
The family's immediate goals are to recover from jet lag and attempt to get their brood on the same schedule. "When you take a child from China and change everything around them, there's a huge adjustment period," Jeremy said.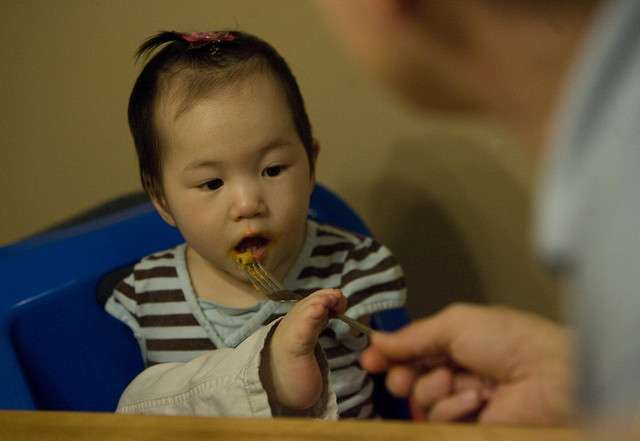 Caseworker Suzanne Stott of Families for Children, which handled the adoption, says the Greens are up to the challenge.
The couple knows to seek help before becoming overwhelmed, said Stott. They make their marriage and personal wellness priorities, she said. Plus, they have demonstrated that they know how to meet the varied needs of six other children. The couple takes each child on a regular "date" with each parent. They set aside Friday nights for one-on-one time.
"They understand what the long haul is. I applaud it because that's my value, too," Stott said.
Between the births of three biological children and the adoption of five from China, the Greens have experienced great joy and many challenges in recent years. They also grieved two stillborn babies.
After the loss of their second child, the Greens began to research adoption. "We knew we wanted more children," Christianne said, explaining that the family entered the adoption process seeking a healthy infant.
"Special needs totally overwhelmed me when I first heard of it."
But that changed when the Greens learned about Elli, who is blind and has cognitive deficits.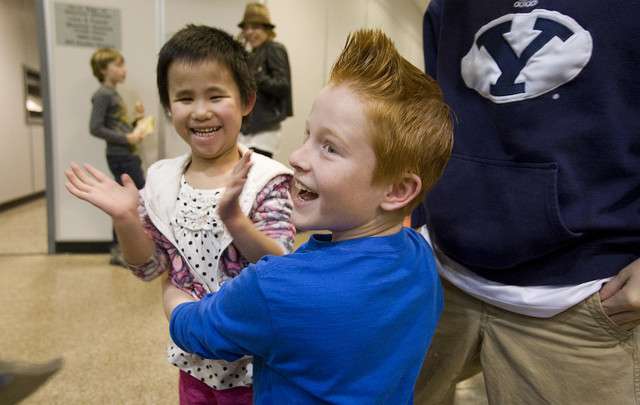 "I had this feeling come over me, this motherly feeling toward her. She just kind of had my heart," Christianne said.
Elli was adopted in February 2007. That experience opened Jeremy's and Christianne's eyes to other "waiting children," as Stott puts it. The couple adopted their son Xander in 2009.
Jeremy credits the couple's oldest boys, Taylor, 11, and Parker, 10, for their help in welcoming and caring for five adopted sisters and a brother. "They're such remarkable children. They have such big hearts."
Christianne recalled Parker's nervous hesitation about interacting with Elli.
But after spending his first day with her, he told his parents, "Even if you could catch blindness, I would still want Elli."
"There was an immediate bond," Christianne said.
---
When you think what Christmas is about, it's a good feeling to see these little spirits — who have been forsaken, not having parents — to be part of a family.
–Jeremy Green
---
By all outward appearances, the Greens are the picture of calm. Asked how they handle it all, Christianne says, "I feel God has strengthened us each time. Somehow, He makes up the difference."
Friends and family lend their assistance, too. A steady stream of neighbors has prepared meals for the Greens since the family returned from China. "They're all asking 'What can I do?'" Christianne said.
The Green's biological daughter, Jesi, 7, welcomed the addition of her new sisters with a drawing of the entire family, which is prominently displayed on the refrigerator.
The Green's home, says grandmother Rosemary Green, "is the most amazing, joyous chaos you could ever imagine."
"They just 'get it' where kids are concerned. This is life."
This Christmas, Jeremy predicts, will be richer than those of the past.
"When you think what Christmas is about, it's a good feeling to see these little spirits — who have been forsaken, not having parents — to be part of a family."
-----
Story compiled with contributions from Marjorie Cortez and Kathy Aiken.
×
Photos
Related links
Most recent Utah stories