Estimated read time: 2-3 minutes
This archived news story is available only for your personal, non-commercial use. Information in the story may be outdated or superseded by additional information. Reading or replaying the story in its archived form does not constitute a republication of the story.
Keith McCord Reporting If you take a famous Hollywood actor, some hi-tech 3-D computer animation, and a good story written by a Utah author, what do you get? A new children's book for Christmas, which will in the near future, be made into a movie.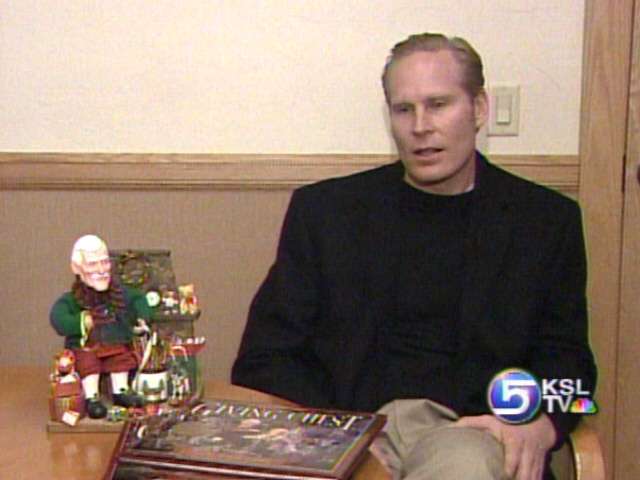 Utah First Lady Mary Kaye Huntsman reads to a group of children in Draper today, the book: "Mr. Finnegan's Giving Chest" is Mrs. Huntsman's choice for her "Book of the Month". Dan Farr wrote it.
Dan Farr, Author, "Mr. Finnegan's Giving Chest": "The story is about a girl named Maggie, and she doesn't really have a good feeling about Christmas. In fact, she hates it."
Mr. Finnegan: "Actually I'm a toymaker and I secretly use this place to help Santa prepare for Christmas."
If the narration on the CD included in the book sounds like Dick Van Dyke, and if Mr. Finnegan looks like Dick Van Dyke, it's no accident. The actor cooperated with this whole project. Dan Farr and his team from DAZ Productions in Draper met Mr. Van Dyke at a computer trade show.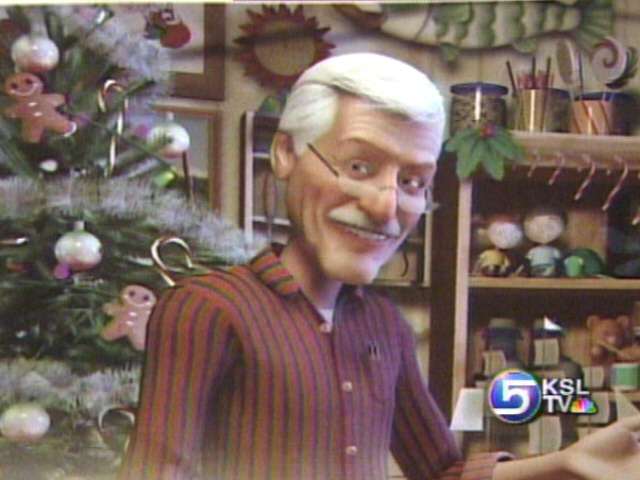 Dan Farr: "We had sort of a created a rapport of the 3-D graphic industry. And so we asked him if he wanted to work on a Christmas project, and he said he would, if we had a good story."
The book has a definite 3-D look. The artists actually made a mold of Van Dyke, and then used their computer animation software to make him and the other characters come to life on each page.
Chad Smith, Dir. of Animation: "Basically setting up a scene. You act like a virtual director, working in 3-D, grabbing this guy, moving him around, giving him an expression."
In a couple of years, the stills used for the book will be animated, and the book will come to life in the form of a movie. They're already working on bringing Mr. Finnegan to life, experimenting with his facial expressions and his voice.
In fact, the computer system can sync up any voice with any animated character. So, to sign off, we used my voice and Mr. Finnegan's face.
"Mr. Finnegan's Giving Chest" was released about six weeks ago, and is in stores across the country.
×
Most recent Utah stories