Estimated read time: 2-3 minutes
This archived news story is available only for your personal, non-commercial use. Information in the story may be outdated or superseded by additional information. Reading or replaying the story in its archived form does not constitute a republication of the story.
Sandra Yi ReportingInvestigators uncover a money wiring business used for illegal activity.
Robert Lund: "A substantial amount of that money represented drug trafficking proceeds from known drug traffickers."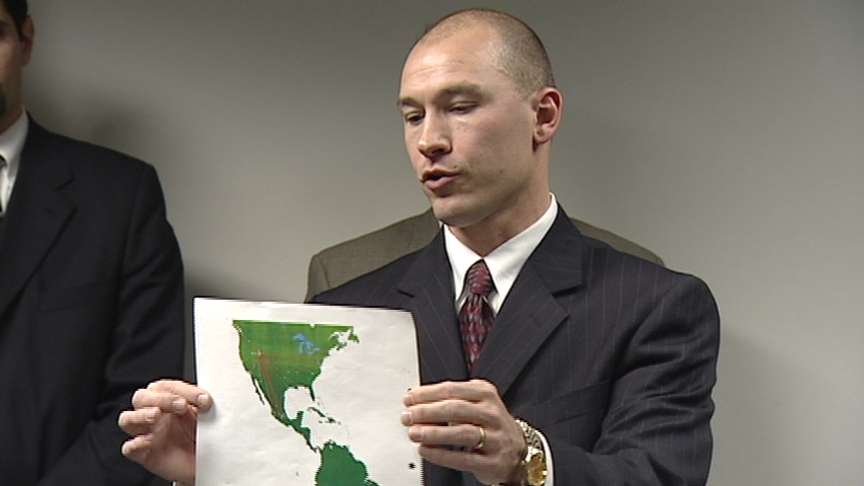 A grand jury returned an 11-count indictment, charging nine people in the case. The suspects ran a few businesses in the Salt Lake Valley, including one at 145 East and 900 South. They allegedly worked with drug dealers to funnel millions of dollars.
Robert Lund: "They transmitted over the course of several years, millions of dollars, to Mexico."
Nine people, four of them, brothers, allegedly ran an unlicensed money remitting business used to launder proceeds from illegal drug sales.
Robert Lund: "Envios Aguilera enabled drug dealers to maintain their anonymity. They also concealed and disguised the nature of the drug traffickers' business by using some sort of legitimate front or cover for the proceeds."
Some money was wired to a bank account in the name of a shoe business owned by the suspects. Investigators say the suspects maintained multiple bank accounts.
Robert Lund: "They also would send the money to what are called casa de cambios, or exchange houses in Mexico."
Investigators say there was a small fee, but the suspects had a side benefit.
Robert Lund: "The business would also use the money they would collect from drug dealers or from legitimate sources to run their other business."
The two-year, multi-agency investigation began after authorities discovered ties between the business and a suspect in a drug investigation. Posing as drug dealers, undercover agents were able to move 36-thousand dollars.
Robert Lund: "The defendants specifically structured that money to avoid reporting requirements, which is what they admit doing to undercover officers with regard to other drug dealers."
All the suspects are Mexican nationals and in the US illegally. Six people are in custody. Investigators are still looking for three more people.
×
Most recent Utah stories