Estimated read time: 2-3 minutes
This archived news story is available only for your personal, non-commercial use. Information in the story may be outdated or superseded by additional information. Reading or replaying the story in its archived form does not constitute a republication of the story.
Samantha Hayes ReportingIt does not get much colder in Utah than those single digit temperatures overnight. Many people need help to get by and stay warm.
It's been cold and it's going to stay cold. For most folks, that means turning up the thermostat and wearing the warmest coat in the closet. It's much more difficult for others.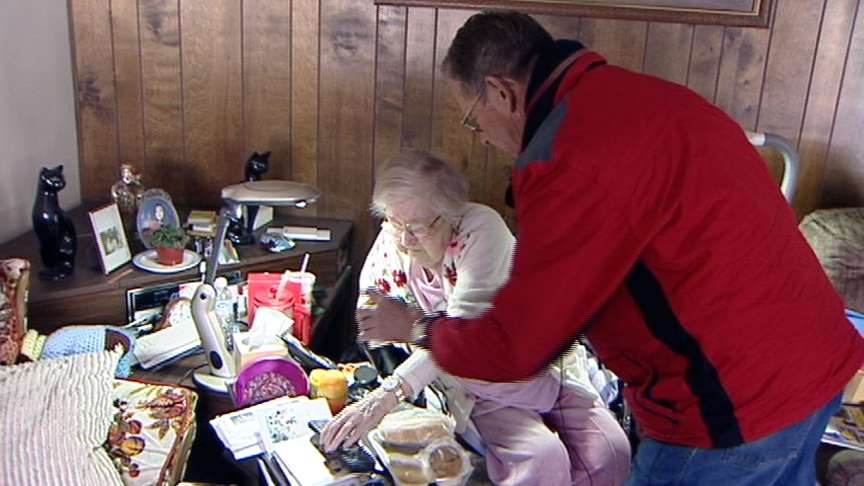 Jon Neerings, Meals on Wheels: "A lot of times they are cold. You walk in to make sure they're okay. I check to make sure the furnace is on."
John Neerings delivers meals to seniors every day, but it's his smile that warms their heart.
Peggy Smith: "I think it's a great service they do for people."
Especially during cold winter months. Sometimes the Meals on Wheels drivers are the first to know if there is a problem.
John Neerings: "We're the only ones they see sometimes during the day. Smile at them, joke with them and try to bring a little happiness into their life. It just makes you feel good."
When it's this cold, sometimes there's not much that does make you feel good. In the ER doctors treat more weather-related health conditions.
Dr. Scott McIntosh, University of Utah Medical Center: "A lot of cases of hypothermia and frostbite, and with ice on the roads, a lot more car accidents as well."
Back county skiers sometimes suffer from frostbite; you may recall it happened to Olympic wrestler Rulon Gardner. But many more patients come off the streets.
James Gordon, Homeless: "There's a great need for long Johns. I do get cold. I'm 61-years old and I've got arthritis."
Celeste Eggert, Road Home: "So far, anyone who needs shelter, we've been able to accommodate them and we anticipate we will still be able to do so."
As for our pets, they get frostbite, too. The Salt Lake County Animal Shelter took almost 40 reports this week of animals without shelter. They anticipate a dozen cruelty complaints a day during this arctic blast.
Julie Smith, Salt Lake County Animal Shelter: "Our weather has gotten cold so quickly, so we expect to have three or four months of extreme cold weather."
In fact, it's a misdemeanor if you don't give your animals adequate shelter, so be sure to consider their needs too.
We checked in with hospitals this afternoon. So far there have not been many cases of frostbite or hypothermia, which may be an indication folks are getting the services they need. If you know someone who could benefit from meals on wheels or other services, you can call the Salt Lake County Aging Services at 468-2480.
×
Related links
Most recent Utah stories