Estimated read time: 2-3 minutes
This archived news story is available only for your personal, non-commercial use. Information in the story may be outdated or superseded by additional information. Reading or replaying the story in its archived form does not constitute a republication of the story.
Sam Penrod ReportingMost of Utah's hunts are over. So what do the state's game wardens do now? We found it's not just checking to see if you have caught too many fish or have your license while you are hunting, and sometimes it can mean the very adventurous rescues of wild animals.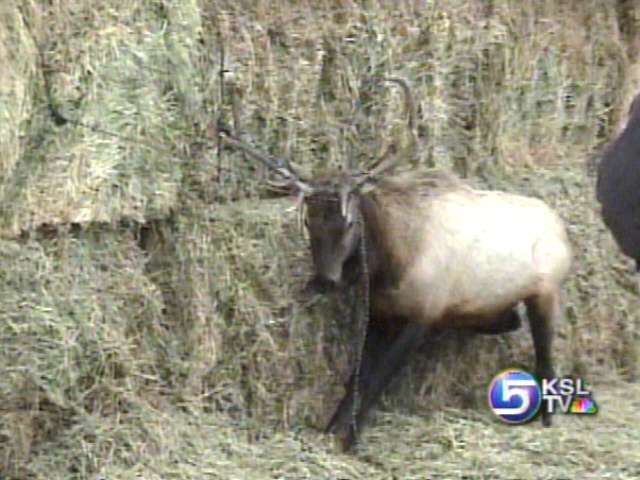 This bull elk is in big trouble. He got caught eating out of a farmer's haystack. It's times like this when division of wildlife officers get the call.
Matt Briggs, Division of Wildlife Resources: "When they are pushing each other around in the wild they are strong animals. You are dealing with animals that can hurt you."
Even with that danger, officers have to do what they can. The landowner wanted a live rescue if possible, but with strict regulations on tranquilizer drugs, the officers can't carry them with them. So with time running out, they try their best.
Brad Bradley, DWR: "Every rescue demands different equipment and it always seems like you never have that equipment with you when you need it."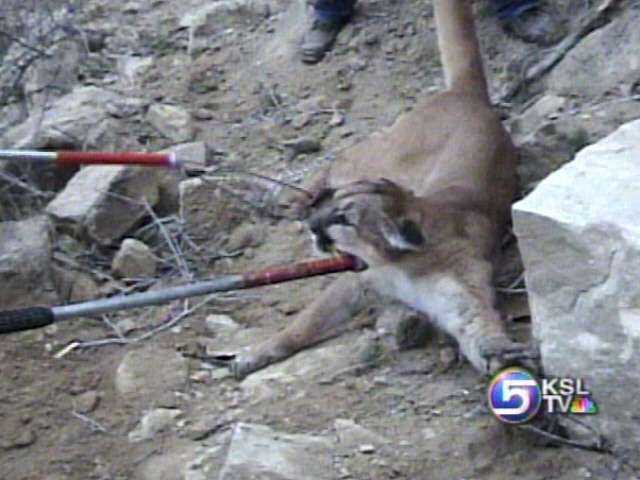 90 minutes and several experiments later, the elk is freed and wastes no time heading back for the hills.
As if Matt Briggs and Brad Bradley hadn't already put in a day's work, the phone rang again for a cougar with his paw caught in a bobcat trap. Again with no tranquilizer available, it's time to improvise, with a couple of catch poles and a big stick.
So do they get hazard pay on days like these? No, just the satisfaction of two successful rescues.
Matt Briggs, DWR: "I enjoy it, because it is something different every day. Once in a while a bear is traveling through, or somebody sees a moose they call you about."
Brad Bradley, DWR: "It's always fun working with animals and there is fair chase and fair harvest and when it's not that, it's fun to turn them back into the wild, so they have a sporting chance again."
Of course not all days are like this and those are the days you can count on them checking to see if you are over your limit on fish.
×
Most recent Utah stories