Estimated read time: 3-4 minutes
This archived news story is available only for your personal, non-commercial use. Information in the story may be outdated or superseded by additional information. Reading or replaying the story in its archived form does not constitute a republication of the story.
SALT LAKE CITY -- A girl is slowly recovering from injuries you might see in a car crash. But, she was not hurt on the road, she was plowed over by another skier at a resort.
Saturday at Snowbird, a 17-year-old boy was airborne when he slammed into a six-year-old girl in a "slow skiing zone." Now, she's in Primary Children's Medical Center.
"Honestly, I think Eliza would probably be dead, if she were not wearing a helmet," says her father Isaac Bingham.
Eliza was skiing with her father and 9 year-old brother when the 6' tall, 155 lb. teenager ran into her.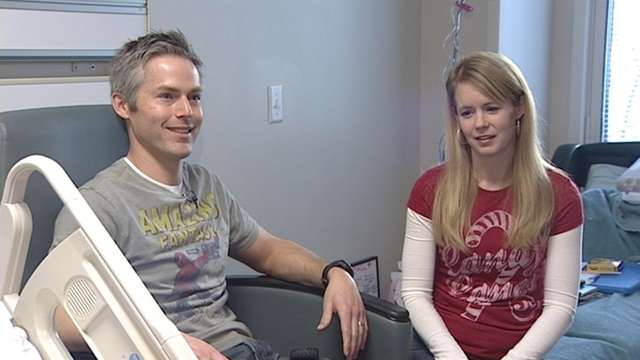 "We were going down a really steep hill, and that's all I can really remember," Eliza says.
They had just passed a "slow skiing" sign.
"A teenage skier, going extremely high rate of speed, zoomed past and hit her, and carried her about 400 feet down the mountain," says her father.
Isaac Bingham is an emergency room doctor, and rushed to his daughter. He says, he was scared as he shifted into "doctor mode."
"She was completely unconscious," he says. "She was bleeding from her mouth, staring off into oblivion."
Eliza's mother, Becky Bingham got a call at home.
Snowbird Mountain Safety
Safe skiing code
Always ski in control, and be able to stop or avoid other skiers or objects.
People ahead of you have the right-of-way. It is your responsibility to avoid them.
You must not stop where you obstruct a trail or are not visible from above.
Whenever starting downhill or merging into a trail, look uphill and yield to others.
Always use devices to help prevent runaway equipment.
Observe all posted signs and warnings. Keep off closed trails and out of closed areas.
"All I knew was that she had been unresponsive and had several injuries," she says. "I just hoped she was going to be alive."
Eliza was raced to the hospital in serious condition. She has a concussion, and bruised pancreas, lungs and kidney. Her pelvis is fractured in six places, and causing a lot of pain. Doctors put a plate in her fractured leg which will need another operation next year.
"The type of injuries Eliza has, these are the same type of injuries I see from a little kid who gets hit by a car," her father says, referring to his work in Emergency Rooms.
The Unified Police Authority showed up at Snowbird to take a police report. The teenage skier told police he was six feet in the air when he saw the girl, and could not change direction. He admitted he saw the "slow skiing sign." Unified police cited him for reckless conduct. They say an adult would face a charge of reckless endangerment.
Snowbird Ski and Summer Resort launched a "Share the Mountain" safety campaign last winter: renewed emphasis on staying in control on the mountain.
That's something Eliza looks forward to when she heads back to visit her friends with Snowbird Ski Patrol. They came by to visit her, and gave her a signed photograph of the entire patrol.
The teenager and his family also came by to wish Eliza well, and give her a basket of gifts and an over-sized Teddy bear.
Eliza's father expects she should be able to go home in a few days. The outlook is good, but she faces months of recovery, plenty of time in a wheelchair, and away from school.
She says she's not afraid to go out skiing again, but her father is sure apprehensive. He says it all happened so fast there was no way he could have saved his daughter. When they do eventually go skiing again, he says he'll be very overprotective.
------
E-mail: jboal@ksl.com
×
Photos
Related links
Most recent Utah stories