Estimated read time: 2-3 minutes
This archived news story is available only for your personal, non-commercial use. Information in the story may be outdated or superseded by additional information. Reading or replaying the story in its archived form does not constitute a republication of the story.
WEST VALLEY CITY -- One year after the disappearance of Susan Powell, friends and loved ones are trying to keep her memory alive. Volunteers distributed new fliers in hopes it will turn up fresh leads in the case.
The flier police created for the one year anniversary of Susan Powell's disappearance hangs in windows of area businesses like this Goodyear Tire on 5600 West. Friends say they still have hope that Susan will be found alive.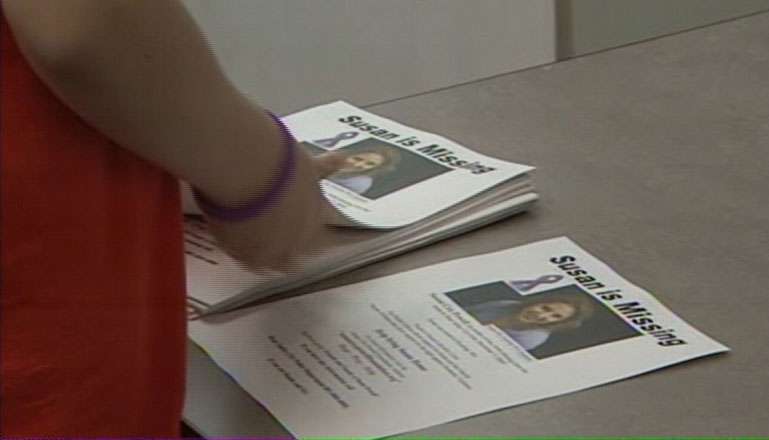 Powell's friend Kiirsi Hellewell won't give up looking for her.
"Somebody, somewhere in this country has seen her, and I just hope they will have the courage to come forward and say what they know and help us bring her back to her sons."
She organized the effort to distribute new fliers made up by West Valley City Police. Those close to Powell showed up to Hunter Library to help, along with those who never met her.
Volunteer Linda Osborne said, "I didn't personally know Susan, but I've sure gotten to know her through friends, and she's a wonderful, fantastic person. And until we know something other, I'm going to hold out hope that she is still alive."
Susan was reported missing one year ago today. Hellewell says the past year had been tough, especially when she thinks back to the last time she saw her friend.
"It was a year ago yesterday. It was on Dec. 6. She was walking home from church and I was walking with her, and we were discussing the meeting. And we were watching her boys play in the fresh snow. And I had no idea that was the last time I would ever see her," she said. "It's a very, very difficult time. I'm really glad we've been able to stay busy. I find myself breaking down and crying at the drop of a hat because I'm remembering a year ago."
Jennifer Graves, Josh Powell's sister, tries to stay hopeful, though she says she didn't think the search for Susan would last as long as it has. She stands by her belief that Josh had something to do with Susan's disappearance.
"It's time for him to tell whatever details he knows to the police, be forthcoming with that information, it's time, it's well past time," she said.
Both Graves and Hellewell shot down Josh's claims that Susan ran off with a St. George man who went missing around the same time.
"That is a ridiculous claim. She wouldn't have left without her boys, those boys were her world and if she decided to leave, she would have taken them with her," Graves said.
"I think it's a ploy by him and his father to deflect attention from them," Hellewell said.
Police continue to investigate. Officers have spent more than 8,000 hours on the case. Police say they continue to receive tips and follow up on each one.
------
Story written with contributions from Anne Forester and Nkoyo Iyamba.
×
Related stories
Most recent Utah stories