Estimated read time: 2-3 minutes
This archived news story is available only for your personal, non-commercial use. Information in the story may be outdated or superseded by additional information. Reading or replaying the story in its archived form does not constitute a republication of the story.
PROVO -- The Provo officer accused of holding a gun to his domestic wife's head pleaded to a reduced charge and was sentenced today in Provo's 4th District Court.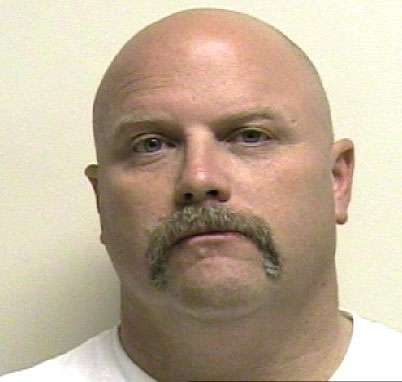 Mark Allan Petersen, 46, was originally charged in October in Provo's 4th District Court with aggravated assault, a third-degree felony, and obstruction of justice, a class A misdemeanor. But those charges were reduced Monday after prosecutors said the witness recanted her statements she made the night of Petersen's arrest.
"She was so drunk that whatever statement she made was incorrect," said prosecutor Robert Church.
The victim told prosecutors that Petersen never pulled a gun while another witness said a gun was pulled but it was not Petersen's service weapon and that Petersen only pointed the gun at the ground. Originally the victim had claimed he pointed it at her head.
Church also said prosecutors do believe Petersen pushed his common-law wife across the room that night and into a shelf and that Petersen had driven his duty car without being on duty that night and lied about it.
Related:
Petersen pleaded no-contest to a reduced charge of disorderly conduct, a class C misdemeanor, and obstruction of justice, a class A misdemeanor.
"I am not going to preach at you, Mr. Peterson," Judge Claudia Laycock said in court. "You know as well as the rest of us what this has done to you and your career."
Laycock ordered him to a 30-day work division program with the Utah County Jail. He will also be required to set up an appointment with the Division of Children and Family Services and will be on probation for one year.
After the sentencing, the victim asked that the no-contact order with her and the defendant be lifted and was seen hugging and kissing the victim after the court hearing was over.
E-mail: slenz@desnews.com
×
Related stories
Most recent Utah stories