Estimated read time: 1-2 minutes
This archived news story is available only for your personal, non-commercial use. Information in the story may be outdated or superseded by additional information. Reading or replaying the story in its archived form does not constitute a republication of the story.
Ashley Hayes ReportingIt was a long and somewhat uncomfortable night for many elderly people in Taylorsville, as an assisted living facility was evacuated in the middle of the night.
It happened when a toxic chemical leaked from the air conditioner and started making people sick. One hundred people had to be evacuated from the Golden Living Assisted Living Center at 4700 South Redwood Road when a refrigerant from an air conditioner began leaking.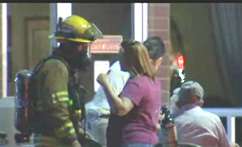 Capt. Jay Fearnley of the Unified Fire Authority said, "We had some residents that noticed a strange odor inside the retirement center and started complaining of throat and nose irritation."
When fire crews arrived they evacuated all 76 units at the center. Two UTA buses were brought in so the residents would have some shelter while crews aired out the building.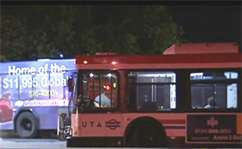 "These are people with some type of chronic illnesses. We want to make sure we get them out to an environment that's the best for them, not to be exposed to anything hazardous," Fearnley said.
Employees from the center kept the residents fed and warm while they waited. Crews discovered the air conditioner was leaking an R-22 refrigerant, which is non-flammable and non-explosive but can be toxic in high concentrations.
Luckily no one was injured. All residents were allowed to return to the facility this morning.
×
Most recent Utah stories