Estimated read time: 1-2 minutes
This archived news story is available only for your personal, non-commercial use. Information in the story may be outdated or superseded by additional information. Reading or replaying the story in its archived form does not constitute a republication of the story.
SALT LAKE CITY -- The Salt Lake City Fire Department saved one of their own from a severe allergic reaction Saturday night.
Capt. Steve Hoffman had just finished dinner at Station # 2 and noticed his eyes were watering, his speech was slurred and his tongue was swelling.
"My tongue was swollen," he said. "It looked like a tennis ball."
He realized he was having an allergic reaction to some dried Wasabi peas and started to black out.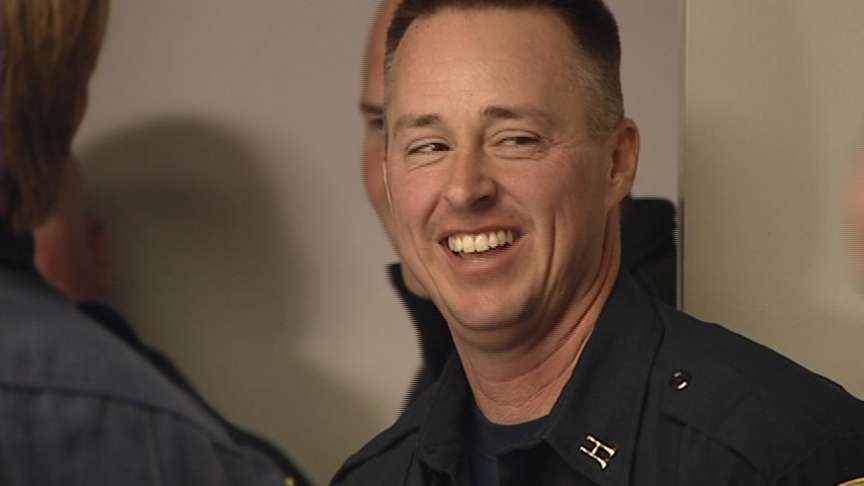 "There's food that tastes good but isn't good for you and this is on the top of my list now," Hoffman said.
He made it into the kitchen and with great difficulty informed his fellow paramedics that he needed help.
"I'm the one that cooked dinner and I thought he was just teasing me about my dinner," said paramedic Chad Dahle.
Dahle and his crew quickly figured out it was no joke and that Hoffman needed serious medical attention. "This was a pretty serious one because it was progressing rather quickly," Dahle said.
Crews gave him an IV and Benadryl and transported him University Medical Center. He was later released and was back at work Sunday, thanks to his co-workers.
"These guys are going to downplay it and say they were just doing their job and that's what we do every day, but in my eyes they are heroes," Hoffman said.
Treating firefighters at their own fire station doesn't happen that often. Paramedics at Station #2 say this has happened only one other time in the last eight years.
Hoffman says he will never eat Wasabi peas again.
E-mail: lprichard@ksl.com
×
Most recent Utah stories