Estimated read time: 5-6 minutes
This archived news story is available only for your personal, non-commercial use. Information in the story may be outdated or superseded by additional information. Reading or replaying the story in its archived form does not constitute a republication of the story.
WEST VALLEY CITY -- Susan Cox Powell was last seen one year ago today. Family and friends are trying to remain hopeful she will someday be found as they reflect on a tragically trying 12 months.
"At this point we want to move on with positive thoughts about her because there's been no body found -- she could still be alive," Susan's father, Charles Cox, told KSL Newsradio.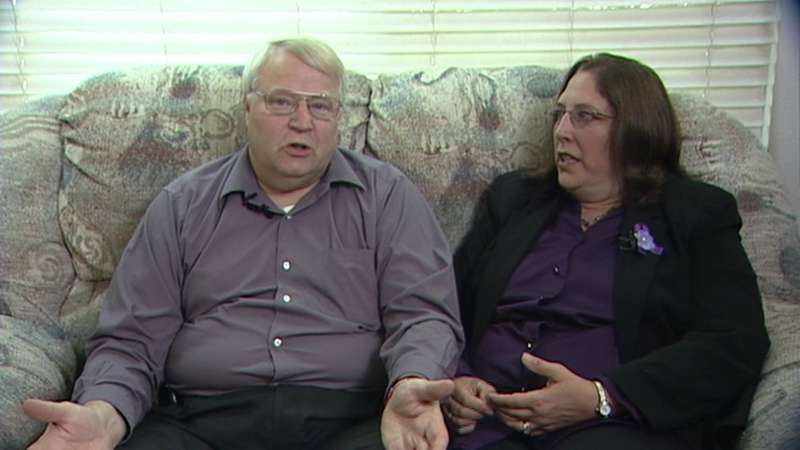 Cox still meets people who have not heard of Susan's case, and that is lending hope to the possibility that somebody who saw something critical may not be aware of the case. The Cox family is updated weekly by West Valley City police.
"We're always hopeful of finding her alive," Susan's mother, Judy, said by phone from Puyallup, Wash. "We are also realizing it could be the other way, but we're more hopeful she will be alive."
Susan's disappearance remembered
A bitter cold Dec. 6 and 7, 2009 marked Susan's disappearance. Snow blanketed the ground outside the Powell home in West Valley City.
---
Every once in a while, I still think she should be walking through that door.
–Jennifer Graves
---
"It hasn't ever left for us at all. I can still recall what I was doing, what the first calls were," Charles Cox said. "I found out the family was missing."
Monday, Dec. 7, Josh Powell returned home with the kids from what he said was a camping trip overnight. Susan was nowhere to be found and has not been seen since.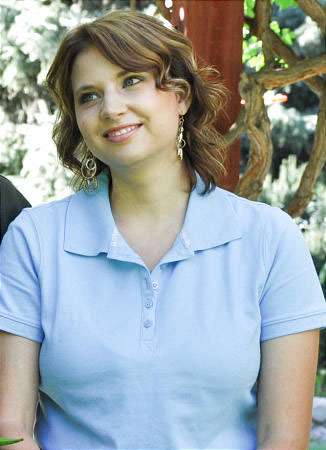 "Every once in a while, I still think she should be walking through that door," said Jennifer Graves, Josh Powell's sister and Susan's friend. "She was such a bright person - such a bright spirit. She just was happy and positive. She was just a positive spot in my life."
A year later, Graves believes Josh is directly responsible for Susan's disappearance.
"The fact that he left two weeks after she disappeared to go on vacation - that's just offensive to me," Graves said. "Then he moved a month after she disappeared. That doesn't show actions of a spouse who loves and cares about their spouse."
Graves told KSL she was essentially disowned by her family because of her belief. She last spoke to her brother Jan. 22.
---
We believe he's the key to telling us what happened to her or at least moving the investigation beyond where it is.
–Charles Cox
---
"I confronted (Josh) and he wouldn't say anything to me, and then they told me never to come back," Graves said. "They just wouldn't say anything -- which I think is a strange response -- and then they said, 'Stay out, don't ever come back.' It is rather hurtful."
For Graves, her brother's change after Susan's disappearance was definite.
"He came over regularly and he was very talkative. He would run the show when you'd talk to him and we'd barely get a word in edgewise," Graves said. "It was really strange when he came back not talking. That was weird."
Graves' husband, Kirk, stood next to Josh during an awkward family news availability in the days following Susan's disappearance. Kirk answered reporters' questions as Josh largely remained mum.
"From the moment he came home he was a different Josh than who I was familiar with," Graves said. "He was quiet, he was reticent, and he always wanted to be back in a corner and away from somebody."
For the Cox family, Susan's disappearance and Josh Powell's silence have meant a separation from Susan's children. Charles and Judy last saw their grandchildren on April 10 at a park in Puyallup.
"We didn't get to really talk with them or interact with them other than watch them run around," the Coxes said. "Last year we got to see them on Christmas and we were hoping that's a possibility this year, but we don't really communicate. We've gone over to the house; we've called them on the phone." They said their calls are not accepted.
The Coxes have been asked by the Powells to communicate with Josh via e-mail, but they maintain he does not answer those messages. While they are hopeful Susan will be found, Judy said Josh hasn't been looking for Susan from the beginning and she doesn't believe he will now.
"He knows something. We're not believing the first story," Charles Cox said. "We believe he's the key to telling us what happened to her or at least moving the investigation beyond where it is."
Susan's friend, Kiirsi Hellewell, can't believe it's been an entire year with no resolution.
"It's horrible," Hellewell said. "It's like walking around all the time with this just overwhelming load of bricks on you and as the day gets closer and closer to a year that Susan's been gone, it just gets even heavier every day."
Events planned to raise awareness
Both Susan's family and friends are hosting events to raise the public's awareness of the case.
Monday night in West Valley City, Hellewell and the Graves have organized an event at Whittier Elementary, 3585 S. 6000 West, from 6:30 p.m. to 8:00 p.m. for a kids' story time. Parents can read aloud with children in groups and bring new and gently-used books to donate to the Granite Education Fund in Susan's honor.
"We decided that we really wanted to focus on Susan as a mother," Hellewell said. "Her boys were the center of her universe and she would do anything for them and so we wanted to focus on having that same kind of bond with parents and families."
Tuesday, from 11 a.m. to 3 p.m., organizers will gather at Hunter Library, 4740 W. 4100 South. The public is invited to join in and help distribute fliers from West Valley City police around the city.
Also in Puyallup on Tuesday, the Cox family will participate in a special event helping local police to launch this year's "Santa Cops" efforts. It is a program designed to distribute food and gifts to people in need.
E-mail: aadams@ksl.com
×
Related stories
Most recent Utah stories