Estimated read time: 2-3 minutes
This archived news story is available only for your personal, non-commercial use. Information in the story may be outdated or superseded by additional information. Reading or replaying the story in its archived form does not constitute a republication of the story.
Sandra Yi Reporting An addiction to prescription painkillers landed a Layton man behind bars. Police say the man was "doctor shopping" and got as many as 700 pills in the past seven months.
Police say the man went to many different doctors to fill prescriptions for painkillers. He was able to get thousands of pills, but he didn't keep them all for himself.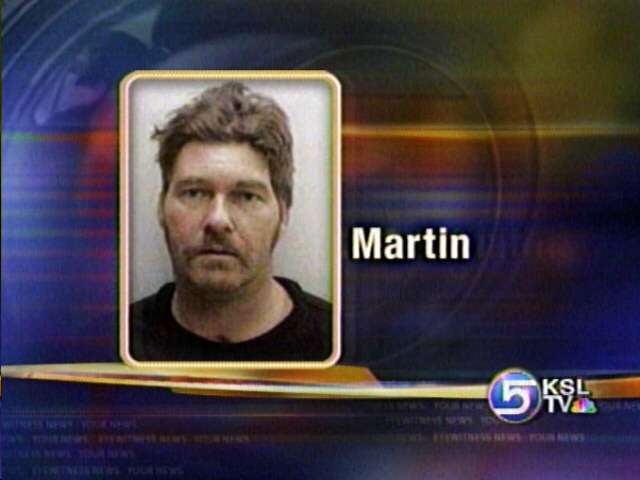 It's an addiction that can drive some people to violence.
Pharmacist, October: "And he hold up one of those spray plastic bottles and he was showing us he had sulfuric acid."
In October a man sprayed two women at Pioneer Valley Pharmacy with gasoline.
Asst. Chief Craig Gibson, Layton Police Dept.: "We've certainly seen the results an addiction to Oxycontin, and that's resorting to pharmacy robberies and pretty violent pharmacy robberies."
But police say this man resorted to fraud to feed his addiction.
Craig Gibson: "He'd get pills that last him, that should have lasted him 200 days, and he was going back in 25 days to get a prescription. We're talking about hydrocodone, which is lortab, oxycodone, which is in the percoset, percoden, and he did get some oxycontin."
Police say Jack Martin went to at least 10 different doctors to fill 20 different prescriptions. In the past three years he got his hands on nearly four-thousand pills.
Craig Gibson: "I think that's just a lot."
Martin told police he took half for himself and sold the rest on the street and in bars.
Craig Gibson: "The lortab, he's getting about five dollars, and the oxycontin, obviously because it's very desirable as a street drug, probably between 20 and 40 dollars a pill."
Martin's scheme unraveled after staff at Davis Hospital noticed Martin came to the emergency room three times in one day, even hurting himself to fake an injury.
Police say Martin, who is homeless, suffers from a bad back. He began taking pain pills after a car crash.
Craig Gibson: "Obviously, just indicates how strong the addiction can be and how desperate a person can be."
Martin is in jail, charged with 20 counts obtaining a prescription under false pretenses. Police plan to send their case report to the 'Division of Professional Licensing' in hopes it can help improve the network between doctors and pharmacies, and prevent incidents like this.
×
Most recent Utah stories