Estimated read time: 2-3 minutes
This archived news story is available only for your personal, non-commercial use. Information in the story may be outdated or superseded by additional information. Reading or replaying the story in its archived form does not constitute a republication of the story.
SALT LAKE CITY -- If you are looking to make some extra money this holiday season and just happen to get a cashier's check in the mail do not cash it. A check scam that hit Utah in October is still luring in Utahns.
Disabled and a single mother, when Jennifer Ashton received an opportunity to become a secret shopper and make some extra money, she was interested.
"It looked pretty legit," she said. "It was a cashier's check."
Jennifer and her father Melvin believed there was money in the account the check came from, so they decided to give it a try.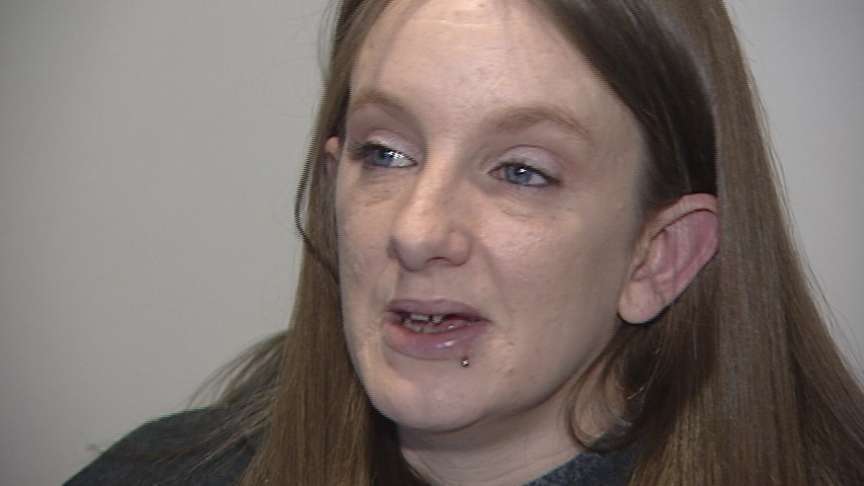 The check arrived in the mail with instructions to call "Dave." Jennifer did, and "Dave" told her to cash the check, instructed her to send money to a specific address and promised her some cash if she posed as a secret shopper.
Jennifer says she needed the money.
"Around the holiday times it's hard because I have three kids and my dad has a ton of kids, great-grandkids," she said.
Melvin says he was excited at the prospect of a job for Jennifer.
"I guess I was looking for her to get a job," he said. "That would take the financial pressure off me."
After following all the instructions, the cashier's check bounced, and the Ashtons were out over $1,000.
"I've never heard of anything like that before," Jennifer said. "I had no idea."
The scam was first reported to the Utah Department of Commerce in October by Sen. Gene Davis. KSL aired a story about the scam, warning Utahns not to cash the realistic-looking check.
But the Ashtons never saw it. While our cameras were rolling, Jennifer's father called "Dave" from the scam letter. He was told to "call the Better Business Bureau" and asked "what is the problem?"
After arguing back and forth, the Ashtons realized they would never get their money back. Now instead of earning extra money for Christmas, they are cutting back.
"Just an expensive lesson," said Melvin.
The Utah Department of Commerce traced the scam to Canada and says the crooks will likely never be caught.
E-mail: abutterfield@ksl.com
×
Photos
Related stories
Most recent Utah stories