Estimated read time: 6-7 minutes
This archived news story is available only for your personal, non-commercial use. Information in the story may be outdated or superseded by additional information. Reading or replaying the story in its archived form does not constitute a republication of the story.
SOUTH SALT LAKE -- South Salt Lake police are following a couple of leads in Tuesday's fatal stabbing of Sherry Black, a used book dealer and mother-in-law of Utah Jazz owner Greg Miller. They have not disclosed whether they were narrowing in on a suspect or a motive.
The latest on the investigation
Police have released few details about the slaying. Authorities are carefully reviewing the crime scene, and the investigation is in the beginning stages, said South Salt Lake Sgt. Gary Keller. As of Tuesday night, police hadn't determined a motive for the slaying.
"At this time, we don't have a suspect," Keller said.
It was not immediately known whether the business was open or if anyone else was present. Keller said Wednesday morning that police would continue to restrict traffic along 700 East as the crime scene investigation continued. He said earlier that forensic evidence is going to be crucial and authorities are going to pore over all evidence.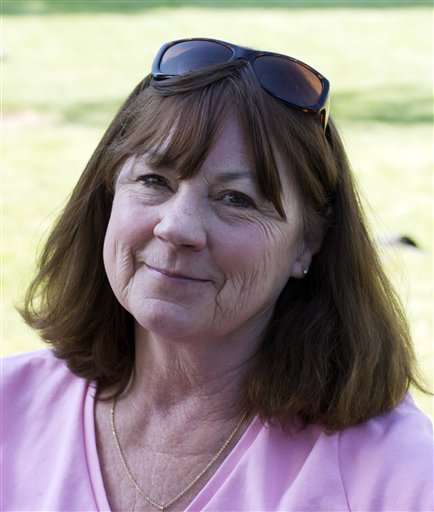 "They're going to move cautiously through that and collect all the forensic evidence that they can," he said. "Right now time is on our side with the investigation. So we want to proceed cautiously and make sure we cover everything."
Police are also asking for the public's help. "If they may have seen a car speeding away, somebody running from this location, anything that may have been or seemed suspicious or minute, please give us a call," Keller said. You can reach the South Salt Lake Police Department at 801-840-4000.
Specifically, they are looking for anything that happened between 8 a.m. Tuesday, when the store opened, and 1:45 p.m., when Black's body was discovered.
Sherry Black remembered as likable, quiet, and involved with family
Black's brother, Jim Waycasy, said he is unaware of anyone who would want to kill his sister. He described her as likable and a grandmother who was very involved with her family. He said her business mostly involved book sales online. He said he never heard her talk about troublesome business or personal relationships.
"She's been selling books for 10 years. She would visit every (Deseret Industries) every morning, buy books for a quarter and sell them on Amazon.com." He said Black and her husband, Earl, had to add on to their house when her collection of books outgrew the space they had.
Black's sister, Debbie Waycasy, spoke to KSL on the phone from Arizona Tuesday night. She says she is devastated by her sister's senseless murder.
"I have been thinking about the horrors she went through being stabbed to death and how horrible it had to be," she said.
Waycasy says Black was a smart, kind woman who became interested in rare book collection after her son passed away. Waycasy fears it was her sister's valuable, rare books that may have motivated someone to kill her.
"The only motive that I can even imagine, unless it was just totally random, would be somebody who got online and read her listings of her books and the value, and was interested in the same and knew what to look for," she said. "If it was a robbery, if it was random, I have no idea."
Neighbor Mary Wade described Sherry Black as quiet and a book lover, and she wonders why anyone would want to harm her.
"Their house is always quiet," she said. "They seemed to be liked by everybody."
Wade says she recently told Earl Black he was the best neighbor a person could ask for.
Black belonged to the Riviera Ward of The Church of Jesus Christ of Latter-day Saints. Bishop Joshua Smith described Sherry Black as a great individual.
"She was a wonderful person," Smith said. "I can't think of a single person who walked into their store and didn't walk away a better person."
Black's death has rattled the rare book world, which includes only a handful of dealers with stores in the Salt Lake valley.
Ken Sanders, owner of Ken Sanders Rare Books, says, "This sort of thing doesn't happen in the usually genteel world of books."
He says book sellers do have to deal with problem customers and on occasion might come into possession of very valuable books, which would be kept in safes or safe deposit boxes.
"Shoplifting and thievery is an ongoing problem in the book world," he said. "Ne'er-do-wells do come into our stores and attempt to steal from us, but 15 years downtown, I've never had anyone pull a weapon."
Smith said the Blacks' shop carried rare books, LDS-themed books as well as pool tables, custom knives and other items.
Earl Black reported finding his wife dead Tuesday at 1:43 p.m. in their home at 3466 S. 700 East. "The husband discovered her. It's a residence with a business next door, and he walked into the business and discovered her body," said Keller.
Black was 64. She and Earl ran the business, B and W Billiards and Books, next to their home at 3466 S. 700 East.
Moment of silence to be held at Jazz game
Linda Luchetti, senior vice president for communications with the Larry H. Miller Group, said Greg Miller hopes to meet with South Salt Lake police Wednesday and may be issuing a statement later.
The team will hold a moment of silence before the 7 p.m. tipoff at EnergySolutions Arena to show respect to Sherry Black.
"(Our) thoughts and prayers go out to the Miller family," Jazz captain Deron Williams said. "The world we live in is messed up, and things like this shouldn't happen but they do. Everybody should be with their family."
"It's a terrible thing to have to deal with, I'm sure," head coach Jerry Sloan said. "Our hearts go out to the Miller family and Heidi and her family.
"You never know," he added. "That's why you've got to put everything you've got into today and worry about tomorrow later."
Whether a reward will be offered for information to help police is a question that's on the table. "I'm guessing that there will be, but the exact details will come out of a meeting with the Miller/Black family" and police, Luchetti said.
Utah Jazz media director Jonathan Rinehart may also be helping the Miller and Black families with media updates, Luchetti said. The Jazz organization also has retired Salt Lake City police homicide detective Jim Bell as its security chief. Bell said Wednesday morning the stabbing has actively been on his mind but that he has not been asked to weigh in on the investigation in any way.
Miller, who is also CEO of the Larry H. Miller Group of Companies, said detectives are "diligently working to determine what took place."
No funeral plans had been announced as of Wednesday morning, Smith said.
------
Story compiled with contributions from [Steve Fidel](<<a href=>) , Molly Farmer , Marc Giauque , Jody Genessy, Pat Reavy , [Jennifer Stagg](<<a href=>) and Paul Nelson.
×
Photos
Related stories
Most recent Utah stories