Estimated read time: 1-2 minutes
This archived news story is available only for your personal, non-commercial use. Information in the story may be outdated or superseded by additional information. Reading or replaying the story in its archived form does not constitute a republication of the story.
Alex Cabrero ReportingAn elderly man getting off a bus and crossing the street was hit and killed by a car tonight. Police are now looking for the driver of that car. He took off following the accident.
It happened at Highland Drive and 35th South. It happened at about 6:30 this evening.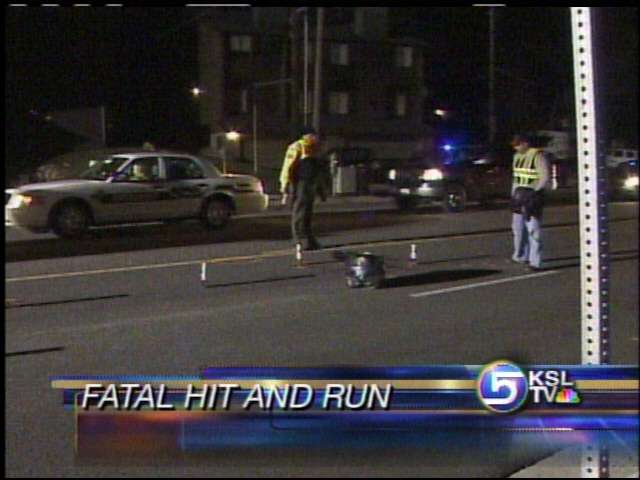 Jody Watanabe, Witness: "It's terrible, it's for someone, you know to hit and run, it's just terrible."
Jody Watanabe was just coming home from a long day when she came upon the end of an elderly man's life.
Jody Watanabe: "He flew in the air a little bit so there's no doubt that they knew they hit him."
She was right behind the car that slammed into an 80-year old man after he got off the bus across the street, to go home.
Jody Watanabe: "I came right up to him. I'm just lucky I didn't run over him as well."
Instead she called 9-1-1.
Capt. Steve DeBry: "We do have three witnesses that observed the accident occur.
Police collected as much evidence as they could, and marked crucial points to try and explain what happened, but there's no explaining why someone would hit someone else and just drive and not stop and call for help.
Capt. Steve DeBry: "After the impact, the car apparently stopped, looked at the person laying in the road, then fled the scene."
The man died before paramedics could get him to the hospital.
Police are now looking for what might be a red and white Ford Mustang. It would definitely have damage on the front end and possibly the hood.
×
Most recent Utah stories