Estimated read time: 2-3 minutes
This archived news story is available only for your personal, non-commercial use. Information in the story may be outdated or superseded by additional information. Reading or replaying the story in its archived form does not constitute a republication of the story.
Sandra Yi ReportingLeoncis Rodriguez: "Emilio saw her and said 'there she was', but I said, 'Don't worry, she's tied up. She's tied up like a dog.'"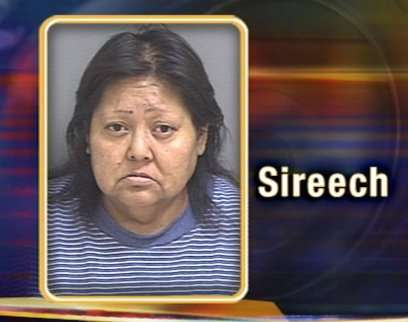 Two young boys face their abuser in federal court. The woman is the boys' maternal grandmother. She will spend nearly 20 years in a federal prison. Charlissa Sireech got a harsher sentence than expected. Still, it wasn't good enough for the family of the two young victims.
Jose Rodriguez: "Hi, good morning."
Five-year old Jose Rodriguez walked into the federal courthouse this morning in good spirits. That changed, when he and his younger brother Emilio saw their maternal grandmother inside.
Leoncis Rodriguez, Boys' Paternal Grandmother: "No, they weren't afraid of her. In fact, Emilio wanted to look at her because he wanted to kill her."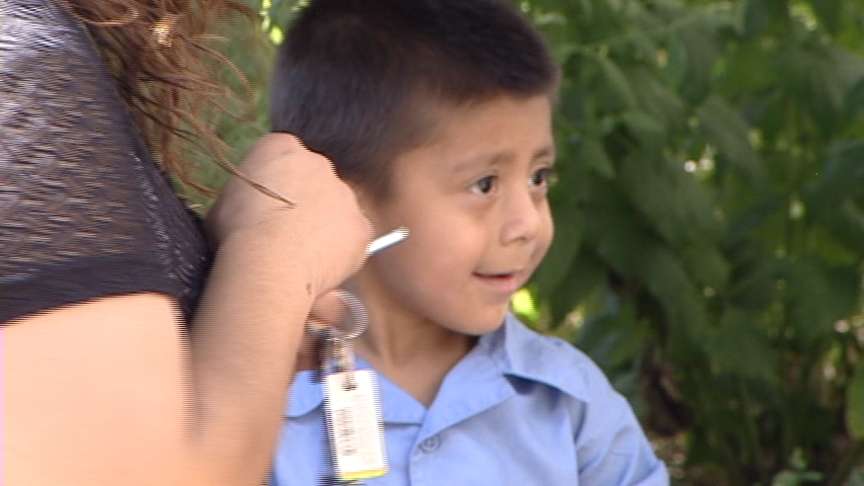 The brothers suffered horrible abuse at the hands of Charlissa Sireech. It happened at the woman's home on the Uintah-Ouray Indian Reservation. In March she pleaded guilty to seven counts of assault. She admitted she beat both boys with a cane, slammed their heads against a bare floor, even burned Emilio with a curling iron. He lifted his shirt and showed us the scars.
In court Sireech made a tearful apology to her grandsons, but her words fell on deaf ears.
Leoncis Rodriguez: "Was she sad that she couldn't kill them? Or why was she crying?"
The boys' lives are forever changed. Jose is partially paralyzed and blind in one eye. He has to wear a helmet and a leg brace. Family members have to watch him day and night.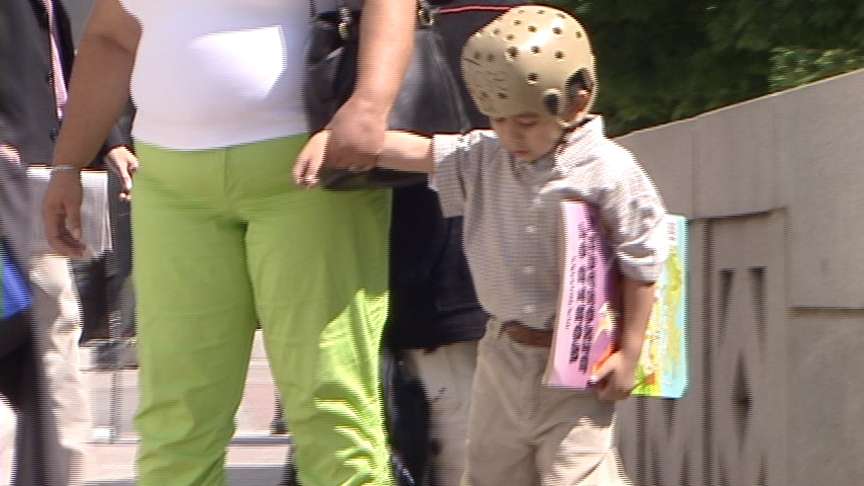 Leoncis Rodriguez: "He never sleeps; he's basically up all the time."
Both boys have a lifetime of healing ahead.
Leoncis Rodriguez: "They have to go to psychologists, psychiatrists and therapists all the time. She's always going to doctors with them."
Leoncis Rodriguez hoped for a harsher sentence, but she knows there will be justice.
Leoncis Rodriguez: "May God forgive her because God will judge her."
Sireech's boyfriend, Michael DeHerrera, witnessed the abuse and didn't report it. He was convicted in state court and sentenced up to 15 years in prison.
×
Most recent Utah stories