Estimated read time: 2-3 minutes
This archived news story is available only for your personal, non-commercial use. Information in the story may be outdated or superseded by additional information. Reading or replaying the story in its archived form does not constitute a republication of the story.
Tonya Papanikolas ReportingThe do-it-yourself craze is sweeping homeowners across the state and the country. But as more people try to save a little money by fixing home problems themselves, more of these people are also injuring themselves with their power tools.
In 2005, more than 1,000 people in Utah went to the emergency room because of a power tool injury. Nationwide, these injuries are on the rise. The increase in injuries could be party because power tools are cheaper these days. It could also be because of the do-it-yourself TV shows make viewers think they can do it, too.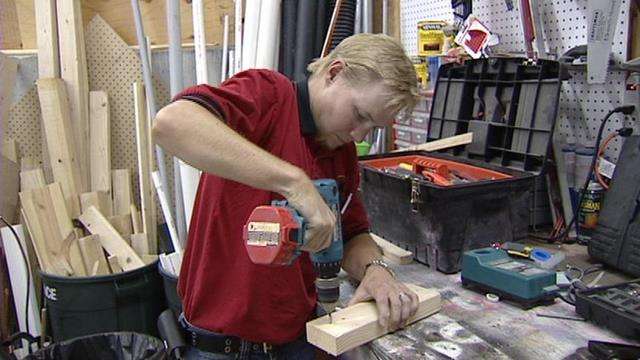 Those who have been injured using power tools say it happens easier than you think. Bobbie Jarman says, "I was drilling a hole in a piece of wood, and it slipped off the wood and drilled a hole in my finger." He says the accident happened because he wasn't paying close enough attention.
Jarman is one of many people who are sent to the hospital after using power tools. Dr. Eric Wood, an occupational physician at the Rocky Mountain Center for Occupational and Environmental Health, says, "It's a really common injury that we see on a daily basis, actually."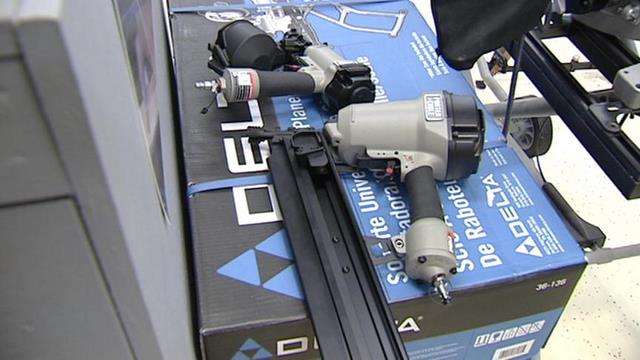 Dr. Wood says the most common power tool injuries he sees are eye injuries because people aren't wearing their safety glasses. Wood also says, "A lot of the instruments and tools have safety switches that allow you to prevent injuries from occurring." But people often try to speed up the process by removing the safety switches, like removing the plastic over saw blades. That's often when people are sent to the hospital. And it seems to be happening more and more.
The Consumer Product Safety Commission says table saws caused 38,000 injuries last year, that's up 19 percent from 2001. Portable circular saws caused 15,000 injuries, that's an increase of 47 percent from five years ago. And power drills don't injure as many people, but injuries are still up 36 percent.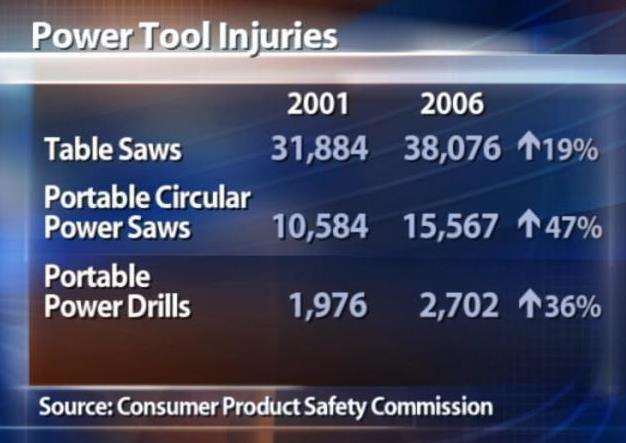 Nail guns are also a problem. The Centers for Disease Control reports nail gun injuries among consumers rose more than 200 percent since 1991. Wood says, "They're much easier to get now. You can rent them, you can buy them."
Bobbie Jarman was lucky. His finger injury has healed. But he has some advice for power tool users. He says, "Just try and pay attention. Don't get too comfortable with the equipment."
Dr. Wood says this is the time of year when these kind of ER visits increase because the weather is nicer, and people want to start their home improvement projects.
×
Most recent Utah stories