Estimated read time: 2-3 minutes
This archived news story is available only for your personal, non-commercial use. Information in the story may be outdated or superseded by additional information. Reading or replaying the story in its archived form does not constitute a republication of the story.
Paul Nelson, KSL NewsradioMany people would say they would love to take a long vacation. But, fewer people are actually doing this.
Recently at The Gateway I met a couple from Tucson named Richard and Lorna. They were only in town for one day. Richard said, "We made it in here especially so we could ride the Trax here." They're starting their six-week road trip, which is a drastic departure from the kind of vacation they used to take. They say they didn't use to use all their vacation time at once. "A little bit at a time, actually. Now that we're retired, we can take as much as we want," Richard said.
But, how about people who aren't retired? How do they spend their vacation time? If you take time off, do you take a big chunk of time off, or do you do the long weekend kind of thing? The vast majority of people across the country say they take long weekends.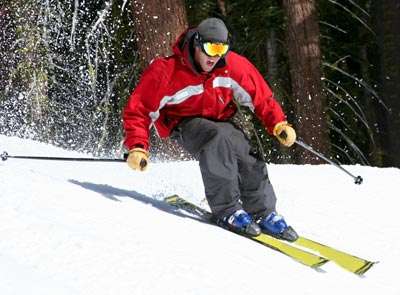 A new study by Harris Interactive says only 14 percent of all Americans plan to take a two-week vacation in 2007, down two percent from last year. And it's not like businesses are making it harder to take vacation, at least not in Utah. Employers Council President Monica Whalen says, "Nearly half of all Utah companies allow employees to use their accrued vacation before their one-year anniversary date." Whalen says Utah companies are trying new ways to give employees more time off than before. She says fewer companies have been using their "use it or lose it" policies concerning time off since 1999. She says, "More than one-third of companies had such policy, whereas today, only about 25 percent."
She says a growing number of employers are going to a PTO plan versus a traditional vacation plan. Whalen says PTO stands for "paid time off," where companies pool together every potential day off into one big pot, including vacation, sick time and personal days. Whalen says 34 percent of Utah companies do this now, compared to 17 percent in 1999.
So why do people only chip away at their vacation time, instead of taking one long vacation? Whalen says, "Employees' greatest desire today is flexibility." Whalen says employees can better balance their time when they take smaller vacations. The Harris Interactive study says it's hard for two income families to plan a long vacation, and people don't want to be swamped with work when they come back.
×
Most recent Utah stories