Estimated read time: 6-7 minutes
This archived news story is available only for your personal, non-commercial use. Information in the story may be outdated or superseded by additional information. Reading or replaying the story in its archived form does not constitute a republication of the story.
LEHI — The victims of Wednesday's plane crash in Payson shared a passion for flight and family, their loved ones say.
Jamie Bennee, a 34-year-old certified flight instructor at Utah Valley University, and David Whitney, a 25-year-old aviation student, were only 21 minutes into a training flight intended to test numerous maneuvers when the plane crashed into the ground in the front yard of a house next to Wilson Elementary School in Payson. Investigators have begun the task of determining what went wrong.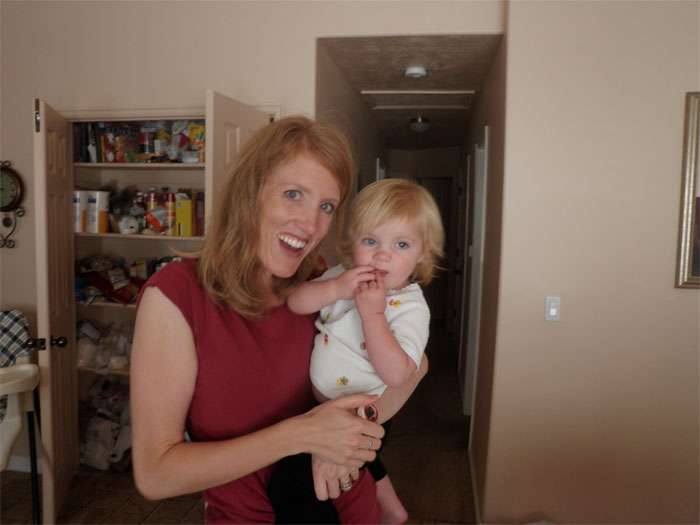 Whitney was always fascinated by airplanes and wings, his younger sister Camilla Boles said from her brother and sister-in-law's Provo apartment.
"I think that it was just a lifelong dream of his to become a pilot," she said. "He had little aircraft models and books and everything from the time he was like a toddler," she said. "Always making paper airplanes."
Bennee's husband, Joshua, said his wife brimmed with motivation and drive. When he decided to get his real estate license, she opted to get one as well. When he signed up to become SCUBA certified, she did too even though she barely knew how to swim.
"She just kept going. She had all of these goals in mind. We had all of these long-term and short-term goals. And when she set goals, we made them. We didn't deviate at all," Joshua Bennee said. "Our relationship was wonderful. ... She's a fantastic woman."
Bennee was the accountant for Lindon City and was working on a master's degree in accounting. The couple has two young children -- a 3-year-old and a 19-month-old.
"It's been really hard," Joshua Bennee said. "I've got these two children that (won't) know mother. ... You could not have asked for a more wonderful mother and spouse."
Boles said her brother met his wife in Mexico after he went back to visit the communities where he served his LDS mission.
"They were so in love — they are so in love," Boles said. "He is one of those really just tender, loving, amazing, sensitive guys that every girl looks for."
Boles said she and her brother have always been close. He was the oldest of seven and was followed by five sisters and a brother who died in infancy.
"We're doing OK," Boles said. "We miss him."
At the UVU flight school, the mood was somber as faculty remembered their colleagues.
"He was very convinced this is what he wanted to do, he was going at it 100 percent," aviation professor James Green said of Whitney. "He loved aviation. He loved flying and was very enthusiastic about trying to be the best he could and went out of his way to learn and go the extra mile to learn every aspect of aviation."
Bennee, a part-time flight instructor, began at UVU as a student in 1996 and worked her way up to be a flight instructor.
"She went the extra mile more than any certified flight instructor I know. She was a very bright person and she wanted to do it exactly how it was suppose to be," said aviation professor Rich Crandall. "Every time she came in, she was a smiling person, a huggable person and just an all around great flight instructor."
Whitney grew up in Oregon, but family and friends locally are planning a memorial service for him Sunday evening in Provo and a funeral service Wednesday in Medford, Ore. Funeral services for Jamie Bennee have not yet been announced.
Eyewitnesses said they saw the single-engine Diamond DA-20 spin into the ground and one witness suspected the instructor and student were practicing stalls based on hearing the plane's engine cut out. Practicing stalls is routine training for UVU aviation students, but any spinning as the plane came down would likely have been an indicator the duo was in peril.
A spin stall is a common maneuver but not part of UVU's training.
"We don't do spin stalls at all," said Mario Markides, UVU's director of operations for the aviation program. "We teach spin recovery," he said, "If you get slow enough, you could fall into a stall or a spin. If you do that, we teach the spin recovery technique, but we don't actually go into a spin with the private pilot students."
University spokesman Chris Taylor said UVU students don't actually practice spin recovery until they are training to be instructors.
Wednesday's flight was lesson 27 in UVU's flying curriculum and was intended to test the student to see if they are ready for a "Stage Three" final check flight that is done with an independent examiner.
"The lesson curriculum includes a whole gamut of maneuvers that would be required of standard private pilot course curriculum," Taylor said, "Everything required to become a private pilot."
"The FAA governs how we train and how we test these pilots," Markides said. "In that process, the Stage Three check is a culmination of all of the maneuvers and proficiency level."
UVU's aviation program is examining Wednesday's crash.
"With compassion for David and Jamie in mind," Markides said. "We're in the business to train safe pilots. We're going to make the most of it and make sure we can project the information we might learn from it."
Gerry Fairbairn, chairman of the aviation program at Westminster College, said students in his program may practice spin stalls as early as several hours into their flying training, but he emphasized the practice varies widely among programs and instructors. He said the FAA does not prohibit training maneuvers from taking place over populated areas. With the number of aircraft in the air at any given time, Fairbairn said priority is placed on keeping the aircraft "as separated as possible" to avoid mid-air collisions.
Investigators with the NTSB and FAA arrived at the scene of the crash Thursday morning, looking for clues as to why the plane went down.
"We will examine the airplane for any indications of possible failures, before impact. We also look at the people involved, look at their qualifications, look at their flight time, and any medical history" said NTSB investigator Van McKenny.
Accounts have been set up in honor of both Whitney and Bennee.
Boles said her sister-in-law's family lives in Mexico, and they're hoping to make it up to the U.S. to be with their daughter.
"His sweet wife is just devastated. She's really having a rough time and we're trying hard to get her family up from Mexico for the funeral."
Contributions* to that end can be made in David Whitney's name at Wells Fargo bank. There is also a fund set up for the Bennee family at Wells Fargo in Jamie Bennee's name.
------
Story compiled with contributions from Molly Farmer , Jennifer Stagg and Sam Penrod.
ksl.com has not verified the accuracy of the information provided with respect to the account nor does ksl.com assure that the monies deposited to the account will be applied for the benefit of the persons named as beneficiaries. If you are considering a deposit to the account you should consult your own advisers and otherwise proceed at your own risk.
×
Photos
Related stories