Estimated read time: 1-2 minutes
This archived news story is available only for your personal, non-commercial use. Information in the story may be outdated or superseded by additional information. Reading or replaying the story in its archived form does not constitute a republication of the story.
Jed Boal ReportingWith all of the growth in the southwest communities of the Salt Lake Valley, more transportation options are a constant concern. A new road in South Jordan should help.
If you live or travel in this part of the valley, you probably get frustrated with the traffic when you travel East-West. This new stretch of 9800 South should ease traffic in South Jordan.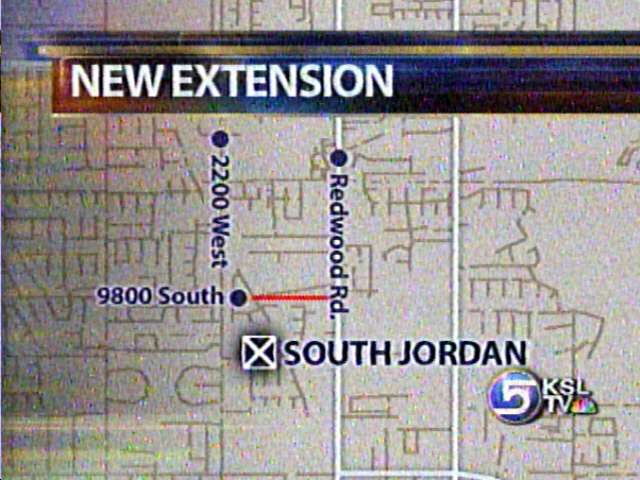 For years South Jordan planned this key segment of road. With the breaking of a banner the city's third major east-west arterial route became a reality. Motorists now have one more option to get around their growing community.
Kent Money, South Jordan Mayor: "It's not a main thoroughfare through South Jordan and was never meant to be. It will carry additional traffic east and west, which is important to our overall transportation plan in South Jordan."
The extension of 9800 South between 2200 West and Redwood Road supplements South Jordan's two other major east-west roads, 10400 South and 11400 South, although it's not intended as a through route.
Kent Money: "This road will best serve the residents of South Jordan."
The road connects South Jordan to State Street as 9800 South becomes Shields Lane and 10000 South.
South Jordan is growing at a rate of 9.4 percent, the state's second-fastest growth rate in the 90's. New residential and commercial developments are booming with new homes, new businesses and more traffic all the time.
Kent Money: "We've needed this road for some time."
The city will pay the 1.2 million dollar price tag with a bond issue and money from the sale of city property.
×
Most recent Utah stories