Estimated read time: 4-5 minutes
This archived news story is available only for your personal, non-commercial use. Information in the story may be outdated or superseded by additional information. Reading or replaying the story in its archived form does not constitute a republication of the story.
SALT LAKE CITY -- Often all it takes is one hit, one drag, one taste, and they're hooked. Drug addicts are so driven by their need to get high, they can't get help for themselves.
That's where drug court comes in.
Late at night in Salt Lake City, shadows move through Pioneer Park. It's a place known for attracting the drug dealers and addicts of Salt Lake City. But you don't have to go to Pioneer Park. You can find drugs in your own neighborhood, your school, your grocery store parking lot.
These are the faces of addiction.
Jennifer Richens
Jennifer Richens, a mother of three, lived the average suburban life, until it all fell apart. Her husband admitted to an affair and asked for a divorce. She turned to the Lortab she had left over from a recent surgery to numb the emotional pain.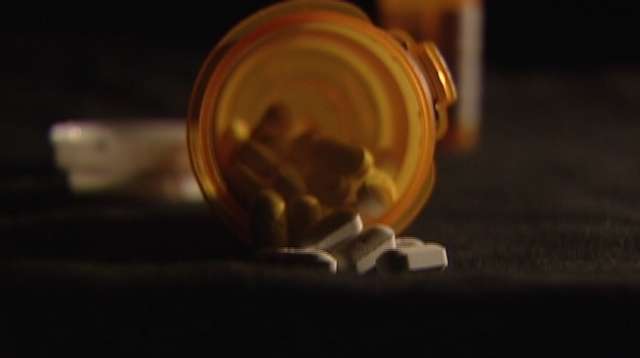 "I would just pop another pill right before (my children) came home from school so that Mom hadn't been crying all day, or mom hadn't been in bed all day," she explained.
She hopped from emergency rooms to clinics until a nurse recognized her and called police. That's when she says she had a breakdown. She bought three bottles of liquor, took 20 pills, and drove up Parley's Canyon. She woke up in an ambulance.
"I remember asking the e.m.t. as she was pounding on my chest, 'Just let me go. I'm tired,'" she said.
Jennifer landed in drug court -- an intensive treatment program that serves as an alternative to jail or prison time. The defendants must hand over their lives by consenting to random drug tests and home searches.
Jennifer resisted help until the judge ordered her to go through an in-patient program while in jail. She says it saved her life.
"It's made me realize that I'm OK and I'm worth it. I deserve to be happy," she said.
Drug court has saved more than one life.
Tony Davidson
Tony Davidson represents the fastest-growing demographic in drug court -- a young, 20-something, heroin addict. He started with his parents' prescription drugs then made the jump to heroin.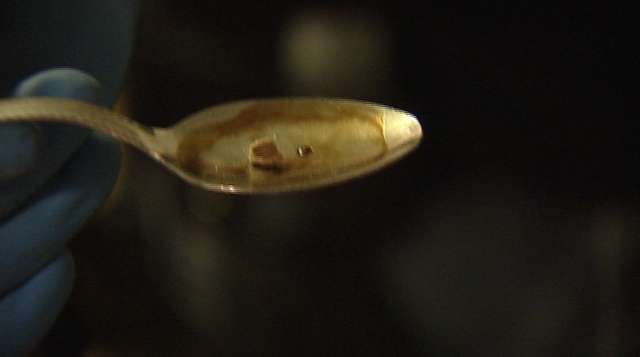 "It consumed me. Nothing else mattered. If I had money for food or heroin, it went to heroin. It became a survival instinct basically," he said.
Recovery didn't come easy. After failing several drug tests, he spent nearly a year in jail. Now this sharply dressed, quiet kid is a far cry from the addict he used to be.
"I believe there was a demon inside of me and I realize that I am not the same person at all," he said.
Jazmine Holladay
One of Tony's former school classmates isn't as far into her recovery. Jazmine Holladay says heroin is everywhere in South Jordan where she grew up. By age 18, she was hooked and was using every day.
"It's something that just like takes over your body and your mind. That feeling that I get from it, you can't get anywhere else," she said.
---
I was 20 and I was doing drugs and getting high. Now all of a sudden I'm 40. I'm like, where did that time go? I can't make it up.
–Bettina Zaharias
---
She's been in drug court for more than two years, and after failing a drug test, the judge sent her to jail. She hopes to complete a residential treatment program in time for her new arrival, in May.
"I'm engaged right now, and I'm pregnant with my first kid," she explained. "I'm just going to do it for my baby and for my family."
Bettina Zaharias
There's someone who knows the trials awaiting Jazmine. Bettina Zaharias has spent nearly half her life fighting her addiction.
"I was 20 and I was doing drugs and getting high. Now all of a sudden I'm 40. I'm like, where did that time go? I can't make it up. I can't go back and do it over. It's either now or never. I need to do things different," she said.
She too was pregnant while in jail. She got into so much legal trouble, it was either drug court or prison. But she says thanks to the treatment she received in drug court, she has a lot to look forward to.
"Drug court is amazing," she said. "It has changed my life completely. They believed in me when I didn't believe in myself."
They're all from different backgrounds. But one thing has brought them all to drug court - addiction.
"Heroin doesn't pick or choose anybody. It will take anybody," Tony Davidson pointed out.
Tony's year of sobriety date was this past Sunday.
Our series continues Wednesday night on KSL 5 News at 6. We'll take you along for a night of random home searches with the police. And we'll take a heartbreaking look at some of drugs' most innocent victims-- the addicts' children.
E-mail: jstagg@ksl.com
×
Related links
Related stories
Most recent Utah stories