Estimated read time: 2-3 minutes
This archived news story is available only for your personal, non-commercial use. Information in the story may be outdated or superseded by additional information. Reading or replaying the story in its archived form does not constitute a republication of the story.
WEST VALLEY CITY -- With cotton prices reaching historically high levels in the last few days, West Valley City resident Leslie Hood decided to do something about it.
"I've gone out and stocked up on socks and underwear---and I promise not to give them to my husband for Christmas-- just so that we've got them," she said.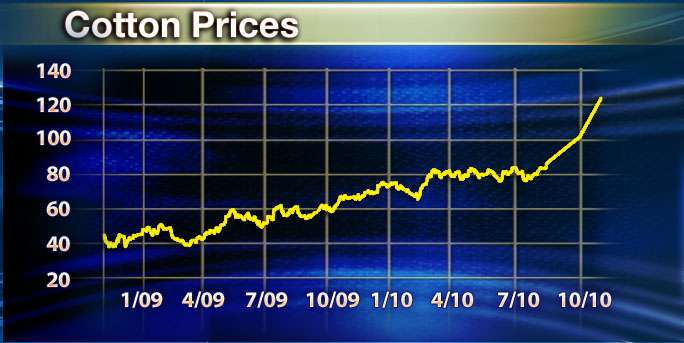 Hood pays much more attention to commodities markets than most consumers do. But her concern about cotton prices is shared by many in the clothing industry. They're beginning to feel the consequences of sharply rising prices, and it appears to be only a matter of time before consumers feel it as well. With cotton prices going through the roof, the cost of what we wear will soon be on its way up too.
Amy Royer started a high-end fabric business, Yellow Bird Fabrics in Millcreek, about a year and a half ago. For most of that time, she's been absorbing modest increases in the cost of both silk and cotton. She's trying not to pass the additional cost along to her customers.
"We're trying to keep prices the same, and low," Royer said. But she's concerned that eventually she may have to raise her own prices.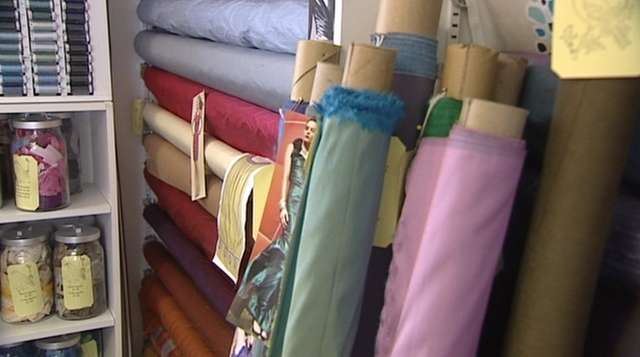 Cotton commodities prices have been climbing steadily since early last year. The price has nearly tripled from around 50 cents a pound to about $1.50 a pound. Heavy rain and flooding get part of the blame. They've ravaged cotton-growing regions of Pakistan and China. The booming Asian economy is also sopping up the supply of cotton and putting upward pressure on cotton producers by raising real estate and labor costs. Some analysts also blame commodities speculators.
Consumers may not feel major effects for months, but industry analysts predict there will eventually be significant increases in the retail prices of clothing made from cotton. Some experts predict that clothing manufacturers will shift to other fabrics, but Royer does not embrace that idea. "There's no substitute" for cotton, Royer said. "I mean, they've tried with polyester and synthetics. But there's no substitute for it."
Hood says she often buys food in bulk for long-term storage so she follows pricing trends for commodities. That's why she noticed the run-up in cotton prices and decided to buy socks and underwear.
"I decided that I would rather stock up and have them in the drawer," Hood said. "And then if prices don't go up, it's not like we're not going to use the socks and underwear anyway."
There is a hint of good news in the last few days. Cotton futures dropped a bit this week amid indications the global cotton market is stabilizing and following reports that India's cotton production is rising. On the other hand, clothing manufacturers in India plan a one-day shutdown Friday to protest high prices of cotton yarn.
E-mail: hollenhorst@ksl.com
×
Most recent Utah stories