Estimated read time: 2-3 minutes
This archived news story is available only for your personal, non-commercial use. Information in the story may be outdated or superseded by additional information. Reading or replaying the story in its archived form does not constitute a republication of the story.
DRAPER -- They returned from Iraq four years ago, and they've just found out they need to get ready to deploy again. The Triple Deuce out of Cedar City has received mobilization orders.
They don't know where they're going yet and they don't know exactly when, but the 2nd Battalion 222 Field Artillery has been told to get ready to deploy sometime in the late spring.
In late spring 2006, 450 of the Utah National Guardsmen with the Triple Deuce returned to heroes welcomes across Southern Utah, as they saw their families for the first time in 18 months.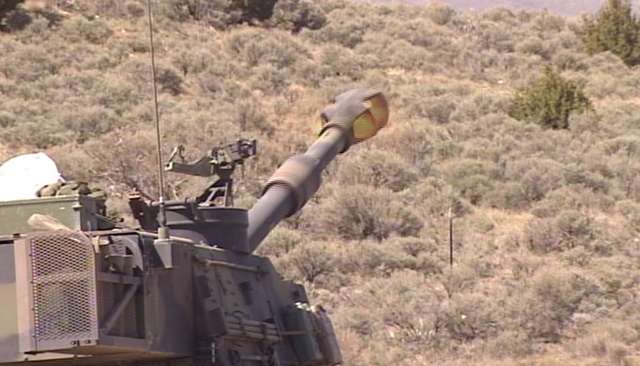 This time, about 475 soldiers will deploy. The unit has bases in Richfield, Cedar City, Beaver and St. George, but this mission affects families in towns across Southern Utah.
"More than anybody, they gather around their soldier," says Lt. Col. Hank McIntire of the Southern Utah communities. "They support them, they do the great send-offs. They do the great service activities during the deployments, and the homecomings are just a tremendous thing to see."
In battle, the Triple Deuce fires howitzers: indirect fire in support of the overall war. Eight-hundred members of the Utah Air and Army National Guard are currently deployed; most of them in Iraq and Afghanistan. The Guard won't say where the Triple Deuce is headed.
"They have an idea of where they're going to be going," says McIntire, "but we don't necessarily publicly confirm that since we're still several months out and things could change between now and then."
In Iraq, the Triple Deuce used its artillery to disrupt insurgent operations and defend forward bases. It also provided security for ammunitions supply routes and trained Iraqi police.
The unit deployed to Ft. Carson, Colo., in 2003 and was redirected to Ft. Lewis, Wash., for several months.
Right now, it's premobilization training, combat training, and making sure all of their paperwork is in order -- simple orders, at this point, says McIntire.
"You're going to deploy, get ready," he says.
So, the families have roughly a half-year to prepare for this. For some it will be their third deployment.
E-mail: jboal@ksl.com
×
Related stories
Most recent Utah stories