Estimated read time: 2-3 minutes
This archived news story is available only for your personal, non-commercial use. Information in the story may be outdated or superseded by additional information. Reading or replaying the story in its archived form does not constitute a republication of the story.
SALT LAKE CITY - Police are searching for two BASE (Buildings, Antennae, Span and Earth) jumpers who went off the LDS Church Office Building Friday afternoon.
Just before 4 p.m., witnesses called police to report two parachutes coming down from the top of the building. Now police are asking for your help identifying the jumpers.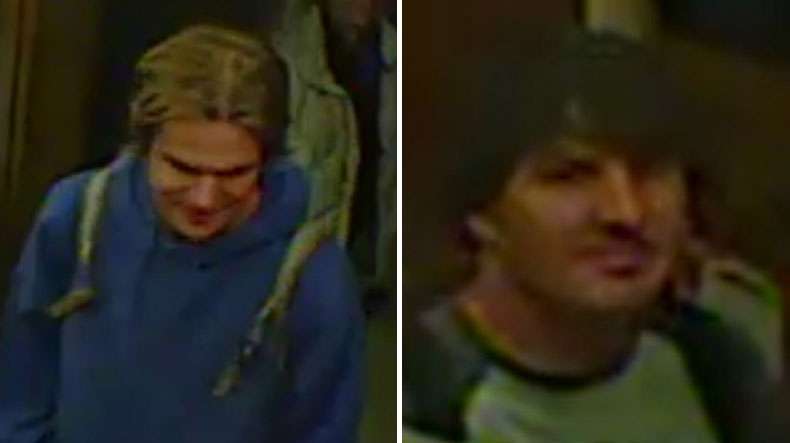 BASE jumping in general is a thrilling sport, even if you're just watching. It provides the chance to free fall above some of the world's most beautiful spots, but it's not what you expect to see outside your office window.
"All of a sudden I saw a parachute, a red parachute, and I said, 'Oh, my gosh! Someone jumped off the Church Office Building,'" witness David Blake said.
One witness managed to snap a photo with his phone: The second parachute, a black one, visible in the lower middle of the shot.
The jumpers landed in a parking lot across the street and gathered their parachutes.
"They had a getaway vehicle sitting there already, doors open, ready to go, and they took off," said witness Paul Vaughn.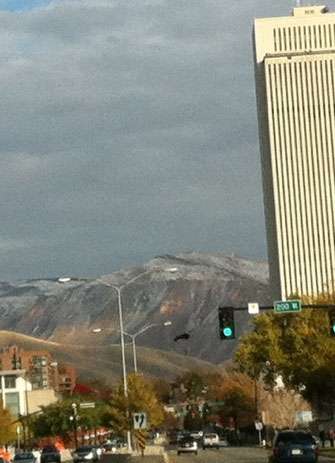 "Not only is it dangerous for jumpers, but it also provides a community hazard," said Salt Lake police Sgt. Shawn Josephson.
Friday night, police released new surveillance pictures showing the jumpers before their big plunge. Investigators say they could be charged with trespassing, disorderly conduct or disturbing the peace.
This isn't the first time this has happened, either. In 1995, two men who had hidden their parachutes underneath some sweatshirts climbed the fence on the observation deck, ditched those sweatshirts, and bailed off the roof.
One of those men was arrested, and a couple of months later he and another man -- who was not involved in that first jump -- jumped off the Beneficial Life Tower, which is now the Key Bank Building.
Stunts like this get a lot of attention, but experts say, due to the illegality of most jumps, the people doing them often face additional risks.
"Maybe the conditions might not be ideal, but say you've made it to a rooftop and you've gone through everything to get there, and so you might go ahead and take that jump, where you might have waited for an hour for the winds if you weren't rushed," said Jon DeVore, manager of Red Bull Air Force.
Witnesses say the jumpers' getaway vehicle was a silver 4Runner. They did get a license plate, but so far that plate is not checking out. Investigators are not sure if it was an out-of-state plate or if one of those numbers given by the witnesses was incorrect.
If you have information on who these jumpers are, contact the Salt Lake City Police Department at 801-799-3000.
E-mail: sdallof@ksl.com
×
Photos
Most recent Utah stories