Estimated read time: 2-3 minutes
This archived news story is available only for your personal, non-commercial use. Information in the story may be outdated or superseded by additional information. Reading or replaying the story in its archived form does not constitute a republication of the story.
Keith McCord ReportingYellowstone is the most visited national park in the country, and certainly, it's a very popular destination for residents of Utah. If you go there this summer, you'll find something old that's new again--something that hasn't been seen in the park for decades!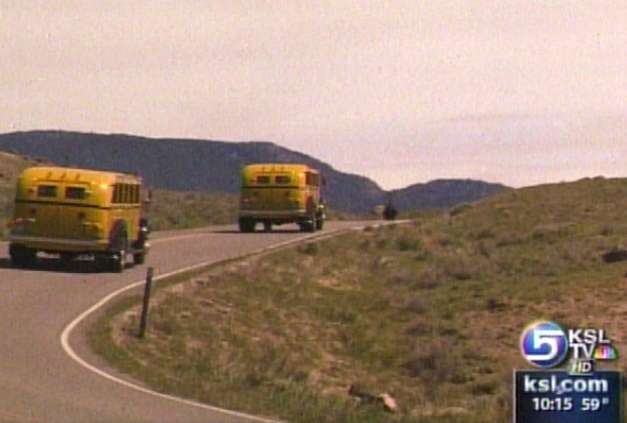 Normally in Yellowstone National Park, it's the scenery and the animals that cause visitors to turn their heads, but this summer it's yellow touring buses that are causing all the excitement.
Tour bus driver Jim Palecek said, "Of course everybody has to take a picture, it seems. We're being stopped all the time!"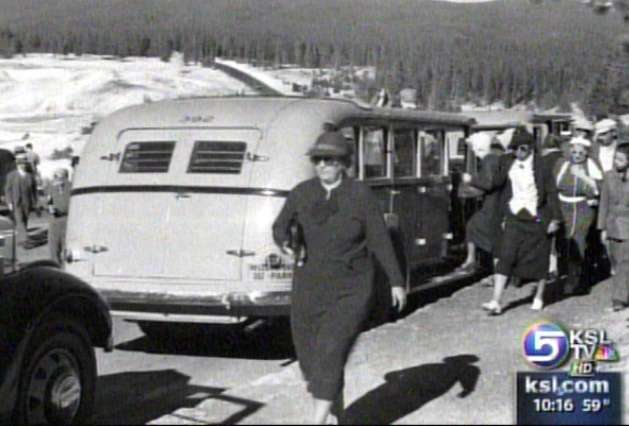 This year, Yellowstone is putting back into service eight of the 1930's-era Ford buses. The 14-passenger coaches were made exclusively for the National Park Service and were the only way for large tour groups to get around the park in the early days.
Director of Support Services and Activities Todd Scott said, "These have been refurbished, but these are all original Yellowstone buses that operated here from the '30s to the mid-'60s, roughly."
For the past several decades the buses were used for tours in Alaska; and the company which owned them asked Yellowstone officials if they wanted them back. Some $1.9-million later, the buses have been completely refurbished and brought up to current safety standards.
"When you get into the vehicle, you won't realize the changes that have been made. They look like they've almost been restored back to the original condition," Scott said.
The original buses were handmade and were quite a challenge for the drivers, who had to deal with steep hills and wild animals. Don Voorhees drove one during the summers of 1947 and '48. Back then, the drivers were called "gear-jammers".
Voorhees said, "In those days there were a lot more bear than there are today in the park. And people would treat the bear with trash food and anything else they'd eat along the roads. And the bear would congregate and cause what we called "Gear-jammers bear jams."
Voorhees says he enjoyed meeting people from all walks of life during his tours. One of the modern day "gear-jammers" is Jim Palecek. He too his having great fun with the "new" buses.
Palecek told us, "Love it, they're a joy to drive. They drive real easily, a little bit wide, so you have to watch yourself, but smooth."
For many years ahead, these yellow touring buses will provide a new way to see the old sites of Yellowstone. The buses are spread out through the park-- five are at the Canyon Village; two are at Old Faithful, and one is at Mammoth. They can be used for short, one-hour tours, or all-day tours. Ticket prices vary.
×
Most recent Utah stories