Estimated read time: 3-4 minutes
This archived news story is available only for your personal, non-commercial use. Information in the story may be outdated or superseded by additional information. Reading or replaying the story in its archived form does not constitute a republication of the story.
ROY -- A pastor in Roy is in jail after police say he was having a sexual relationship with a teen girl that was part of his congregation.
Back in August some residents complained of a suspicious vehicle in a church parking lot in Roy. Inside the car police found 38-year-old Aaron Witcher, also known as Pastor Soulja, and a 15-year-old female. The man indicated he was a pastor doing some youth counseling.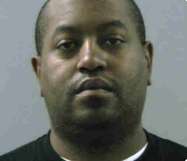 The sergeant who made the contact with Pastor Witcher felt there was reason to do some follow-up. Investigators did further interviews with the girl who is now 16 and discovered the pastor had been having sexual relations with this girl for some time.
"We think that we will find in this case that for a long period of time this individual has used his positions to get close to young people as a predator for sexual gratification," said Roy Police Chief Greg Whinham.
Whinham says there's information that leads them to believe there could be other victims that Witcher has manipulated.
"We think this has gone on for several months. We are continuing to look at his past positions in churches from Salt Lake to Layton Christian Academy to Ogden City to his most recent attempt to have his own groups in Roy," said Whinham.
Police say the relationship with the teen girl started when Witcher was the youth ministries leader at the Genesis Project in Ogden. Pastor Matt Roberts at the Genesis Project says they released Witcher during the summer for behavior unbecoming of a Pastor, but he did say that was an internal matter and had nothing to do with the allegations that are coming out now.
"It was really internal policy, nothing of a sexual nature or of an inappropriate relationship with a minor at all, we had no clue, we're floored by the allegations," said Roberts. "We are working diligently through our congregation and speaking to anyone and directing any information we have to the authorities."
Roberts said as soon as they heard about the investigation on Friday they contacted all the parents of the youth in the church to let them know what was happening and encourage anyone with information to call police. The church is also holding a meeting Wednesday night for all it's members to discuss what happened.
Roberts says they loved Witcher and his family and didn't see this coming.
Whinham says this is a classic case of someone in authority using their position to victimize young people.
"These relationships are always the same. The adult person, the 38-year-old person in this case, used whatever means he could to manipulate a young person. He knows that's wrong. Society says it's wrong, and the child is manipulated and becomes a victim of that manipulation," Whinham said.
The Genesis Project said it has been unaffiliated with Witcher and his Roy congregation for about five months. Witcher recently started his own congregation two months ago in September and began holding services at the Roy Recreation Center.
Witcher was booked into the Weber County Jail.
------
Story compiled with contributions from Randall Jeppesen and Anne Forester.
×
Most recent Utah stories