Estimated read time: 2-3 minutes
This archived news story is available only for your personal, non-commercial use. Information in the story may be outdated or superseded by additional information. Reading or replaying the story in its archived form does not constitute a republication of the story.
John Daley ReportingAn emotional memorial service was held today at Hill Air Force Base for Tech. Sgt. Ryan A. Balmer.
Hundreds of fellow airmen, friends and family filled Hangar 37 at Hill Air Force Base to pay tribute to 33-year-old Balmer who was killed on Tuesday in Kirkuk, Iraq.
Balmer was a special agent with the Hill Air Force Base Office of Special Investigation detachment.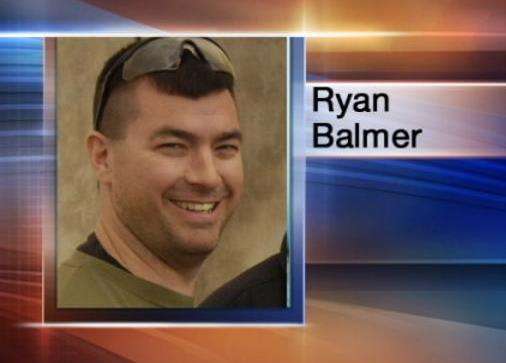 Today's service was both personal and patriotic as he was given one of the military's highest honors, the Purple Heart.
Balmer was remembered as a great family man and a great friend. He was remembered as a big man with a big heart, a major Notre Dame Football fan with an infectious, positive personality and a winning smile.
Special Agent John Simbulan said, "I can't stress enough how important all the lives are that's lost in this war, and it finally struck home to me that someone personally, that I know, gave his life for our freedoms. God Bless America, and God bless his family."
Special Agent Nate Kerbs said, "He taught me how to be a father, how to be a husband. I can't remember how many times he would bring Anthony into work because he had stuff he needed to get done. It's because he had the dedication both as a father and as a soldier."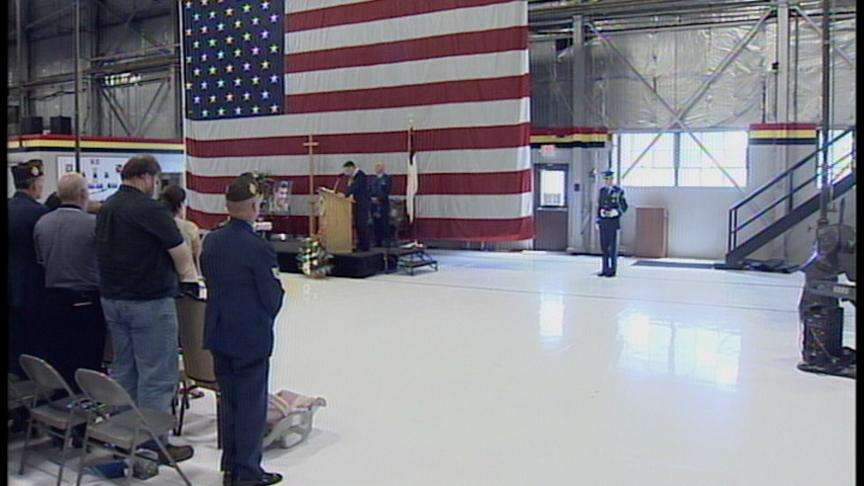 Brig. Gen. Dana A. Simmons with the Air Force Office of Special Investigations said, "It was very uplifting. As you can imagine, there's a lot of tense times, especially the mission that we conduct. And they take risks, and it always helps to have a person who is a constant source of inspiration, as Ryan was."
Balmer was killed a week before he was expected to come home along with another Air Force Special Investigations agent.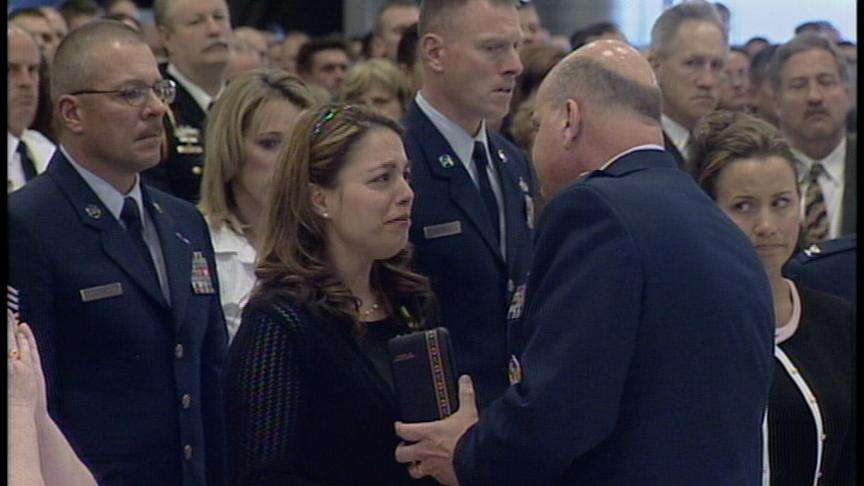 The men had been assigned as liaisons to leaders in Kirkuk, taking reports from Iraqi police back to U.S. military officials.
According to the Salt Lake Tribune, he was the 40th servicemen from Utah to die in Iraq or Afghanistan. He's also the 4th from Hill Air Force Base.
Balmer's originally from Indiana. He is survived by his wife and three children who were here today for the sad and somber occasion.
×
Related links
Most recent Utah stories