Estimated read time: 2-3 minutes
This archived news story is available only for your personal, non-commercial use. Information in the story may be outdated or superseded by additional information. Reading or replaying the story in its archived form does not constitute a republication of the story.
SALT LAKE CITY (AP) -- Utah's parole board has recommended that Mark Steven Jensen be kept in prison for the rest of his life for the slaying of 17-year-old Jammie Richards.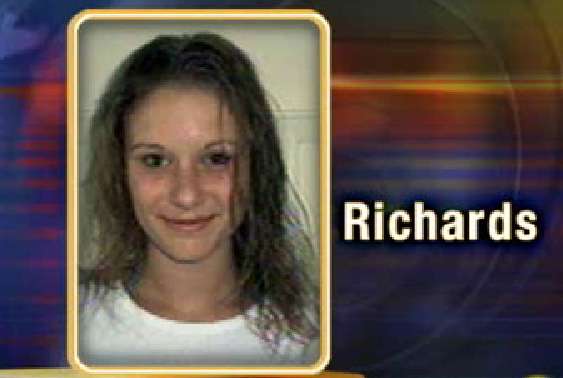 The Utah Board of Pardons and Parole on Wednesday agreed with the recommendation of its chairman, Don Blanchard, that Jensen never be paroled.
Jensen, 42, originally was charged with capital homicide, but pleaded guilty to first-degree felony murder in a plea bargain, and was sentenced in 2003 to two five-years-to-life terms for murder and an unrelated rape.
At a hearing earlier this month before Blanchard, said he had begun to suspect Richards, to whom he supplied drugs, of being a police informant.
He said he had not meant to kill Richards, just to scare her. He said he did not really know what was going on anyway, because he was using drugs.
She was shot to death and her body was found near a church parking lot in Fielding in Box Elder County.
Jensen asked that a parole date be granted because he is locked up in maximum security housing in the prison's Uinta 4 unit.
"I'm back in max," he said. "I don't have anything positive in max."
Blanchard told Jensen he planned to recommend to the rest of the board that Jensen never get a parole date.
"The probability is clearly there . . . that the board may not schedule a rehearing in your case," Blanchard said.
"I totally understand that," Jensen said.
The victim's father, Terry Richards, who lives in Nevada, said Wednesday that he was relieved by the board's decision.
"Now I can rest a little better," he said. "I told the victim's advocate that if he got released I'd be at the gate waiting for him."
But he would still like to know what really happened that day in October 2002 when Jensen killed his daughter. It would bring closure to him, he said.
Box Elder County Attorney Amy Hugie, who prosecuted Jensen, said, "I'm just glad to see the board decided the way they did. I'm pleased."
(Copyright 2005 by The Associated Press. All Rights Reserved.)
×
Most recent Utah stories