Estimated read time: 2-3 minutes
This archived news story is available only for your personal, non-commercial use. Information in the story may be outdated or superseded by additional information. Reading or replaying the story in its archived form does not constitute a republication of the story.
SALT LAKE CITY -- A film about a mountain climber who became trapped in a slot canyon in Southern Utah and amputated his own arm to escape made its Utah debut Saturday.
---
The film becomes a journey through this man's emotional landscape as well as the landscape of Utah.
–Danny Boyle
---
Aron Ralston himself attended the premiere at the Gateway, along with Academy Award-winning writer/director Danny Boyle.
For a mountain climber, Utah's Canyonlands are irresistible. Seven years ago, the fearless Ralston challenged nature until a boulder slammed his solitude into reality. "127 Hours," the film starring James Franco, refers to the time he spent trapped until he amputated his arm to escape.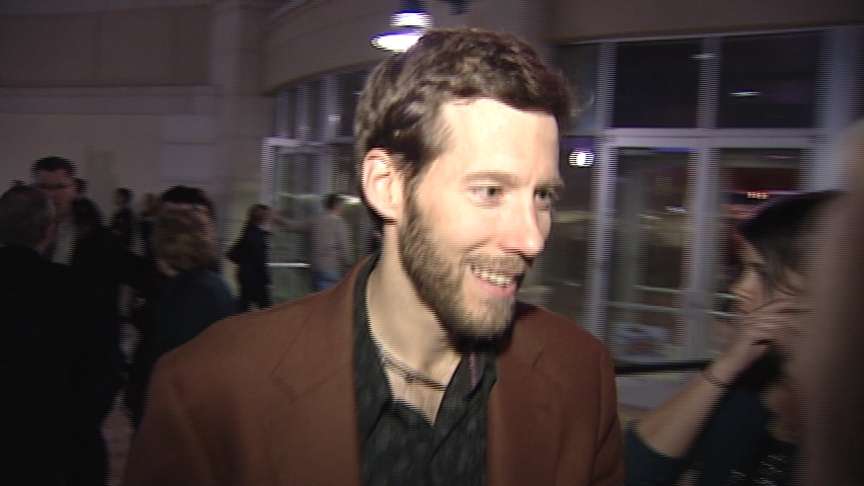 The Utah premiere brought a reunion of the man with the story and the man who created it on film. Boyle won an Academy Award for his work on "Slumdog Millionaire."
"The film becomes a journey through this man's emotional landscape as well as the landscape of Utah," he said.
Ralston was thrilled Boyle's interpretation of his story.
"I actually understood from what he wanted to do with it, it would be just as close to a documentary as what a docudrama would be," he said. "What you see on the screen is very much my real story."
Boyle said interestingly, the promotional tour had its final screening back where it all began -- in Utah.
"We've just finished the four-week tour of North America, publicizing the film," he said. "It's wonderful, great, serendipitous moment that our press tour concludes with Salt Lake City."
Reviews have been good so far -- there is even Oscar buzz. But some people have actually fainted during the amputation scenes.
"We've been with them when it happened and they wake up and they go, 'Oh, sorry, good movie.' and they get up and go back in," he said. "It's amazing really."
Ralston says the film brings back that near-death vision that became his new life. Today, he is a husband and a father.
"The little boy that I had a vision of at the end," he said. "Those experiences remind me of the joy of being alive and it's like with tears of gratitude and joy. That's how I'm touched today when I see the film."
Ralston and Boyle say the film is about a remarkable adventure -- but not simply survival, rather, hope.
The Utah Film Commission reports "127 Hours" created 150 jobs for five months and brought millions into the Utah economy. The producers say the state's film-incentives program was a big factor in bringing them here.
E-mail: cmikita@ksl.com
×
Photos
Related links
Most recent Utah stories